Stop by the Houdini HIVE at SIGGRAPH 2022 in Vancouver to learn about our latest releases, talk with Houdini artists, or watch presentations conducted by industry professionals and SideFX product specialists. We look forward to seeing you!
To get a FREE Exhibits Only pass which provides access to the Houdini HIVE rooms, use the code SideFX22 when you Register.
HOUDINI HIVE Lounge
Room 208 | Aug 9-11
Stop by the Houdini HIVE to learn about our latest releases and talk with Houdini artists.
Please note that the Lounge will open at noon on August 9th then run all day on the 10th and 11th.
SIDEFX MEETING ROOM
Room 209 | Aug 9-11
SideFX has a meeting room available for studios who want a one-on-one demo or wish to speak with someone about building a Houdini-based pipeline. Please make arrangements directly with your SideFX Account Manager or contact SideFX at sales@sidefx.com.
HIVE THEATRE
Room 210 | Aug 9-11
Stop by the Houdini HIVE Theatre to watch presentations by industry professionals and SideFX product specialists.
Houdini 19.5 | Tuesday, August 9
Project Profiles | Wednesday, August 10
Learning Houdini | Thursday, August 11
Mark Fancher | Already Been Chewed
Fraser Shiers | Hip Flask
Debra Isaac | Houdini.School
PRESENTATIONS
Tuesday Aug 9
---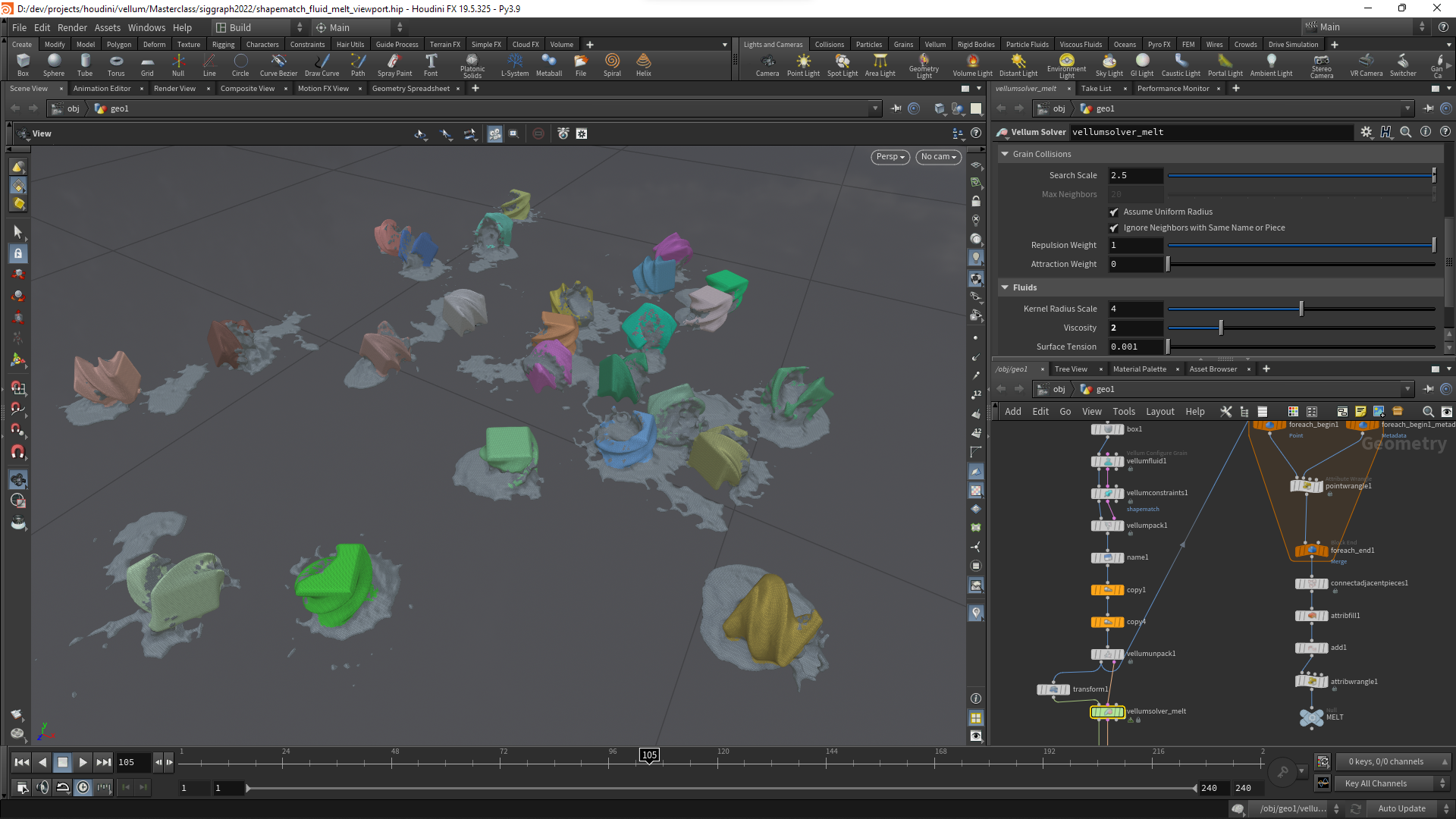 Tuesday 9:30 AM PST
H19.5 | Vellum

Learn about new features in the Vellum solver for Houdini 19.5, with a focus on improvements for tetrahedral stretch constraints and simulating rigid bodies with grains. We'll also explore a few lesser known attributes for Vellum fluid simulations, the new Vellum Attach Constraints SOP, and even a couple of "stupid Vellum tricks".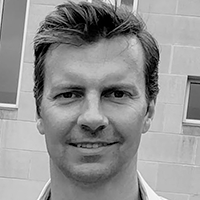 John Lynch is a Senior Software Engineer at SideFX. Over the last decade he has worked on several simulation systems in Houdini, including the FLIP and Pyro solvers, fluid surfacing, and the Ocean toolkit. The last few years have been mostly Vellum, most of the time.
---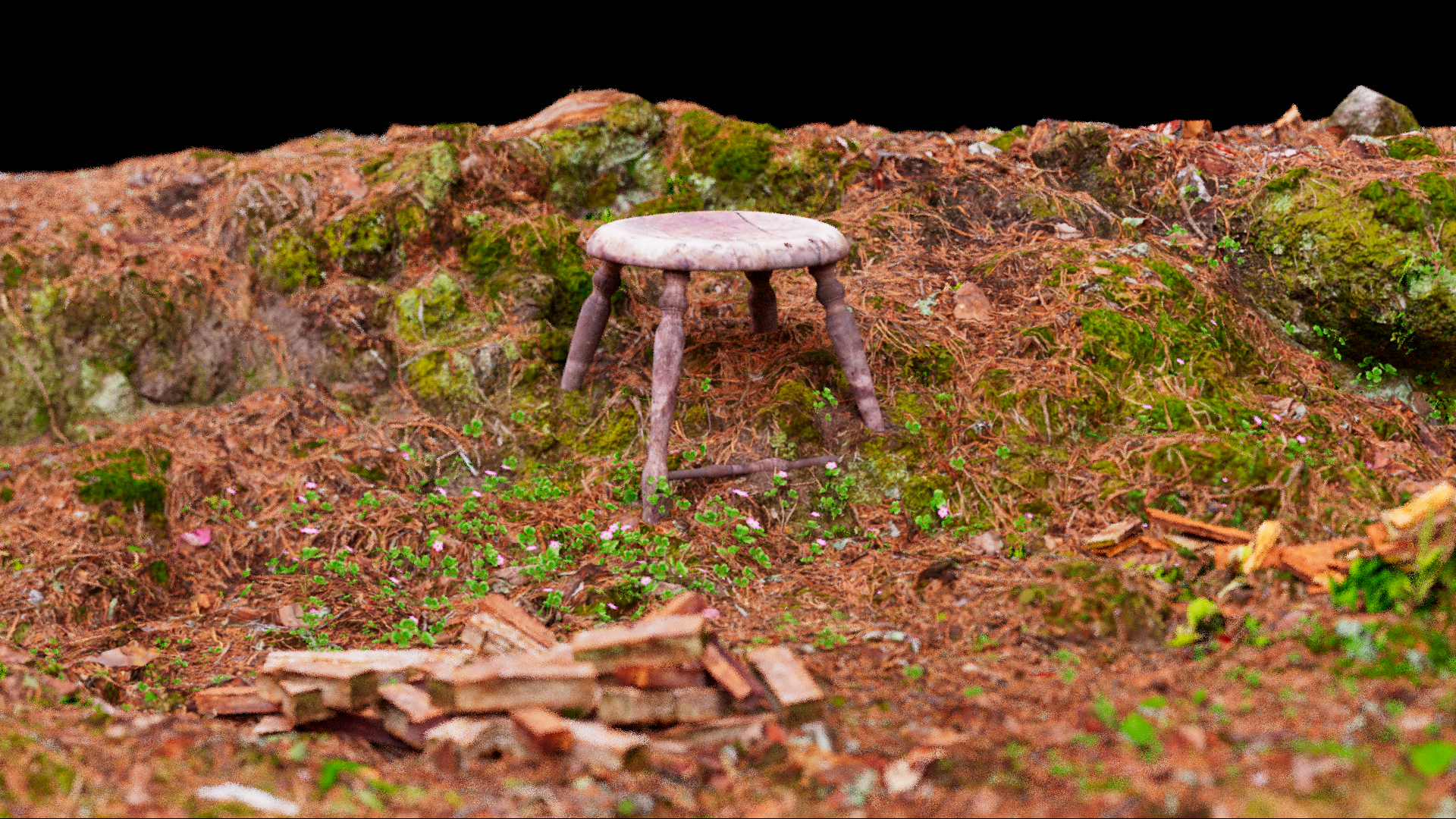 Tuesday 10:40 AM PST
H19.5 | Not Your Average Brushes

Houdini 19.5 brings the addition of four new brushes to your layout toolkit within LOPs. There are also some welcome small, but vital options available in the Layout Asset Gallery that will allow you to better organize and archive all your assets for future use - with ease! And yeah and we can render-region in LOPs viewport too now. Let's take a look!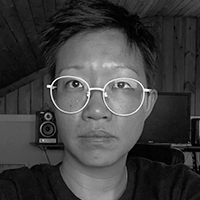 Fianna Wong is Technical Marketing Lead at SideFX and when in the office, can be heard clearly from the other end of the floorspace. She prefers blue switch, but sometimes red for quieter times.
---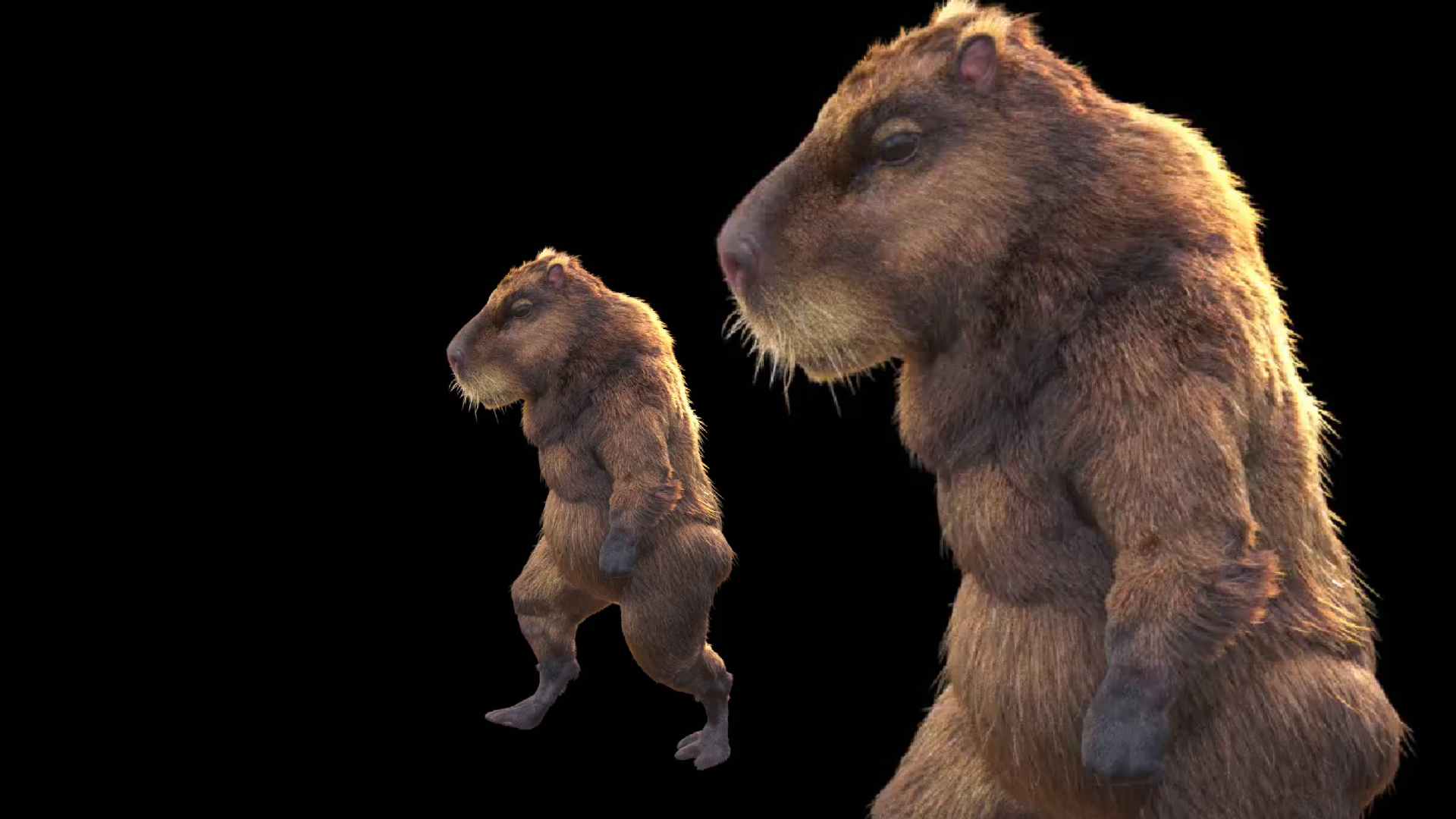 Tuesday 11:20 AM PST
H19.5 | KineFX Tips and Tricks

Flip through some less obvious workflows and interactions that have emerged in KineFX since it was first introduced. Mihnea will showcase bits the he got out of the KineFX cellar and promises that no matter the level, there will something new for you. Warning: terms such as "point cloud, transformation matrix and caching" will make an appearance.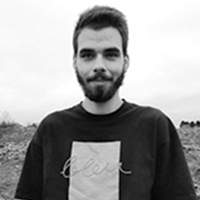 Mihnea Stoica is a TD working currently at SideFX Software. He has worked with the KineFX team for roughly two years and a half now. Before that, he studied at Breda University of Applied Sciences where he learned a lot of skills that got him to where he is today. He likes garlic and resides in the Carpathian Mountains.
---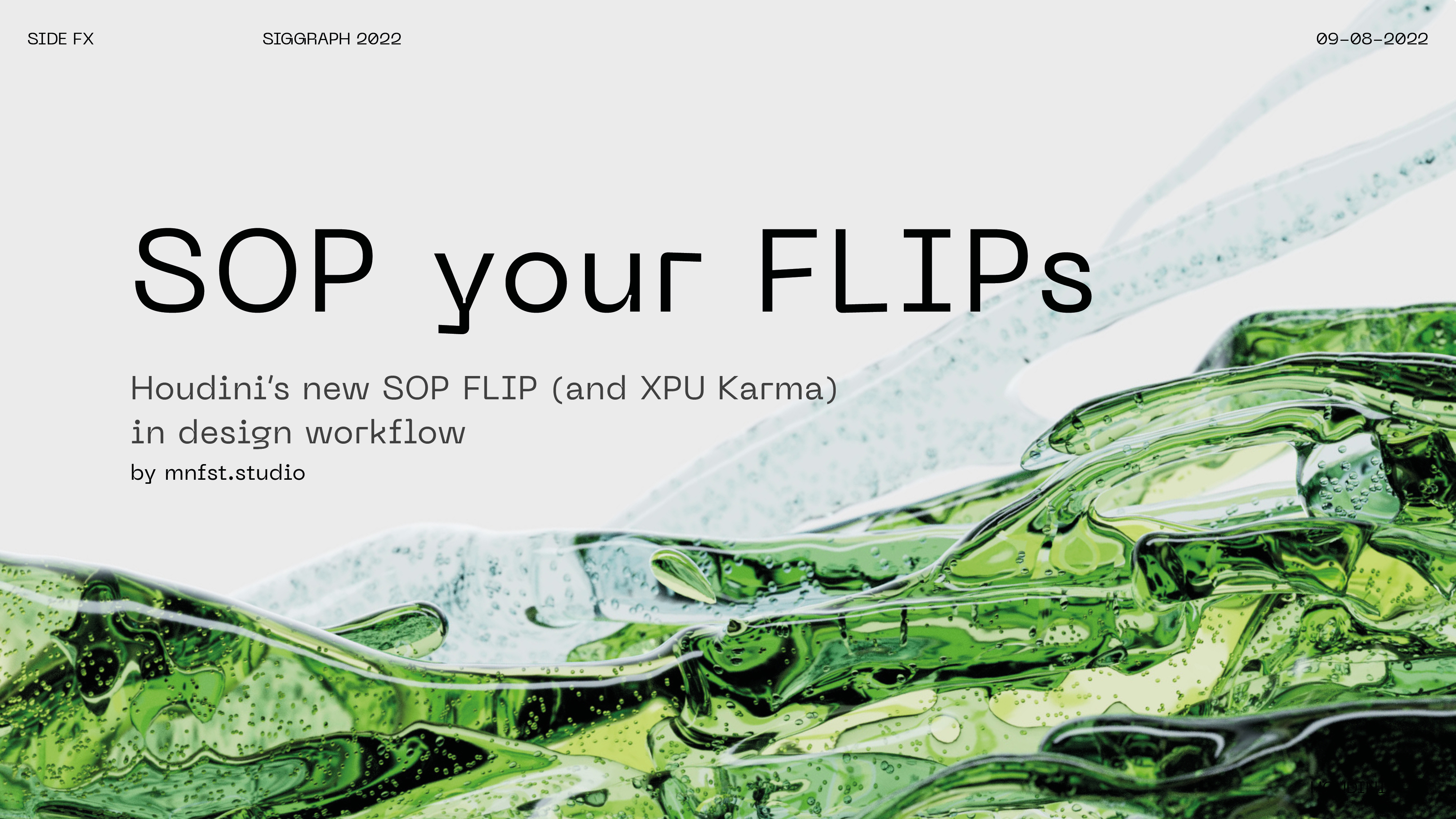 Tuesday 12:30 AM PST
H19.5 | SOP your FLIPS

MNFST, a London-based design and motion graphics studio will talk about their obsession with FLIPs, experience working with Houdini's new SOP FLIP solver, their attempts to crash XPU Karma with 'refraction-on-refraction action' and how it all fits into the realities of a design studio. It will be pretty much an opposite of a masterclass so expect a collection of real-live scenarios, walkarounds, some tips and tricks - all served with a heavy dose of FLIPs.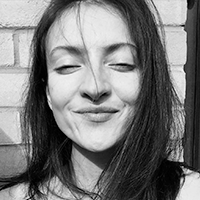 Magdalena Shestakov-Zalewska is a co-Founder and Creative Director at mnfst.studio. Part-artist and part-geek with background in Architecture, Interior Design and Fashion. Vellum-believer, FLIP enthusiast and a Pro Moodboarder.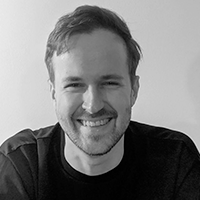 Nikita Shestakov is a Creative Director and co-Founder of mnfst.studio. After getting his degrees in Computer Science and Architecture, he started experimenting with 3D and motion graphics and never looked back. Prior to mnfst-ing, Nikita used to freelance for various studios as a Houdini artist and Designer. He believes there is nothing that cannot be solved with a bit of VEX.
---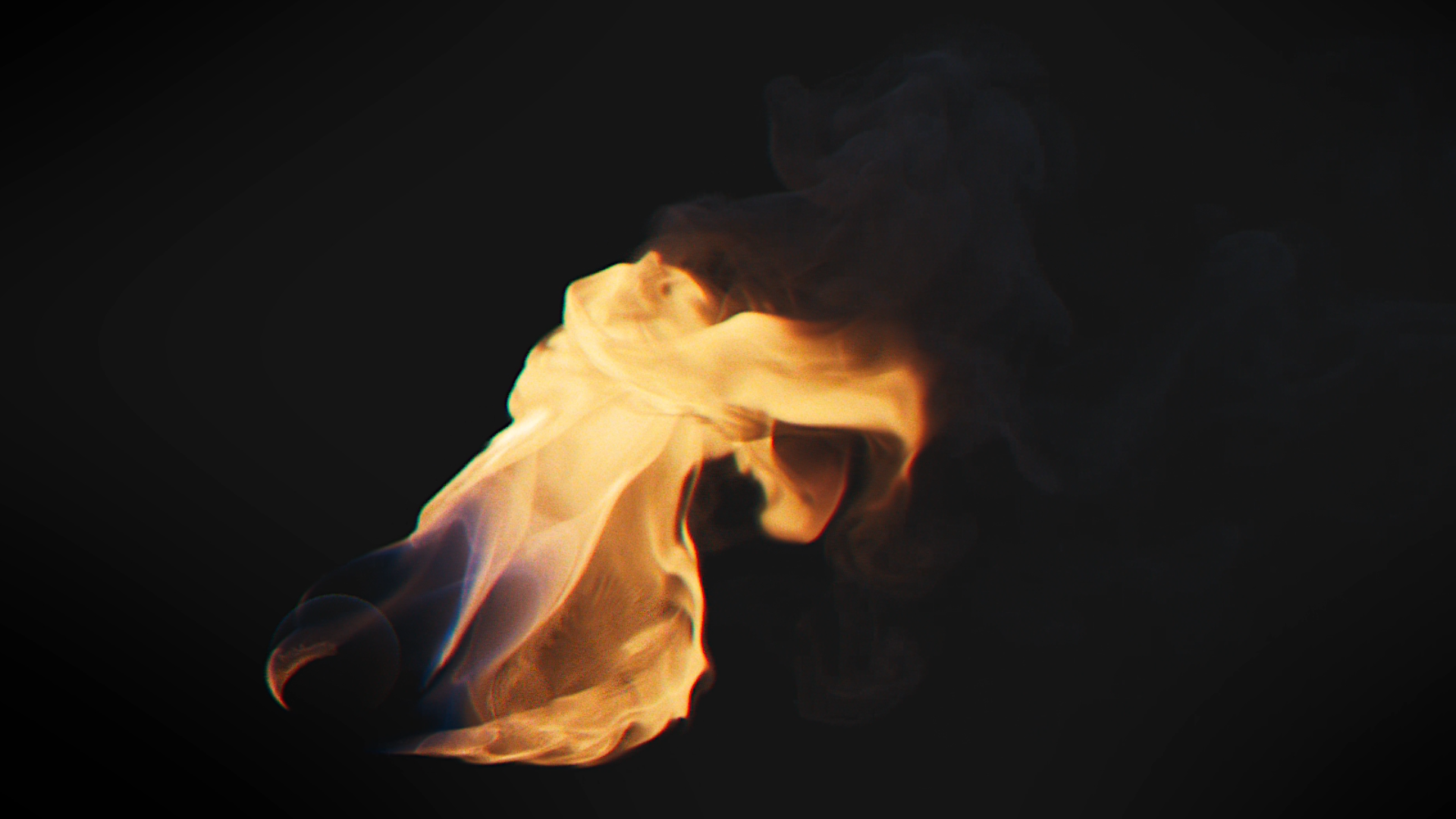 Tuesday 2:40 PM PST
H19.5 | Sexy fires will not burn your hands!

Attila will be demonstrating a step by step thought process of improving upon small scale fire element looks to achieve more realism.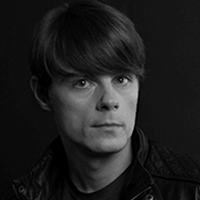 Attila Torok is a London based FX TD working for SideFX. He has started out as a SideFX internship student after which he worked for Double Negative on projects like The Hunger Games: Catching Fire, Godzilla. Before coming back to SideFX he spent 4 years at ILM, where next to a list of movies like Doctor Strange, Avengers: Infinity War, Ready Player One, Star Wars: The Rise of Skywalker, he was building and maintaining tools for particle simulations, deformable and tearable rigid body simulations and for pyro used throughout the company.
---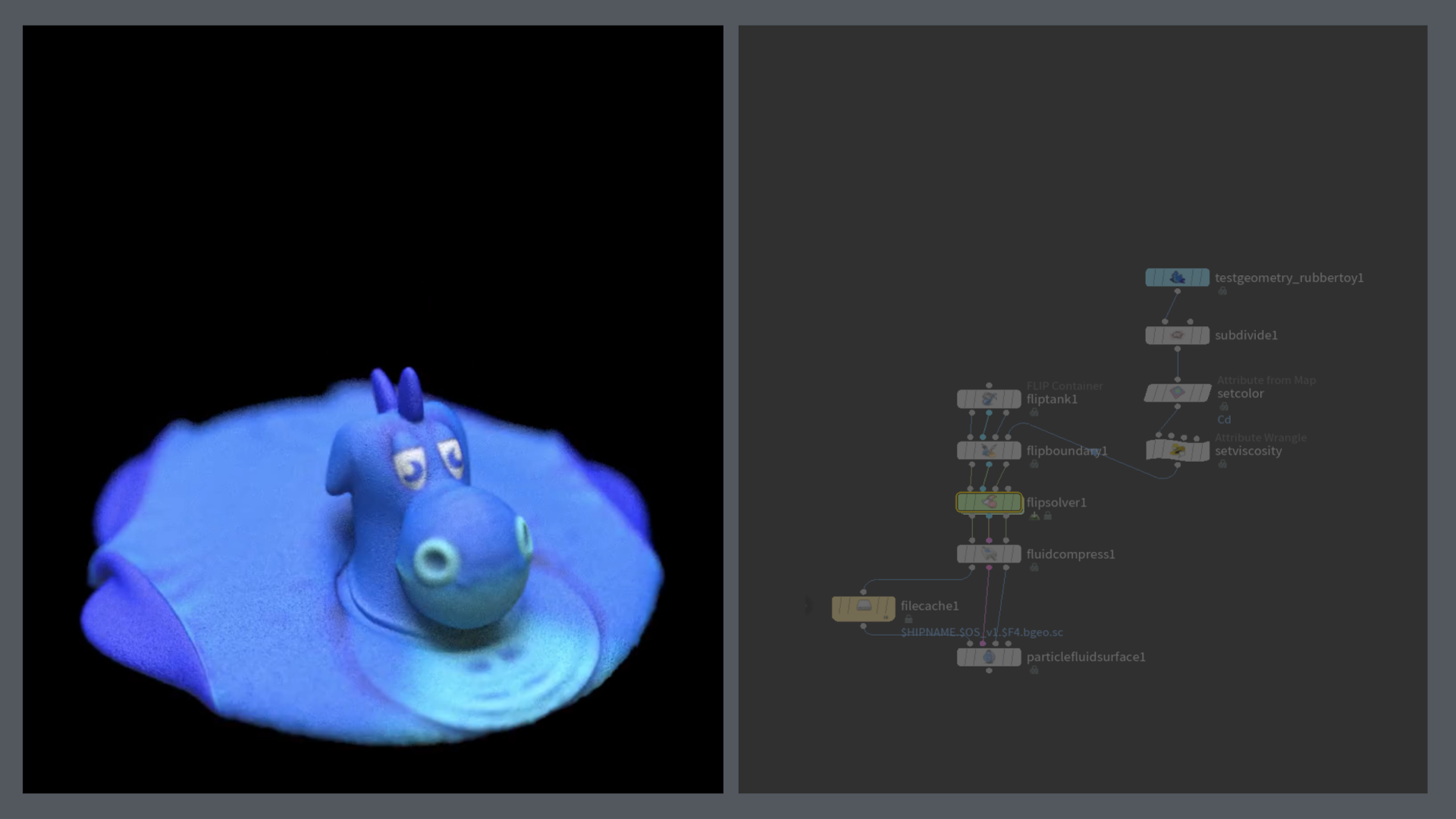 Tuesday 3:50 PM PST
H19.5 | SOP-based FLIP Fluids

Overview of the new SOP based FLIP workflow. What are the new nodes and how to use them. We will also give a brief description of new pressure sources and boundary conditions.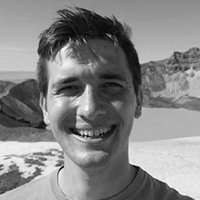 Tomáš Skřivan is a mathematician interested in making pretty pictures with beautiful mathematics. His main interest are in physics simulation, computer graphics and numerical methods.
---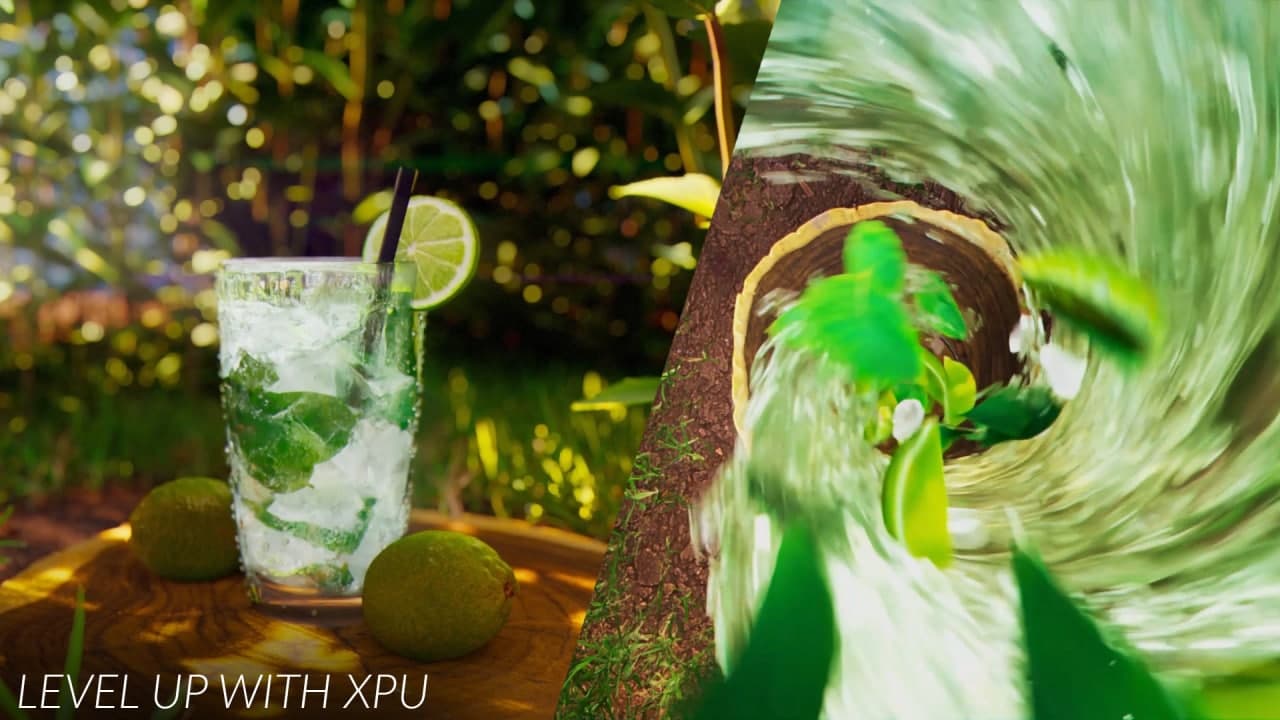 Tuesday 4:30 PM PST
H19.5 | Level Up with Karma XPU

Let's go on a quest to gather XP and level Up. In this talk I'll be discussing how I rendered SESI snacks in Karma XPU and all of the tips and tricks I picked up along the way.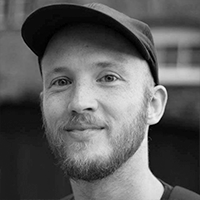 Tim Van Helsdingen is a Freelance CG generalist and Houdini FX artist, connoisseur of memes, and lover of cheese. As a freelance artist he gets to make cool 3d stuff for a lot of different people all over the world, and he also gets to teach the stuff he knows on his youtube channel or in presentations such as this.
---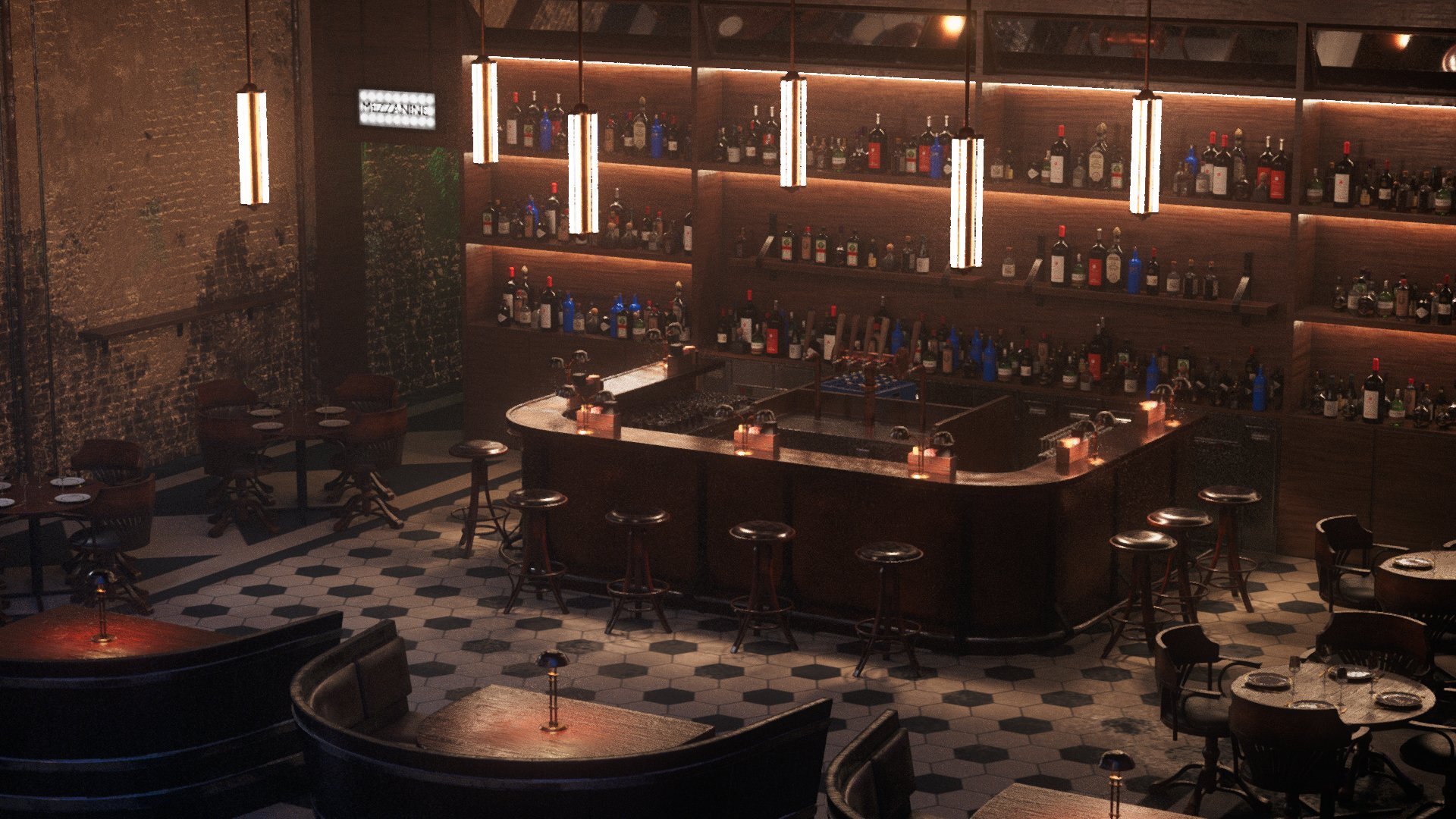 Tuesday 5:10 PM PST
H19.5 | Cleaning Up the Bar

After almost three years, it was time to clean up SideFX's USD bar scene released for H18 and see it in a new light. We wanted to modernize the assets and the scene graph structure for that environment using PDG, Solaris, and the Component Builder. This demo focuses on how we were able to sort, fix, reprocess, convert, standardize and export the models and textures of the original project to match something you would use in a studio.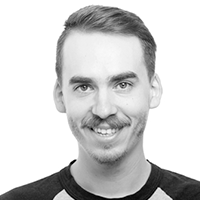 Louis-Philippe Clavet is a simulation artist, CG supervisor, VFX supervisor and, finally, Co-Head of CG at Folks. He has contributed his many talents to great films such as Sympathy for the Devil and Just a Breath Away, for which he won two Iris (Prix du cinéma québécois). Very involved in the community, he founded the Montreal Houdini User Group in 2015.
---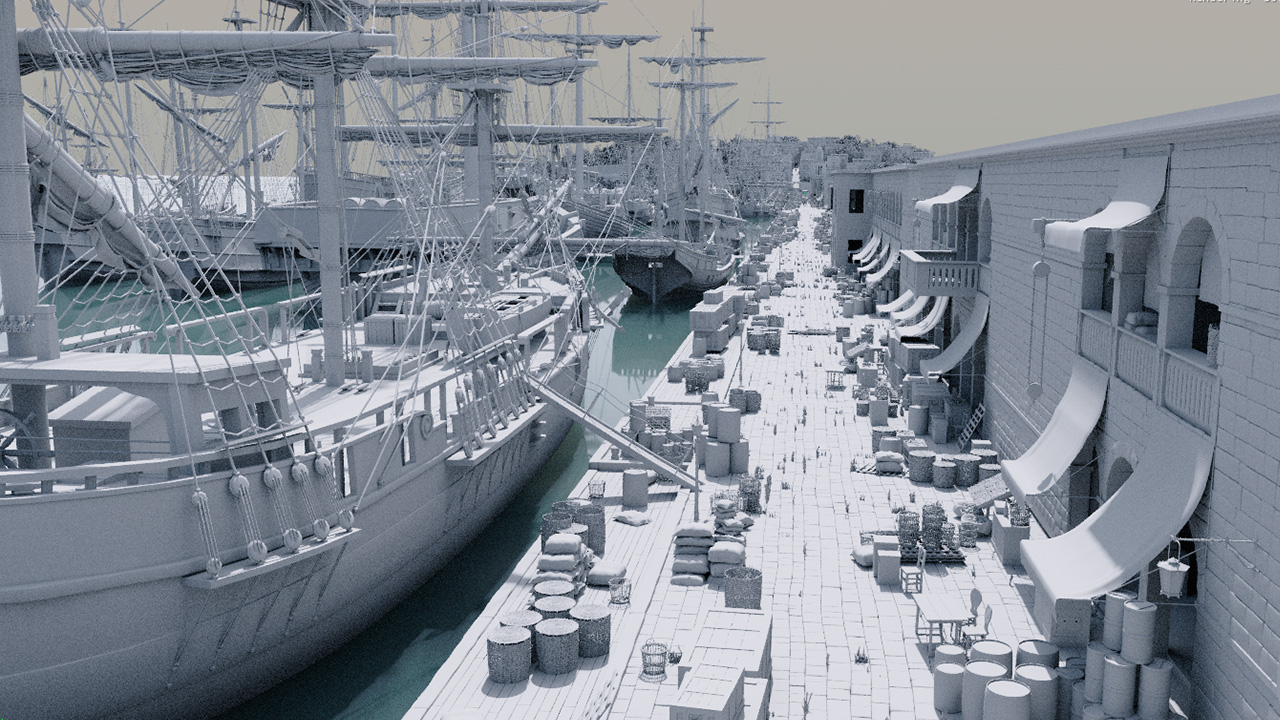 Wednesday 12:30 PM PST
On to new Shores
USD and Solaris in a Feature Film Pipeline

Simon and Andreas will talk about how RISE switched to a fully USD based pipeline, with Houdini and Solaris at its core. They will discuss the challenges along the way and the tools and workflows they introduced. We will see examples of how assets and shots progress through the new pipeline and how RISE is now able to effectively handle and render more massive set-extensions and larger scale fluid simulations than ever before - all set up in Solaris using MaterialX and rendered with Karma.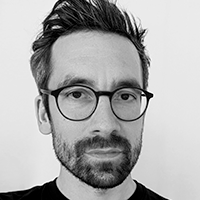 Simon Ohler has spent almost all of his professional career at RISE Visual Effects Studios, creating effects for movies like Captain America, Iron Man 3, Avengers and Dr. Strange. In 2017 he moved to the pipeline department full-time where, since 2019, he has been leading the development of RISE' new Solaris-based USD Pipeline.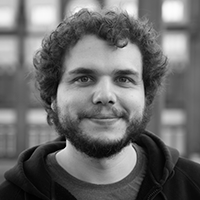 Andreas Giesen works as a VFX Supervisor at RISE | Visual Effects Studios. He is considered one of RISE's swiss army knives who can take a shot, no matter how complex, from concept, through blocking, lighting, shading and rendering to final. However his focus is now on VFX supervision - mostly of FX intense shows as he worked many years as a FX Supervisor. His latest work includes Jim Button and the Wild 13 and Matrix Resurrections.
---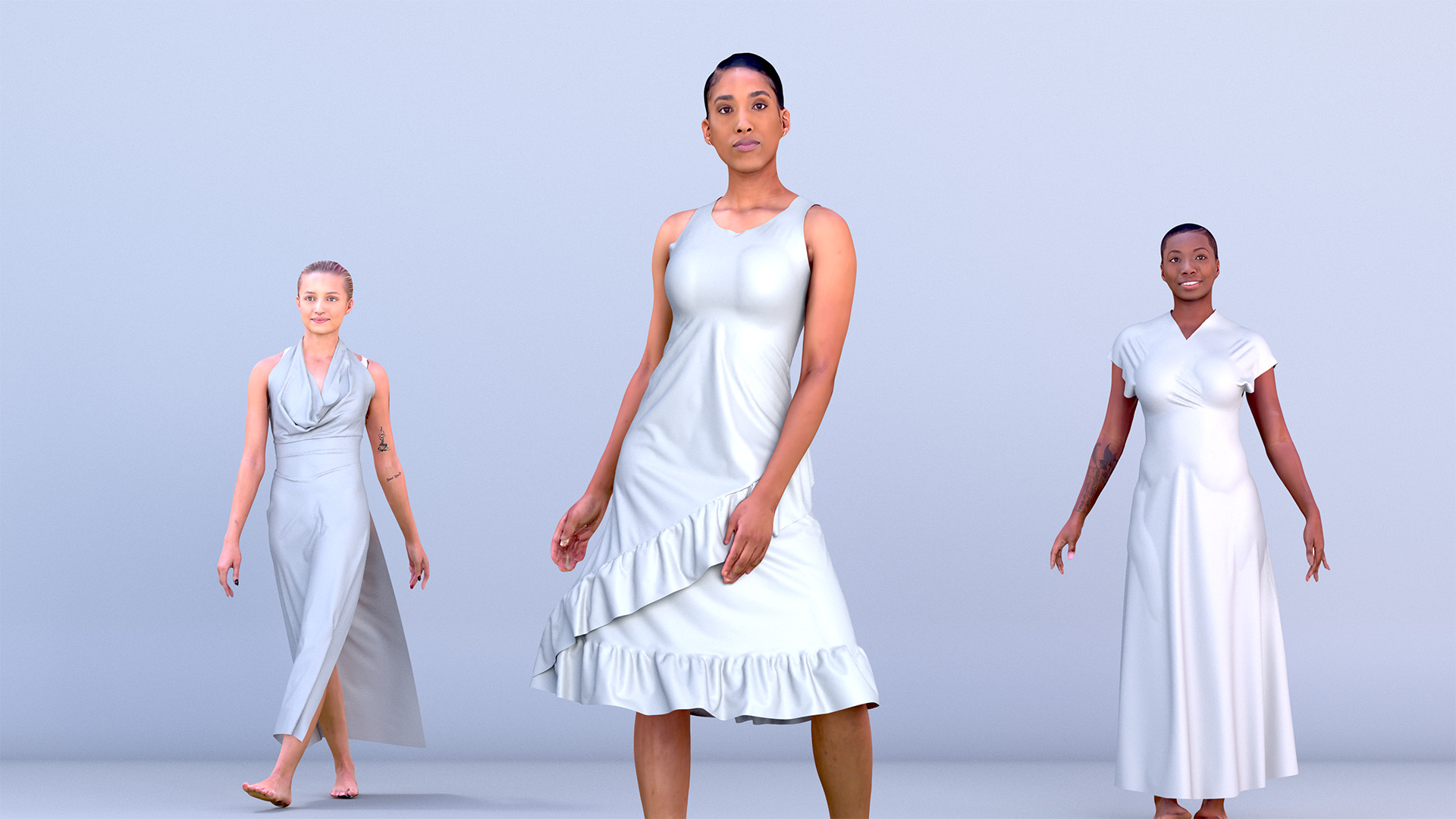 Wednesday 1:40 PM PST
Now Leaving Uncanny Valley

Live-action people effectively translate to digital humans using volumetric video, but the raw data sets are monstrous and not FX friendly. Houdini workflows are perfect for managing the data, while creating new attributes from a variety of methods. We explore a digital fashion case study where live model performances accurately interact with Vellum cloth simulations with assets created in marvelous designer / clo3d assets.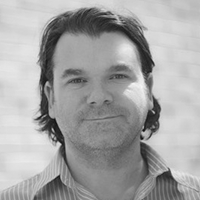 Wilfred 'Will' Driscoll is CEO / CTO at Wild Capture. Throughout his career, Will has held technical and creative positions focusing on VFX, immersive technologies and bringing digital humans to life.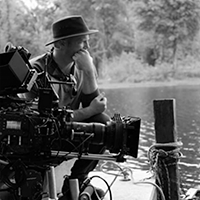 Louis Normandin is co-founder and head of operations at Wild Capture. Louis has forged a unique path in the world of cinematography, technology,and spatial media activations.
---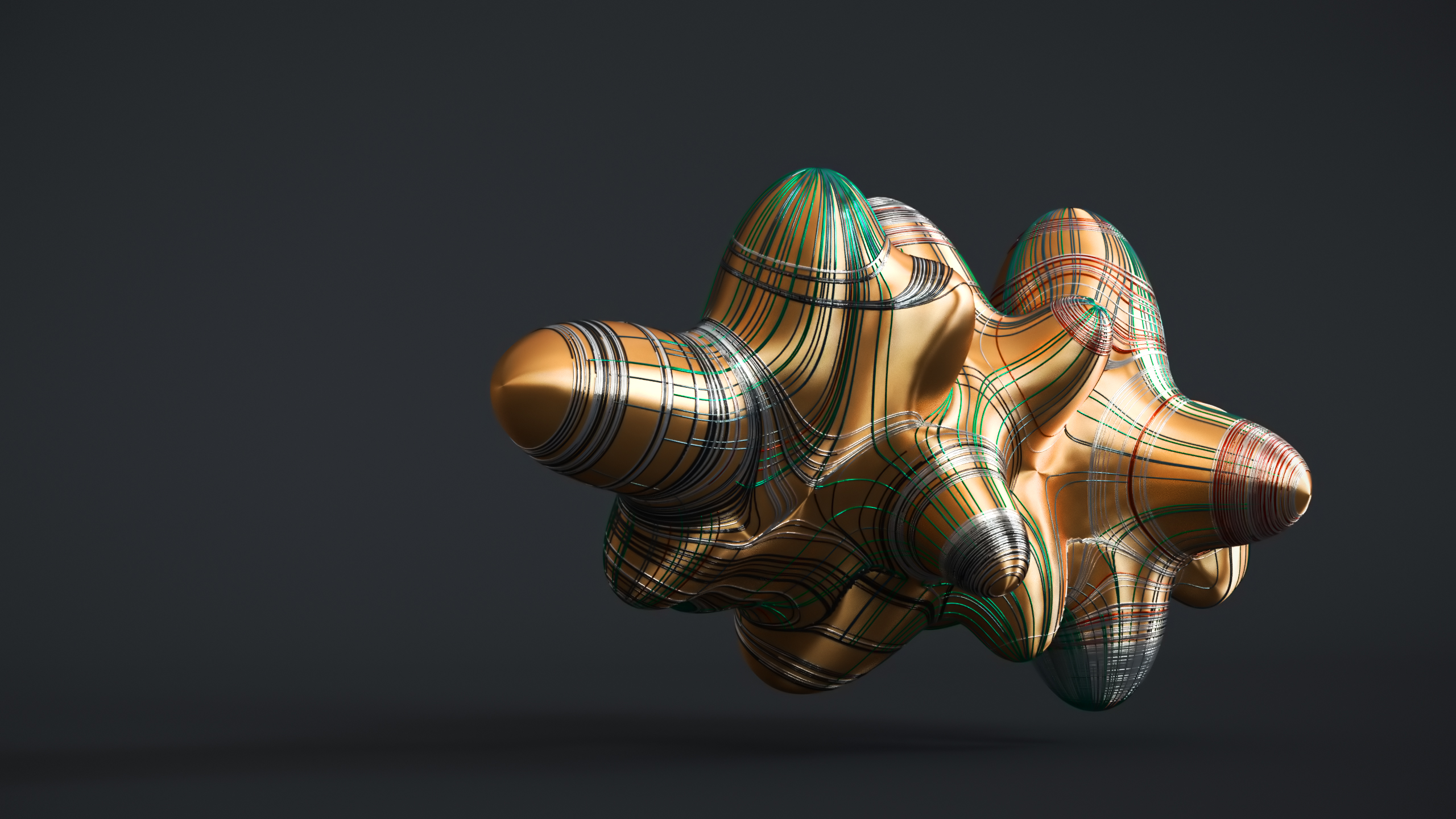 Wednesday 2:10 PM PST
Motion Design: The Hidden Gems in Houdini 19.5

The increasing adoption of Houdini into design centered, lightweight pipelines opens up new possibilities for motion designers when it comes to complex, generative artworks in 3D. While Houdini hasn't explicitly targeted designers, it offers an ever increasing set of Tools which can be adapted for fast, art focused workflows. In this talk, Moritz Schwind will present a few hidden gems in Houdini's latest release which allow for the effective creation of procedural artworks in a creative environment.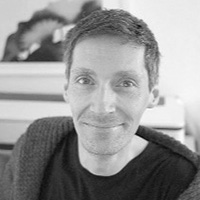 Moritz Schwind. Be it pixels, hardware, code or cameras – if it's interesting, Moritz is gonna take it apart. And sometimes even reassemble it. In his spare time, he likes to dabble with code and create generative artwork. He claims his early exposure to QBasic is no help at all when working in Houdini, Blender, Processing or Arduino. But it might have been what started his fascination for the boundaries of code and art. When not wreaking havoc to any intriguing devices around him, he works as a freelance Technical and Art Director. His more recent areas of interest cover the use of scientific algorithms in generative design and the application of AI in creative fields. Together with Manuel Casasola Merkle he runs Entagma, a learning platform focused on generative design using mainly SideFX Houdini.
---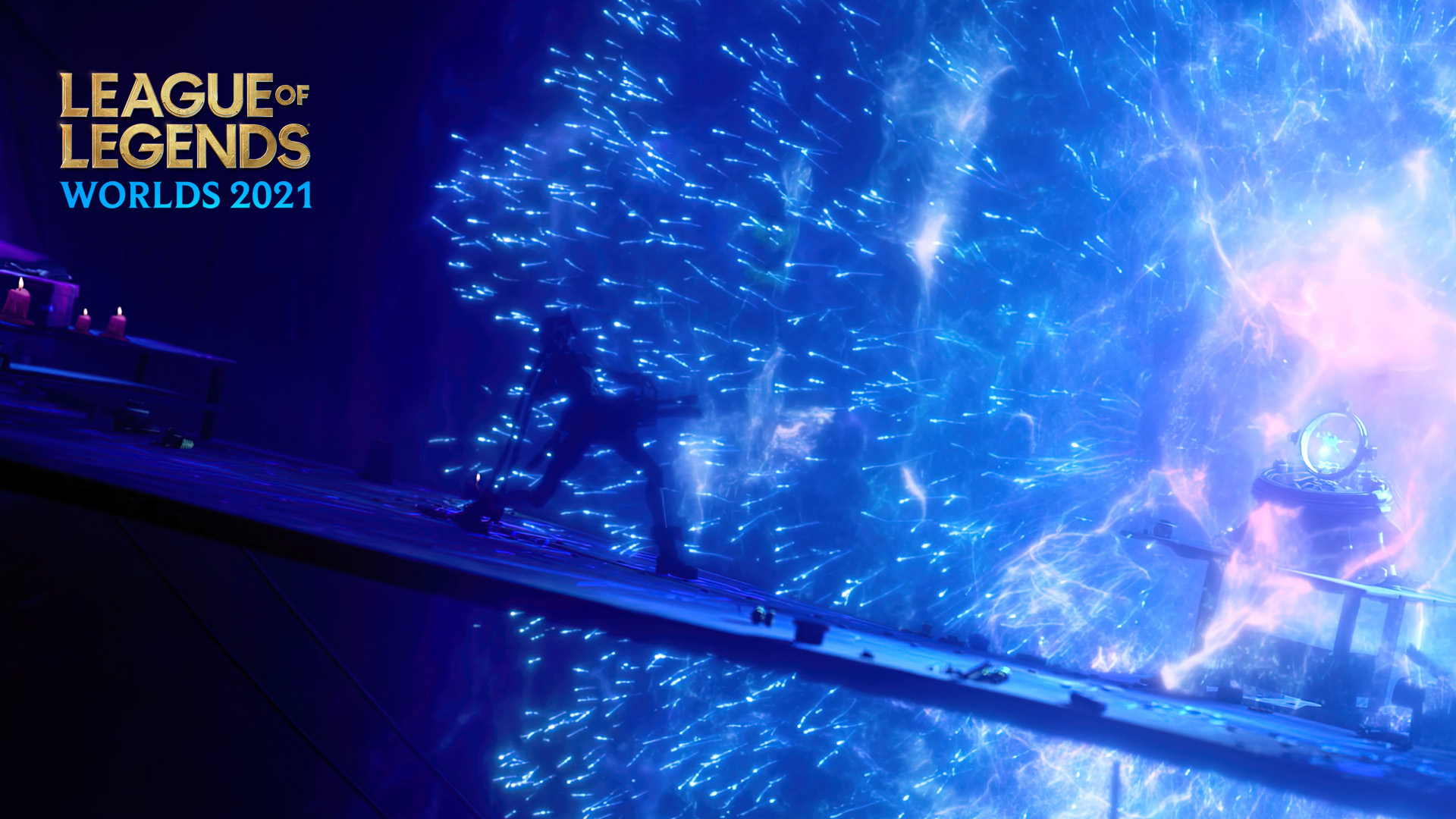 Wednesday 3:20 PM PST
The League of Legends Worlds 2021 Show Open

Serjan Burlak will present how the team at POSSIBLE used Houdini and Arnold to craft The Worlds 2021 Show Open, a 14-minute cinematic odyssey into the world of Arcane, featuring iconic performances from PVRIS, Bea Miller, JID, Denzel Curry, and Imagine Dragons. Keying off the then-unreleased animated series, the Show Open served as an introduction for audiences into the worlds of Zaun and Piltover, as well as the two sisters at the heart of the story.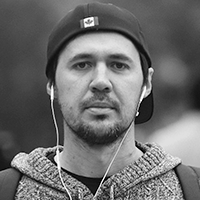 Serjan Burlak is a designer & visual effects artist with over 13 years of experience in the creative field working in film, games and science. His work has been featured at SXSW, TED, Siggraph, NVIDIA and in 3DWorld magazine. Based in Vancouver, Canada.
---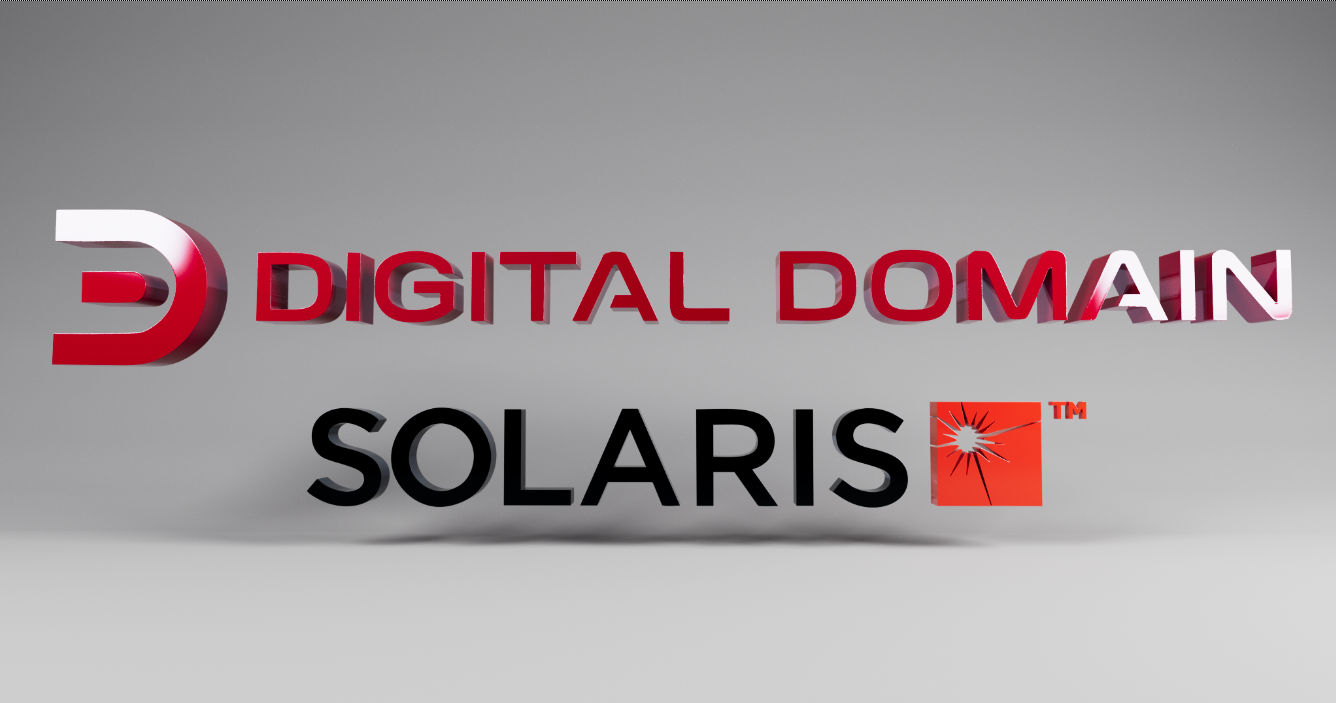 Wednesday 4:30 PM PST
Solaris at Digital Domain

Digital Domain's David Cunningham and Bob White take you through the implementation of Solaris at Digital Domain, how it is being used on some of their newer shows, and where they plan to take things in the future.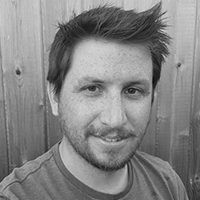 Bob White has worked in the VFX and animation industry in Vancouver for almost 20 years, and has been overseeing projects as CG Supervisor for the last 10 years. As CG Supervisor, Bob's priority is to create the highest quality visual effects possible on the sequences he oversees with his team, and to make the process as streamlined as possible. After CG Supervising the construction site sequence in Digital Domain's Oscar-nominated work on "Free Guy," Bob moved into a role as lighting department supervisor. Bob has been instrumental in driving Digital Domain's lighting pipeline into a much more modern approach utilizing Houdini/Solaris and USD.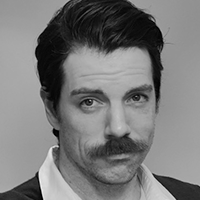 David Cunningham is a DFX Supervisor at Digital Domain, with 12 years of experience in the film and visual effects industry, known for being a driving force in both quality and efficiency. The results of his passion for delivering the highest standard of work and optimized workflows are exemplified by his key contributions as CG Supervisor for Digital Domain's Oscar-nominated work on both "Free Guy" and "Spider-Man: No Way Home." For the latest Spider-Man film, David implemented a dynamic shift in Digital Domain's lighting pipeline to incorporate a USD and Solaris based workflow, which was used to allow the environments and lighting departments to efficiently render billions of polygons in their 2.5 square-mile CG recreation of a portion of New York.
---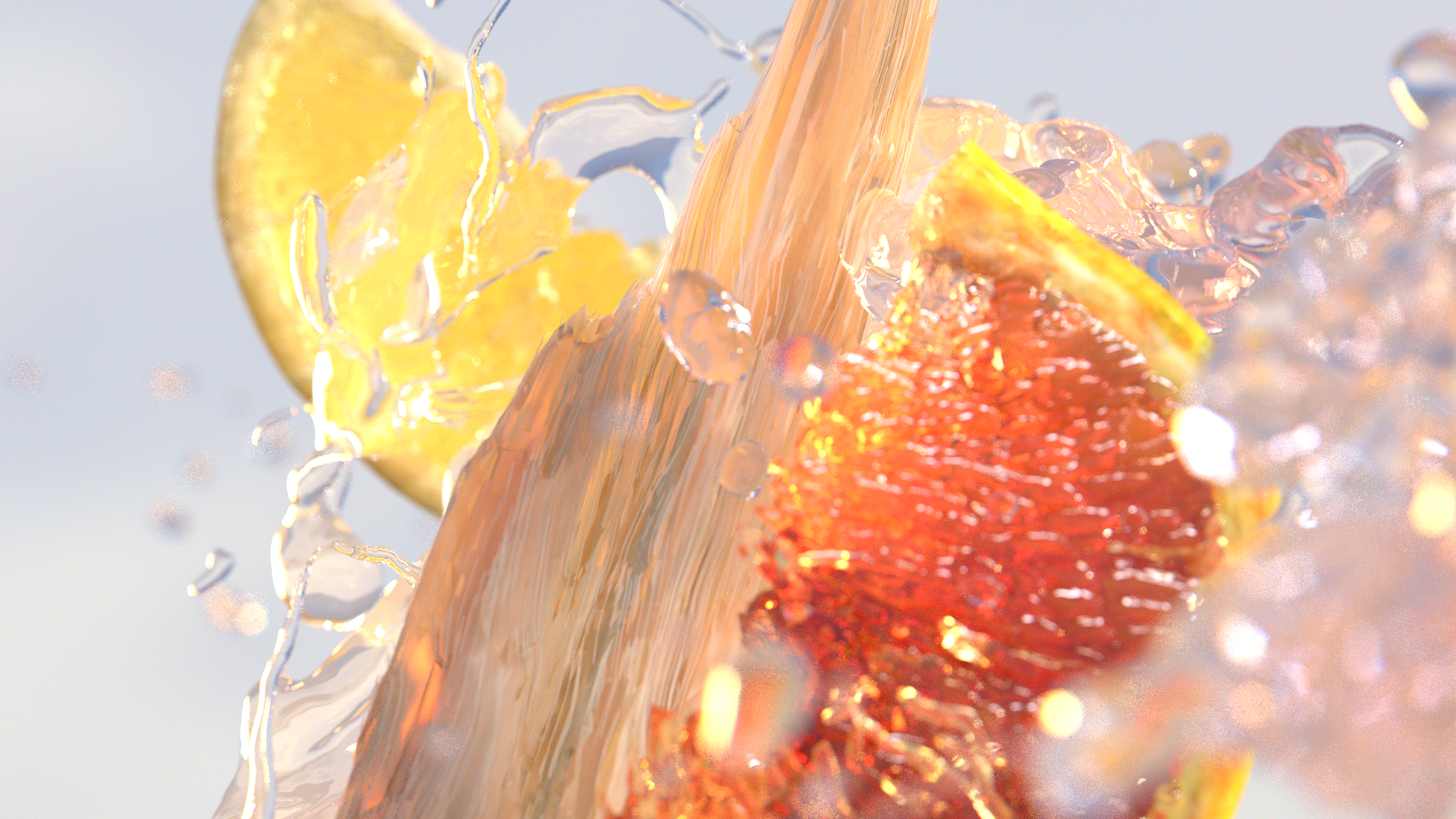 Thursday 9:45 AM PST
Organic Destruction in Vellum

Mark breaks down a few recent commercial projects he's done at Already Been Chewed that showcase the use of Vellum in organic, softbody destruction setups. From exploding fruit to tearing apart ginger roots, we will get to see a variety of interesting ways Vellum and its various constraint types can be used to simulate organic destruction in motion design.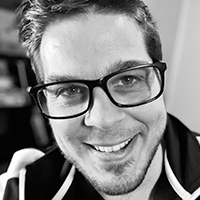 Mark Fancher is Lead VFX Artist and Senior Motion designer at Already Been Chewed specializing in art directed simulations and proceduralism. He is self-taught with over a decade of experience working in computer graphics, and a strong passion for teaching others his craft.
---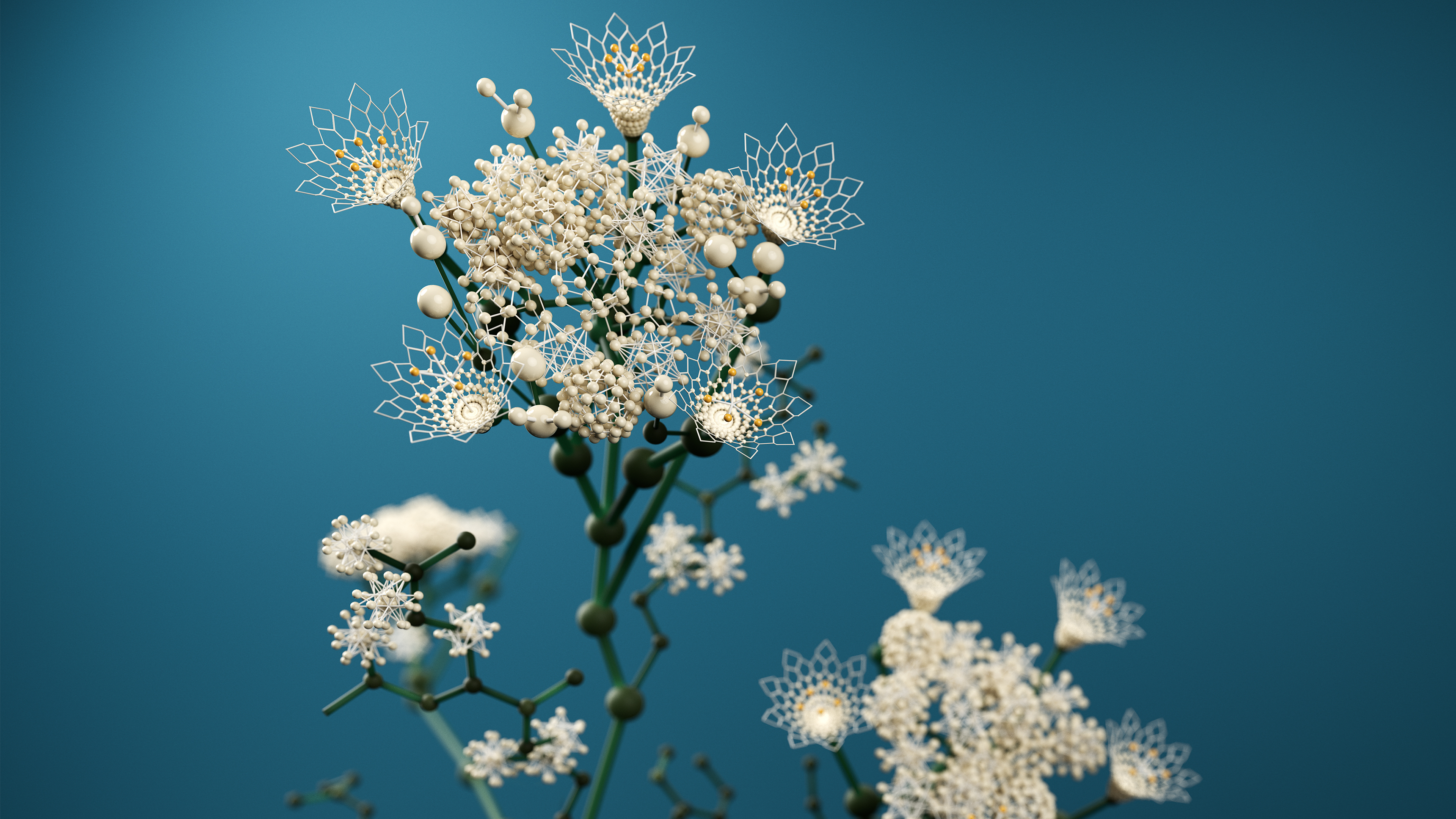 Thursday 10:40 AM PST
Houdini - The One Stop Shop for the Generalist

Everyone knows that all those jaw dropping effects are made in Houdini. But is it your go-to tool - the application you start and finish every project with? Fraser Shiers thinks it should be. In fact he believes that Houdini is the all-rounder's best friend and in this presentation he'll tell you why. The talk is aimed squarely at generalists and non-technical artists peering over from other packages, and will show you that swapping your armfuls of different plugins and scripts for just one app can make your life so much easier. Fraser will talk about his own Houdini epiphany and offer insights and tips for learning and working with this versatile application.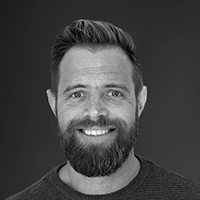 Fraser Shiers is a creative director, 3D artist and teacher. He's been at it for over 20 years. During that time his intricate illustration and motion work has been commissioned by some of the world's most famous brands, advertising agencies and publishers across the globe. It's also been recognised with a number of prestigious international awards. These days, Fraser spends most of his time showing other artists what makes Houdini so flexible and powerful. After designing and teaching a degree-level curriculum at the University of Newcastle in Australia, Fraser founded Hipflask, an online learning platform dedicated entirely to Houdini. He knows from experience that it can be a tough nut to crack for beginners, and through Hipflask he makes it as accessible and easy to learn as possible.
---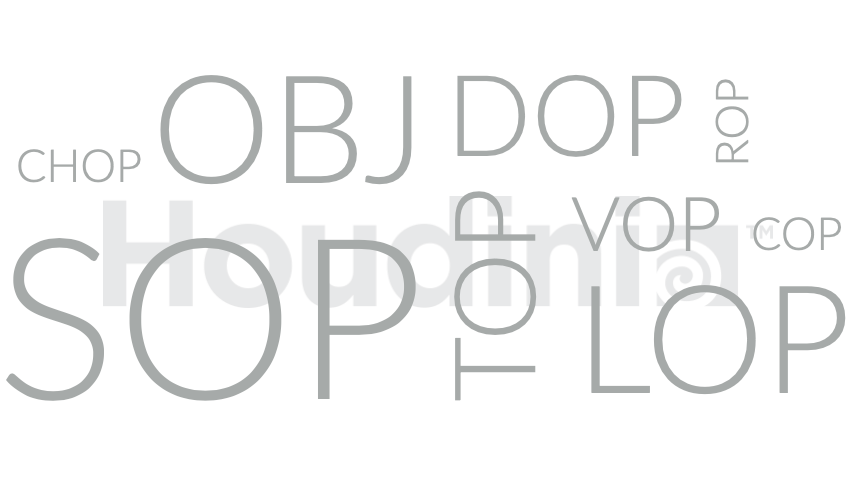 Thursday 12:10 PM PST
The Secret Language of Houdini

When Houdini artists talk, it can seem like they are speaking in a secret language. In this session, SideFX's Robert Magee teaches you how easy it is to understand "Houdini-speak" while learning how a node-based procedural workflow can support your film, TV and gamedev projects.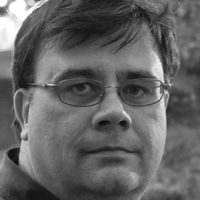 Robert Magee is a Senior Product Marketing Manager at SideFX who has been working with Houdini for 20 years. He has created lots of learning material and demos designed to help artists understand how going procedural with Houdini can benefit their work.
---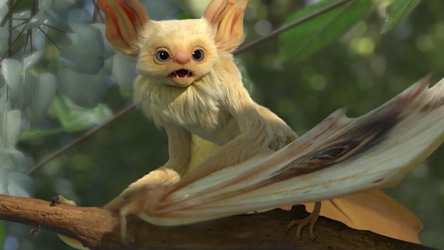 Thursday 1:20 PM PST
Education & Training Summit

SideFX supports students, artists and educators at every stage of their learning journey. Let's discover how to make the most of custom learning resources, license offerings and community connections to build Houdini talent at your school and studio.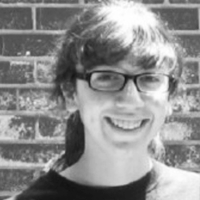 Sam Miller is Senior Education Coordinator at SideFX. She administers the Houdini Insight learning platform and supports the Houdini Educator Community. She enjoys pizza and comedy in her spare time.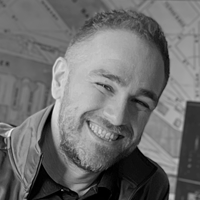 Peter Arcara is a Training Lead at SideFX. He creates courses for the Houdini Insight learning platform, consults with instructors about curriculum, and supports the Houdini Educator Community. He loves watching rocket launches and F1 races in his free time.
---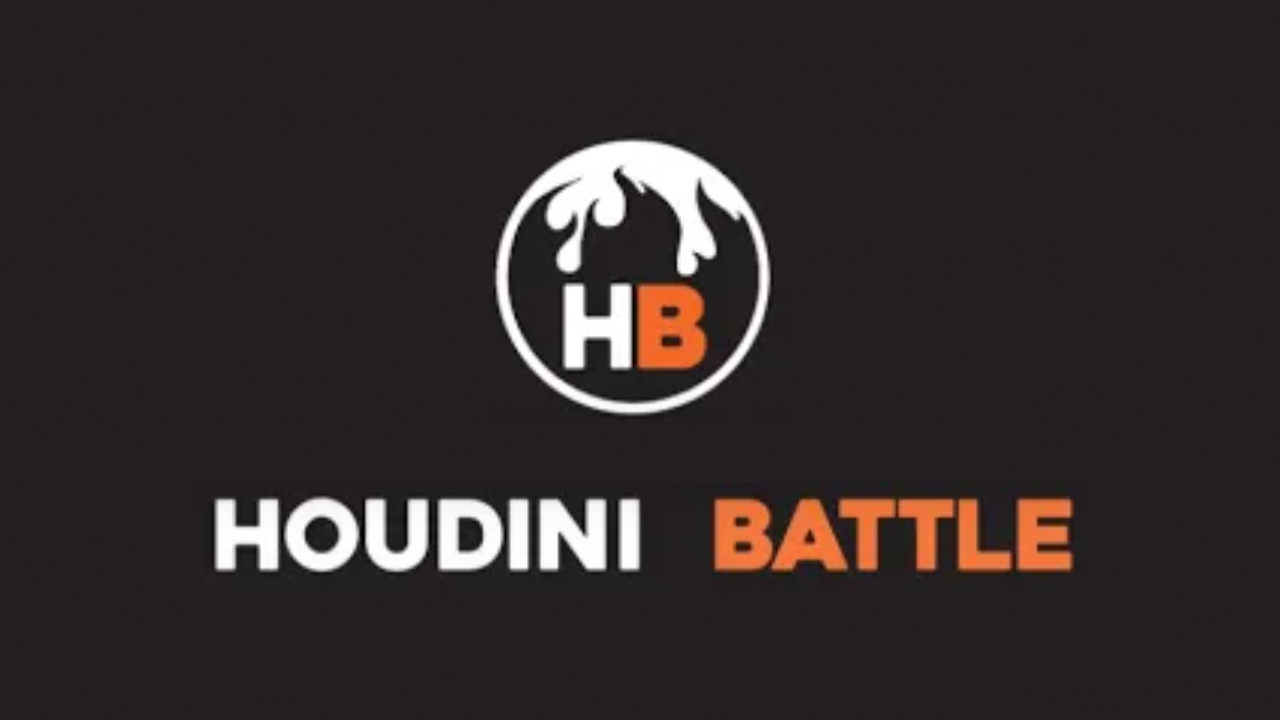 Thursday 2:30 PM PST
Live Houdini Art Battle

Welcome to Houdini Battle, where 4 players compete live and show off their talent. Each battle's theme will remain secret until we start, then each player has 45 minutes to create a work of art. You as our audience will choose the winner at the end. Join us!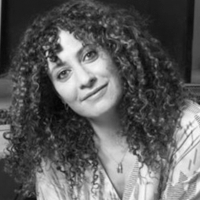 HOST: Debra Isaac is a visual artist, animator, and the founder of Houdini.School. She teaches at UCLA in the Design Media Arts Dept. and has over 10 years of experience teaching Houdini. She loves community building, hosts monthly Houdini Battles, and co-organizes The Los Angeles Houdini User group (LAHUG). She is passionate about scientific visualization, motion graphics, and emerging technologies. Her clients have included Intel, Mattel, and The UCLA Art|Sci Center.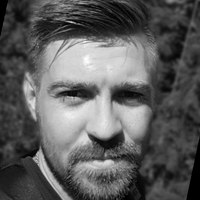 Jesper Rahlff is an experienced technical artist, specializing in automation, tool building, workflow optimization, and artist training, and an internationally acclaimed educator, with a demonstrated history of working in the motion picture and film industry for companies like FuseFX, Method Studios, Double Negative, and Cinesite. Jesper now owns and operates Solid Alpha VFX, a small Houdini boutique.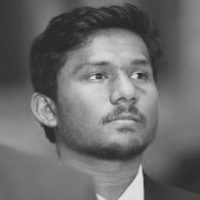 Roahith Rajendiran is an Associate Procedural Technical Artist at Parallel Domain, Former Tech Art, a Games Intern at SideFX, and an experienced creative lead with a history of working in creative, technical, and management roles. He is skilled in Houdini and Unreal Engine and graduated from the University of Southern California with a degree in Interactive Media and Games.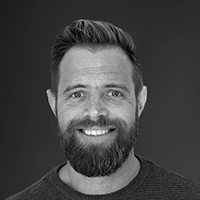 Fraser Shiers is a creative director, 3D artist and teacher. He's been at it for over 20 years. During that time his intricate illustration and motion work has been commissioned by some of the world's most famous brands, advertising agencies and publishers across the globe. It's also been recognised with a number of prestigious international awards.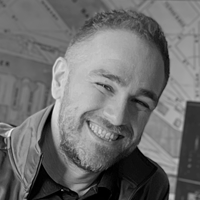 Peter Arcara is a Training Lead at SideFX. He creates courses for the Houdini Insight learning platform, consults with instructors about curriculum, and supports the Houdini Educator Community. He loves watching rocket launches and F1 races in his free time.