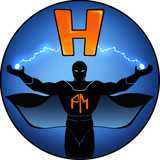 Igor Severic
PolyMarvels
About Me
Software Quality Assurance Specialist at Greyscalegorilla | Houdini Modelling Guru
Can you share an example image of what you would need to do, or create?
Some props which will serve as side asset, probably something like pedant as easter eggs...
Hey guys, while making a bigger project which will take me some more time, I decided to do a mini project to give you a glimpse of what's coming next. This model is basically a part of bigger project and it will be used in different way then showed here. Anyway, hopefully you learn something new...
Playlist:
https://www.youtube.com/playlist?list=PLjZkvPsldTW_-pF_BaFA28aw0CjsD37mw
[
www.youtube.com
]