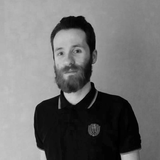 Ronan Croyal
RonanCroyal
Hello,

Is there a way to add to an HDA an event handler similar (or something similar) to those available in the "Scripts" page when an HDA is "Bake" in Unreal ?
It's just to switch to "1" an integer parameters on my HDA.
This is what it looks like with an "On Deleted" Event Handler, but it doesn't work as I expected in Unreal.

Thank you for your help
Wow, this is great! Thanks a lot!
Hey, thanks a lot !
It's working fine for planar curve indeed. Do you have an idea how to adapt that to primitives like in my example ?
I will find a way to adapt your solution to my problem otherwise.
Thank you !