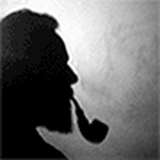 zoran arizanovic
arzo
Amazing thread
this is a garden vase I did as a study of noise procedural shading and getting it ready for baking out diverse channels
Hi
Please check bellow scene
If I dont have all paths enabled in mantra I see objects under glass black?
I tried mantra glass and my own mantra surface setup as glass
Render is ok with all paths but render times are very long

What is the best strategy for something under glass, water etc.
I dont need caustics so all paths is not necessary for me but it is the only way I see through glass
I had same problem when rendering eyes with cornea over?
great stuff and your website and work is amazing!