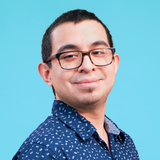 cdordelly
cdordelly
About Me
---
3D Artist & Director Co-Founder at @dyne_studio. Challenging myself to experiment and translate what can be created through the beauty of CG imaginary.
Very cool indeed!
Hey guys!
There still no news about the "Congratulations & How to Claim Prizes" thread to submit the google form that they shared? I hope that can appear before tomorrow
Cheers!
Hello guys! Thanks again for this Mardini edition, it was a very fun challenge for entire march, also it was a really good way and opportunity to discover and learn how to use new nodes, workflows and modules as Solaris.
Here is my contact sheed animated and also the image version:
https://youtube.com/shorts/iGbs_fNYSDw?feature=share
[
youtube.com
]
I don't know why this video doesn't want to appear as embed, maybe is tired after one month of mardini hehe.
I challenged myself to do all the entries animated, also in some cases to do a non-common usage of the node from each day with different styles and color palletes to make it more diverse, I'm really happy with my results at least
.
If you want to see some quick breakdowns of all of my entries you can check them on my YouTube channel:
@cdordelly YT channel
[
www.youtube.com
]
I have the plan to make some tutorials of some of my Mardini entries, you can follow me on
twitter
[
twitter.com
] for news about that
Kudos for all of you to complete this challenge, I'm glad to share with very talented artists like all of you.
Cheers and happy end of weekend