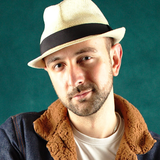 Kamil H
hektor
Connect
[Profile pending approval]
Hey everyone,
Maybe some of you are interested in my new Kinefx course on Cg Circut. We will cover all major aspects of rigging in Kinefx. FK, IK, blend between setups, space switching, rig debugging, how to organize your rig, and more. It's more than 4h of training.
Take a look:
https://www.sidefx.com/tutorials/rigging-in-houdini-kinefx-1/
[
www.sidefx.com
]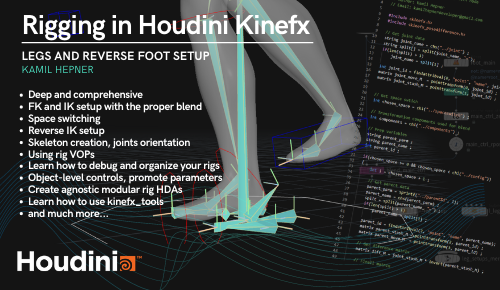 Cheers,
Kamil
I've been using Kinefx in production on Indie game, it's definitely ready. To be honest, it needs few workarounds, but you can check some tools which I did for it:
https://github.com/kamilhepner/kinefx_tools
[
github.com
]
It's totally ready for the primetime. I've talked with people using it in production, and they more than happy with it.
If you running into limitations share them with us here, there is probably more than one solution to every problem.
I didn't like the old Houdini approach for rigging with those quirky python scripts it smelled like Maya's approach. I've rigged in Maya for many years and my personal answer to question what Houdini does better than Maya is: Everything.
I think currently the best thing is to use object-level controls and drive your rig pose nodes with them. That will let you handle cases where you have a few rig poses not only the one. If you not really keen on creating those level controls by hand you can check out some of my tools from
https://github.com/kamilhepner/kinefx_tools
[
github.com
]
Cheers,