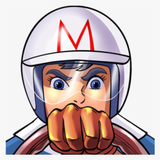 Michel M. Zigaib
mzigaib
How can I create a collection from instances using VEXpression and filter by attributes like I would to in vex:

Colleciton1:
@variant==1

Collection2:
@variant==2

Collection3:
@variant==3

Or even

Collection1:
@P.y>0.5

@Collection2:
@P.y<0

Collection3:
@P.z>0

I could not find a proper way to access the complete array of instances trying to using a logic like this.

Any tips?

Thanks.
I am using Fedora 37 and internal browser does not work for me, need the HOUDINI_EXTERNAL_HELP_BROWSER=1 variable to open in external.

Update:
This works:
QTWEBENGINE_DISABLE_SANDBOX=1
This is what I thought, I am using a older build at the office 368, I am wondering if this is fixed on newer builds.
Thanks for the feedback.