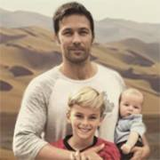 Adriano Zanetti
Adriano
Never mind, Polypath SOP fixed that.

Cheers,

A.
I'm bumping into this really frustrating little issue here where my points are not fusing on my curve. I'm using a carve SOP node right after the fuse SOP hoping to animate the carving but it's resulting in carving each segment of the curve instead of the entire curve. Any pionters over why this is happening and how to fix it please?

Cheers,

A.
jsmack
A boolean is unnecessary for this type of operation. Assuming the points of the overlapping face are all in fuse distance, use a Clean SOP with "consolidate points" and "fix overlaps" enabled.
This does not work for me. I have several curves with overlapping edges, and i can't find a simple way to get rid of the overlapping bits in order to fuse the points together and keep a single curve. Any other approach that would be effective on curves please?
Cheers,
A.