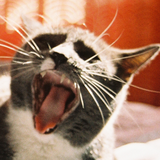 Andrew Weiler
AndyW
D'oh! Yes super helpful, thanks
Hey everyone, in the test example file I'm posting I'm trying to set RBD active by bounds with the new RBD Configure sop. What am I missing? Setting RBD active on/off works fine, but the moment I turn on Use Bounds I get nothing.
What I'd like to be able to do is set the active attribute dynamically per sim timestep, I'm at a bit of a loss on how to do this with the new RBD
Image Not Found
sop tools. Thanks for any help!
I'm using the Layout to create UDIM UV tiles, my textures are numbered 1001-1012 which should be start with 10 across the bottom grid, two in the next row up correct? In the Layout SOP I'm packing into UDIM tiles with a size of 10x2 and columns set to 10, but for some reason that gives me 9 columns across the first row and 3 the next row up. What am I missing?