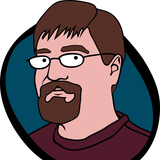 Bryan Ray
BryanRay
About Me
Houdini Technical Consultant
Houdini Skills
INTERMEDIATE
Not Specified
Ah, I see. I should probably defer to the folks who understand USD at a lower level than I do. Although responses may be slow this week due to an event in London.
There's not really any such thing as a best place. Put it wherever makes sense for your workflow. Personally, I like to segregate USD from the rest of Houdini's geo, so I stick it in $HIP/usd/…
If you don't specify the format in that fashion, then a .usd file will default to saving in binary. If you wish to save in ascii but don't want to break links to .usd files, that's how it's done.