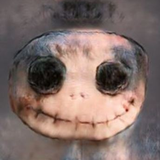 Eckhart Piqueur
Eckxter
I suggest you look into packed primitives.
If the normals always have to point upwards, you can force them by setting them manually in an attribute wrangle.
With this little line of VEX:
That way, it doesn't matter whether they're flipped or not.
I'll have a look once it happens again and let you know.
When I changed some settings such as the frame range, it didn't happen anymore.