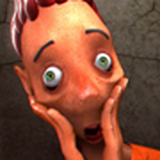 Alvaro Letelier
Imconected
Hi there. I created an HDA to use on my level but I can not save it, is giving me this error. Any ideas?
Alembic Cam
April 25, 2018, 5:26 a.m.
Hi there.

I want to scale down from the center world an imported ABC Cam file from Maya. Any thoughts?

Thanks.
Particle Size
March 17, 2018, 10:14 a.m.
Hi.

I try to add the wrangle node, but is giving me an error. Any advice ?

Thanks in advance.

Alvaro