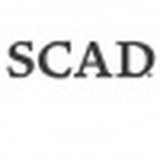 Jokent20
Jokent20
Hey, I've got a dual booting machine that can run Houdini just fine in Ubuntu but even so much as dropping a points from volume node on a sphere will crash the session in Windows 7. I can't copy the error in its entirety because it locks up to console but I have a screen shot.

i7-3930K @ 3.20
16GB 2400 visible because.. not windows professional.
Quadro K4000 - 320.50 Drivers <-Do I maybe need to downgrade this?
Houdini 13.343 & 13.314 both result in the same crash.

Also I can disable to scene view, create the nodes and wire them.. but as soon as I middle mouse it to cook, it will crash. The image below is the only bit of the error I can capture. If anyone knows what that means I'd really appreciate it.
An update for the lighting and texturing. Turns out some normals were funky causing that nasty silhouette effect on my leaves and main stem.
http://vimeo.com/20216697
[
vimeo.com
]
Vimeo finished uploading last night, Here it is. A friend of mine made a good point. The current rays dull the object a bit so maybe over saturating the image where the rays hit before laying them over top would look a bit better.