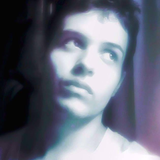 Paulo Vinicius
Pavini
We're on 2023 and the error still exists. What a shame SideFx
For me, this error is gone when I check the camera I will use in the karma node. I don`t know this tip would help, but I think it is important to say.

You have to specify which kind of camera you are using, because it is set up the "cameras/camera1" by default.
OneBigTree


dlee
Hi. Karma does not yet support shadow matte or have a shadow catcher. As a workaround you could output shadowed and unshadowed AOVs and take the difference to generate a shadow pass in comp.

Still no solution in 19.5?
What's the holdup?
Create a matte geometry, so add an extra AOV on Karma settings. You will see the shadow pass in mplay