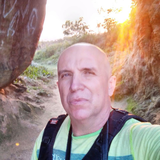 Ronaldo Mirandah Fotografia
Sty
*

Discord channel is never working. I wish we had better support for this plugin

*
well, after some hours breaking my brains, i finally put a android celular and tethering the internet.

Now its ok, but the off-line method just didnt work!
>
well, i tried everything and the message says the license were installed.
(3 keys by the way)
but I cant still start Apprentice and it goes to that windows that asks me
to install the licenses again!
By the way, when i finish installing the 3 keys, the license on the Administrator
manager its blank,
(i did all, like write persmiision on the windows folders, etc, etc)
is there any bug related to this?
I am living in a country side, and i cant use internet there (at least at the present time)
Ronaldo