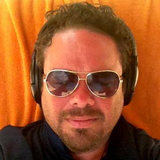 Byron Fillmore
byronfillmore
I am rendering out my fluid sim (Foam + Splash) and get this weird glitch with the rendered sequence.
https://youtu.be/JdNfy4NzE8Q
[youtu.be]
Can anyone suggest a fix?
I ended up exporting the OBJ from C4D as an Alembic File (.abc) and it is working correctly now. I assume that importing the OBJ and Exporting as Alembic caused the issue. I'm sure there is an easy fix, but just keeping everything as Alembic works very well.