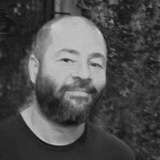 Dan Baciu
dbaciu
About Me
Expertise
Technical Director
Hey peternicolai, haven't been here in a while, I've just seen your answer. Thank you! I'll look into this partition stuff.
Hello guys.
I'm playing with Unreal 5 and Houdini Engine. And I have a problem.
The static meshes produced (or inside, unbaked) by the hda's do not show in game mode.
I have a building generator which places some instances in the scene, static meshes and simple door blueprints.
The blueprints work, the static meshes do not. When I press the "G" only their shadow shows.
When I play, they do not appear at all. Their collisions are there, though. In normal viewport anything is ok.