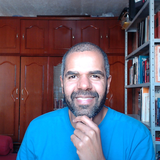 Harry Abreu
harryabreu
Hi is only me or Houdini 18.5 is not in download page?
Shadesoforange I quite agree with you.
USD is developed by PIXAR and it is a new technology for all DCC like Houdini or any other software.
SideFX Houdini became a good example for how implement and use this new knowledge with Solaris.
SideFX all the time listen their customers but any development need time if any one watch the Solaris presentation on cert time of the presentation the beta tester representative told that Solaris have a great evolution to became more friendly for users.
I am a freelancer and I understand that I and all freelancer in the world have a chance to use a brilliant tool like Houdini and we have opportunity to have a edge technology in our hand.
Of course PDG and Solaris will be more friendly when the time came but let's give a chance to SideFx to breath in I was a little sad about character animation in Houdini and SideFX is giving to us KineFx one step after another SideFx have been improving Houdini but I started to asked some thing like this since Houdini 15.
Believe or not SideFx had interest on improve character animation I remember about SHED studio years ago had interest in to use Houdini for character animation but probably SideFx have a big road to implement some new tools in Houdini.
Solaris and PDG will became more and more friendly I believe in it but to code is not easy and take time to delivery a good and stable tool so big like Houdini.
Any way today is the day…let's see our new baby Houdini 18.5.
Let's go procedural.
SideFX YOU ARE WONDERFUL