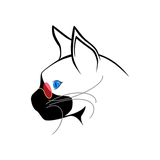 yasuyuki sugiyama
illsqjn
Mardini is over.
In the middle of March, I thought that this month would last forever, but now that I look back, it seems to have passed in an instant.
Even if only once, I am very proud to have won the Daily Winners. I'll keep on learning Houdini!
My Mardini day 31!
This March has been one of the toughest months for me ever, But on the other hand, I learned a lot from the experience.
Congratulations to you all!
My mardini day 30
Today I created the scenery that makes me feel a little nostalgic.