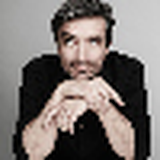 Jordi Bares
jordibares
About Me
---
Creative Director / VFX Supervisor
ROHTAU STUDIO
We are a fully independent studio of like-minded artists doing high-end work for advertising, installations, and special projects and soon will be also doing TV and Film work. Our environment is a friendly one with top-notch infrastructure and a phenomenal artist-friendly pipeline.
We work exclusively on the cloud so we can hire great people, our team is fantastic so please DM me or email me directly to chat, we have a few things lined up and will certainly need help.
Job Position:
Houdini Generalist / Houdini Lighting TD
Render engine:
Redshift
Location:
Remote
Description:
30sec commercial, full CGI hyper-realistic look.
Start:
ASAP
Duration:
Minimum of 6 weeks, probably a lot more.
Contact:
jordi@rohtau.com
You can certainly render out and feed that back into the system using a variety of methods (I would go for COPs for example), and then render the scene again with the texture applied.

You can structure this process in ROPs quite easily and with these dependencies in place, make it a one button thing.

I hope it helps
Get into KineFX, rigging in Houdini is going to explode and there is simply no freelancers able to rig other than a handful so if you apply yourself we will certainly be interested.

Study anatomy and explore current rigging techniques and how to translate them in Houdini, well, that is more up to you but it is not super hard either.

Also, learn about Motion capture processing, a bit of Motion builder will help you a lot on what is expected from you and I am sure you will get work pretty quickly.

Let me know if you need any other pointers, we can keep in touch as we will sure need KineFX riggers pretty soon.

good luck.