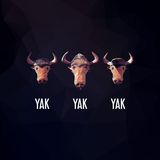 Zoubein Rana
jumax
Just render to disk directly from a ROP. I also realised I have this issue of it only rendering a single frame when I use Intel Denoiser as well. I am not sure what's going on, I am just rendering with a bit of noise and might try something in post.

I wonder if the optix 7 is there because of the redshift installation. But I couldn't find it in the installation folder.
Yeah ....that wasn't the question though.
Did you figure this out? Where you able to render out a sequence? I got it to work with optix 5 but i can only render a single frame when I try to a sequence it just renders the first frame and stops.