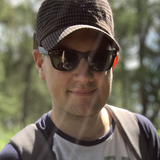 Daniel Lloyd-Wood
lloydwood
Connect
[Profile pending approval]
Yes. That works nicely. Code for the test:
if

 

pwd

()

.

input

(

0

)

.

stage

()

.

GetPrimAtPath

(

"/Render/Products"

)

.

IsValid

():


    

return

 

0




return

 

1



I'm on Houdini 19.0.383 currently so can't do the activation parameter thing but that looks cool and I'll keep it in mind for when we upgrade our Houdini version.
Thanks. I had a similar thought but you got further with the code than I managed! I'll try this out. I was hoping there would be a simpler way though. Perhaps not.
I'm trying to to get a switch in lops to change based on whether a prim exists or not. The aim is to automatically create a beauty rendervar and product if one has not be defined. I can't work out how to set the switch lop up to achieve this though. Basically if "/Render/Products/beauty" exists, 0, else, 1.