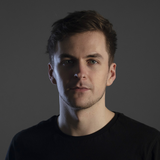 Mitchell Saunders
mitchellsaunders
Connect
[Profile pending approval]
Really happy to take part this year and learn so much! Definitely going to be using a lot more kinefx soon!
I really wanted to use more points and I'm not sure if I was doing something wrong, but solaris was really struggling with anything higher than around 10000 packed points for me
Made some music to control the lightmix with chops, definitely going to experiment with this more.