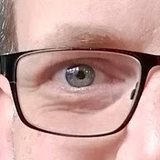 Rob Pieké
robp_sidefx
About Me
---
Senior Software Developer - Solaris
I think the answer probably depends a bit on what modification(s) you're looking to make. For example, in your attribwrangle4it looks like you're just trying to change the position of each instance. That can definitely be done with a wrangle, by modifying the positionsattribute on the PointInstancer. Replace usd_addtranslate(0, @primpath, "my", dist);with v@positions += dist;
ysysimon


robp_sidefx


ysysimon


robp_sidefx
I believe the issue you're seeing here is that the HDA is installed into the HIP file but isn't picked up generically by Houdini/husk. If you copy the HDA to somewhere in the paths where it'll get picked up all the time, you'll get the texture showing up.


I set HOUDINI_OTSCAN_PATH , won't this work with husk?


Yes, that should work. I just tested locally with HOUDINI_OTLSCAN_PATH="/home/robp/Downloads/render_from_outside_husk_can_not_read_opdf:&" houdiniand I got the textures in the render.

Can you verify in Houdini's Python pane what hou.houdiniPath('HOUDINI_OTLSCAN_PATH')prints out?


I seem to find the problem, I start rendering from hython, but the houdini session started by hython doesn't read the HOUDINI_OTSCAN_PATH , so that's causing the problem, what can I do? Maybe I should look into the python api documentation
Sorry, just to be sure, are you using
HOUDINI_OTLSCAN_PATH
(good) or
HOUDINI_OTSCAN_PATH
(bad)?
hython
should be using
HOUDINI_OTLSCAN_PATH
.
ysysimon


robp_sidefx
I believe the issue you're seeing here is that the HDA is installed into the HIP file but isn't picked up generically by Houdini/husk. If you copy the HDA to somewhere in the paths where it'll get picked up all the time, you'll get the texture showing up.


I set HOUDINI_OTSCAN_PATH , won't this work with husk?
Yes, that should work. I just tested locally with
HOUDINI_OTLSCAN_PATH="/home/robp/Downloads/render_from_outside_husk_can_not_read_opdf:&" houdini
and I got the textures in the render.
Can you verify in Houdini's Python pane what
hou.houdiniPath('HOUDINI_OTLSCAN_PATH')
prints out?