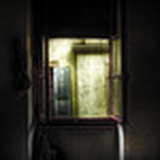 Hernan S
sepu
This has nothing to do with Houdini btw. Chaos needs to solve that if you are rendering through the Houdini session.
Usually is much better to set up a batch render for it or use a render manager like deadline or such.
I had finally some time this weekend so here you go as you can see in these two screenshots the pts from Mash/BF are matching when you bring them into Houdini, with all attributes as well.

I wrote some explanations on sticky notes.

Make sure you are running the latest version of Bifrost 2.6 came out a few days ago.