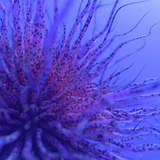 Scott Bell
smbell
OOYYAT




I use karma XPU and arnold GPU render the same scene. karma XPU not support AOVS and geomety light and render very slow per frame. Arnold GPU is more production ready. AOVS and geo light all supported with faster render time. but the downside of arnold gpu is not utilize cpu and gpu at sametime. karma xpu can utilize them all. maybe I can use karma for all my rending jobs in the future
Why is this relevant to this thread?
This is super useful, but is there a way to make my bounding boxes just show as lines in the stage view like the normal viewport and not whatever these card looking things are? They look normal in the standard viewport.
I'm experimenting with karma in Houdini 19 and attempting to render a cloudscape scene I was previously rendering with Arnold. I can't seem to get it to render any volumes that are instanced with the native houdini instancer or packed primitives from a copy to points.

I'm assuming that it's just not supported yet?

I can see in the scene graph that all the volumes are coming in with the sop import but they just don't render and switching the "Packed Primitives" switch to the various options has an affect on the scene graph, but doesn't help them render.

I was able to render them with the instancer LOP node in the stage, but I was hoping to not have to re-create my entire setup using that.