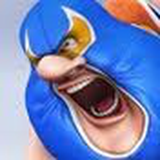 Wilhelm Landt
soulcage_dpt
seems that i could fix this problem by installing the latest studio driver...
hope this helps anybody who has this experience...
Hi,

after updating to newest nvidia driver, 496.49, i get a viewport message that a glsl shader cannot be compiled (beauty_wire_lit.prog) and this leads in not displaying alembics as unpacked geo in viewport...
in H19.0.383 this even worst, here the alembic is not loading correct (missing groups/meshes).

i also tried older versions of the nvidia driver, the only versio i got working was 466.xx.
but i need newer nvidia drivers for other apps i use...
any hints how to fix that?
i see.
thx for the reply and hint...thats helpfull