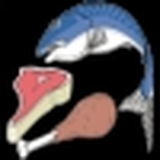 Jesse Erickson
tjeeds
About Me
---
Walt Disney Feature Animation
FakePilot
I am, however, looking for a way to export a sequence.
Just put $F4 in the svg filename and hit play. If you're sending off to a farm you'd want to set this up as a Pre-frame Script in a Shell Rop instead of a Python Sop.
That's correct Sho. I originally posted this so long ago so I can't remember what the issue was. I've been converting to native volumes and pulling the volumeminvalue and volumemaxvalue prim intrinsics without issue for as long as I can recall.