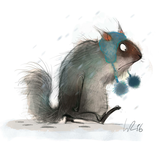 Mykola Konyk
ttvdsfx
About Me
I do Procedural / Unreal / Houdini stuff
Hi,

It's been a while, have you guys resolved this issue?

Thanks.
I don't know how to solve your issue, but sidefx ships visual studio solution as well as a cmake file, which you could probably use to build your SOP (it's in HFS/toolkit).
Sometimes these failures are path related. Make sure the library you are linking to your SOP is in PATH or is visible to Houdini otherwise.