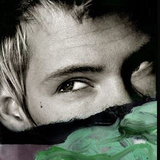 vinyvince
vinyvince
I open the Labs tool Sop_building_generator4 and start to cry once again...
Hum... What to say?

Sidefx please for god sake, comment and name your networks you are "releasing"!
In my case, the issue came as i have a stash node instanciated... Lucky in my case, i could easily avoid this situation
This stash bug is still there, it does have serious issues to update and it is just unreliable. A fix will be welcomed

I have noticed before the new cacheif which looks cool, but hasn't seen or read much about it, are you guys tried it?