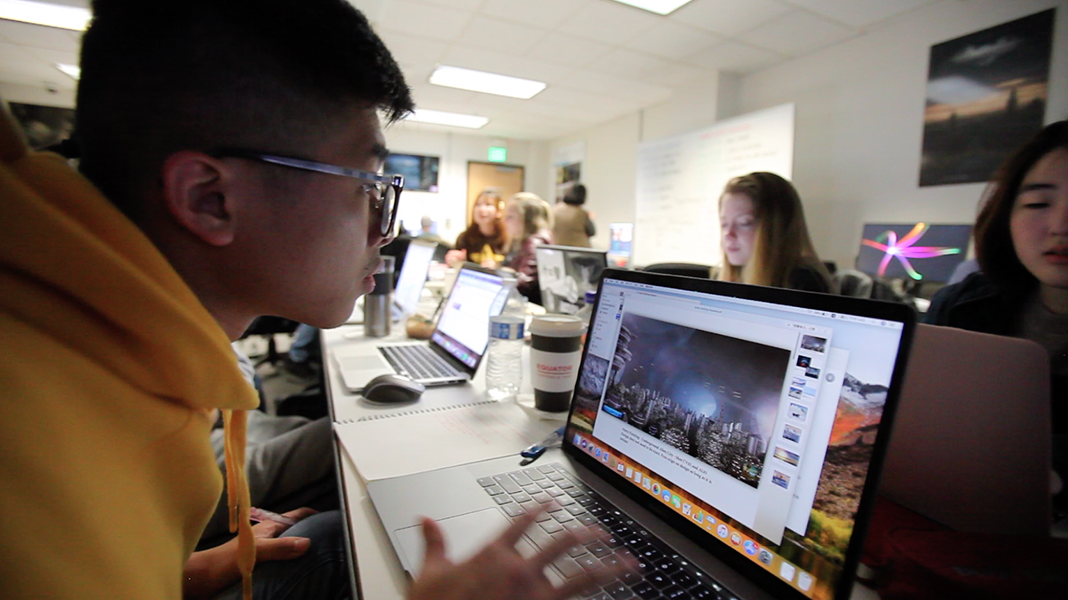 Academy of Art University
Academy of Art University, established in San Francisco in 1929, and an online educational pioneer since 2002, has one of the most dynamic onsite and online Animation and VFX programs in the country. If you're an aspiring storyboard artist, visual effects artist, 2D or 3D Animator, come learn from some of today's most accomplished professionals in the heart of the animation industry.

Our Visual Effects program is designed to provide students with expertise in directing a complete, short animated film, designing and building 3D characters, and fully integrating visual effects shots from concept to post-production with a choice of AA, BFA, MA and MFA degrees, onsite in San Francisco or online from around the world. Some of the school's undergraduate and graduate courses include 3D character animation, traditional 2D animation, stop-motion animation, motion capture, production design and storyboarding, hard surface and organic modeling and rigging, texture and lighting, dynamics, particles and fluids, matte painting, rotoscoping and match-moving, producing for animation, scripting, and advanced compositing.

Our Houdini program comprehensively teaches procedural modeling and procedural and keyframe animation, lighting, shader writing, rendering, VEX and VOPS, digital assets, volumes, openVDB, smoke, pyro, Vellum, fluid and rigid body dynamics, particles and crowd simulations and many more features of up-to-date Houdini from professionals that share decades of industry experience in creating with Houdini for commercial and fine art careers.

Academy of Art University's School of Animation and Visual Effects also teaches production and compositing in our StudioX program where advanced students can work on real client projects for industry like experience on actual scenes in visual effects production.
---