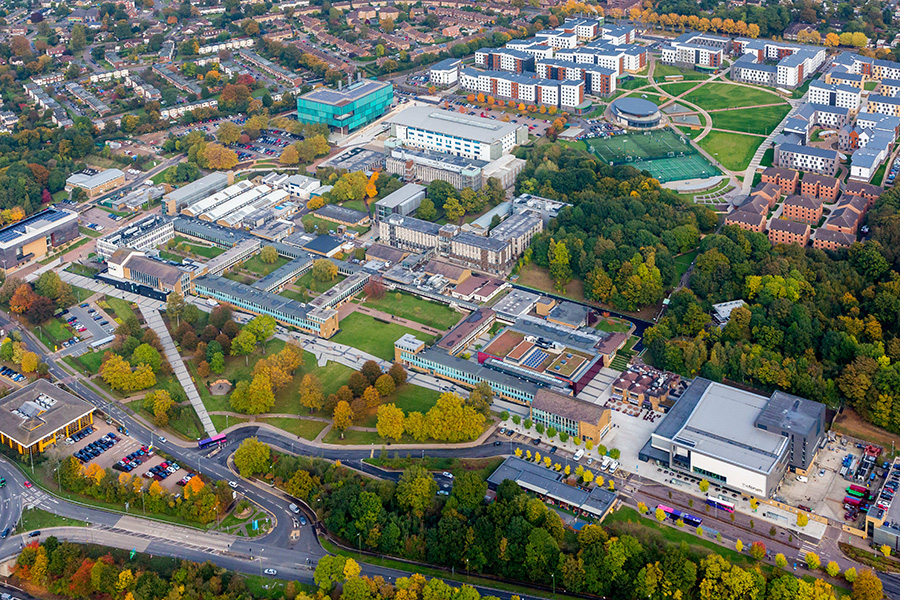 University of Hertfordshire
The University of Hertfordshire is the UK's leading business-facing university and an exemplar in the sector. It is innovative and enterprising, and challenges individuals and organisations to excel. Established in the late 1800s as the St Albans School of Art, the School of Creative Arts at the University of Hertfordshire thrives through an effective community of 2,500 students and tutors working together with an extensive network of industry contacts and award-winning graduates. We transform lives through a community of creativity, innovation and research, contributing to culture, society and the economy on a national and international scale.
The Digital Animation programme at the University of Hertfordshire has been nationally and internationally recognised for its excellence. A highly sought-after programme, it covers a range of disciplines under the 2D animation, 3D animation, games art and visual effects umbrella. With strong industry links, excellent graduate prospects, outstanding teaching and state-of-the-art facilities, the programme helps to sculpt raw talent into highly specialised skill sets, nurturing today's artists into tomorrow's professionals.
The programme's strong links to the industry also provide an ideal springboard for students' personal and professional development, whether this is through placements, live projects, or shows. Our graduates have gone on to work for a wide range of big name companies, and have won Oscars, BAFTAs and Emmys for their work on blockbusters such as Inception, The Jungle Book and Game of Thrones. They are the engines running the creative industries, and the University of Hertfordshire ignited the initial spark.
---