SideFX is proud to announce
the Houdini Game Jam WINNERS!
SideFX recently held its 2nd annual game jam where participants had one week to use Houdini to build games based on the theme "Food Fight". Participants game jammed from all over the world, either in teams or alone, to create a variety of fun and unique games. All of the games can be downloaded, and played for free on the Houdini Game Jam submissions page on Itch, information about how Houdini was used to make each game is available as well.
SUBMISSIONS ON ITCH
The game submissions were played by a panel of Houdini, 3D art, and game dev professionals who rated the games based on the categories of art & animation, sounds & music, gameplay & fun factor, use of the theme, and use of Houdini. The ratings were calculated and the 1st, 2nd, and 3rd place winners were decided based on the overall scores.
FIRST PLACE
SIR STACKEMS
By Collin Anderson, Alexa Kruckenberg, Jonathan Franklin, Rosko Vair, and Audrey Meyer
In Sir Stackems the player must fight sandwich warriors and collect the toppings that they drop to increase health. Watch out though, if you get hit you will lose your own sandwich toppings and die if you run out!
DOWNLOAD AND PLAY
From the developers, "We used Houdini for creation and placement of the corn dog trees, cake pops, and fries. For taking the prototype world geo and smoothing it, adding holes to it, and creating walls so the enemies can't walk off the map. For creating the wooden plank bridges. For creating the enemy attack indicator geometry and hitbox collider. These are achieved with a combination of HDAs and Unity Session Sync."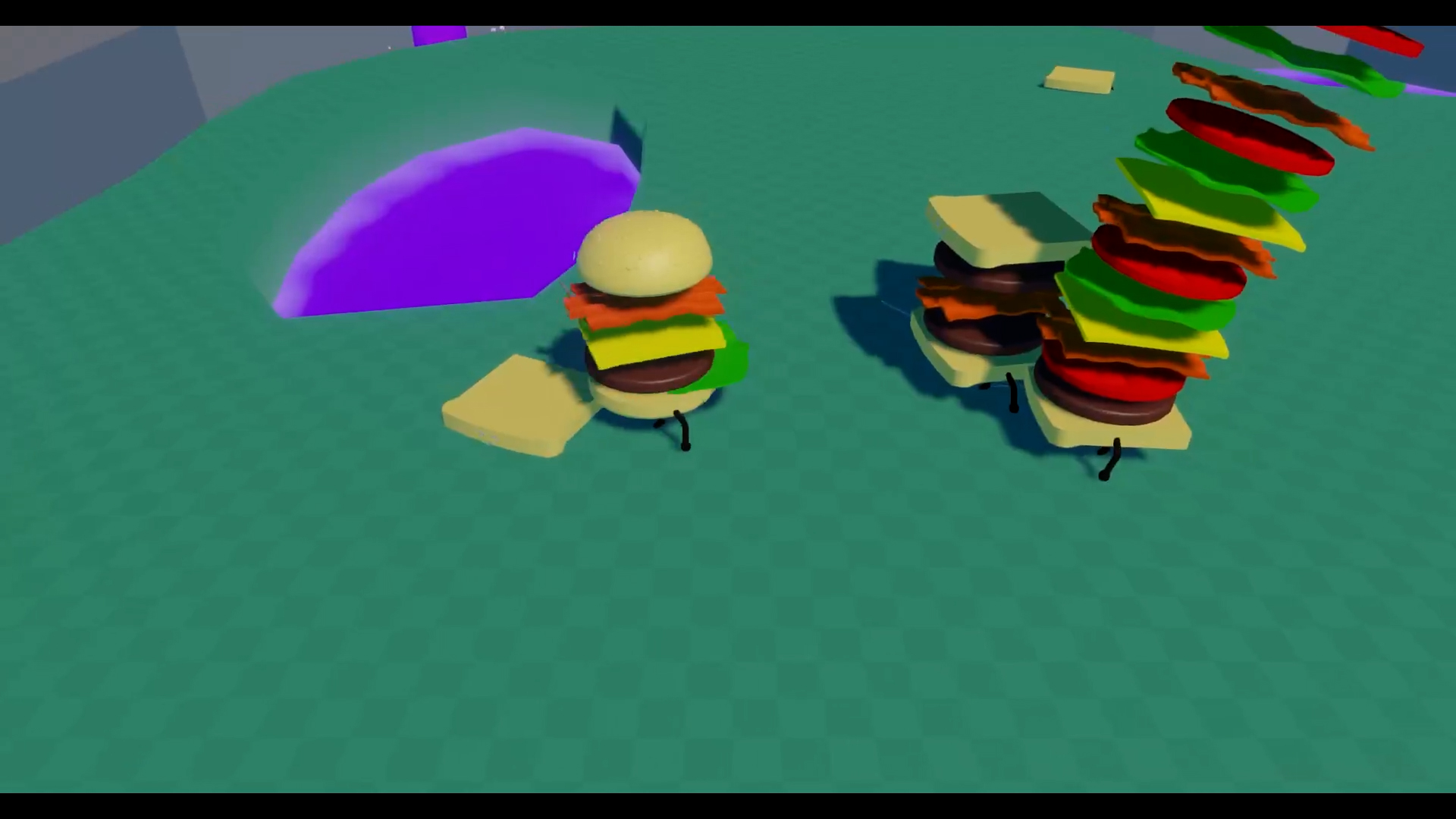 SECOND PLACE
ACT NORMAL!
By Stanislav Demchenko and Dmitry Kripakov
In Act Normal! the player needs to eat food to impress their date, but this isn't as easy as it sounds! Try your best to pick up and eat the food without making a mess in this wacky physics sandbox game.
DOWNLOAD AND PLAY
From the developers, "All 3D assets were created in Houdini. All assets were created from scratch during the jam: 3D models, textures, sound, and music."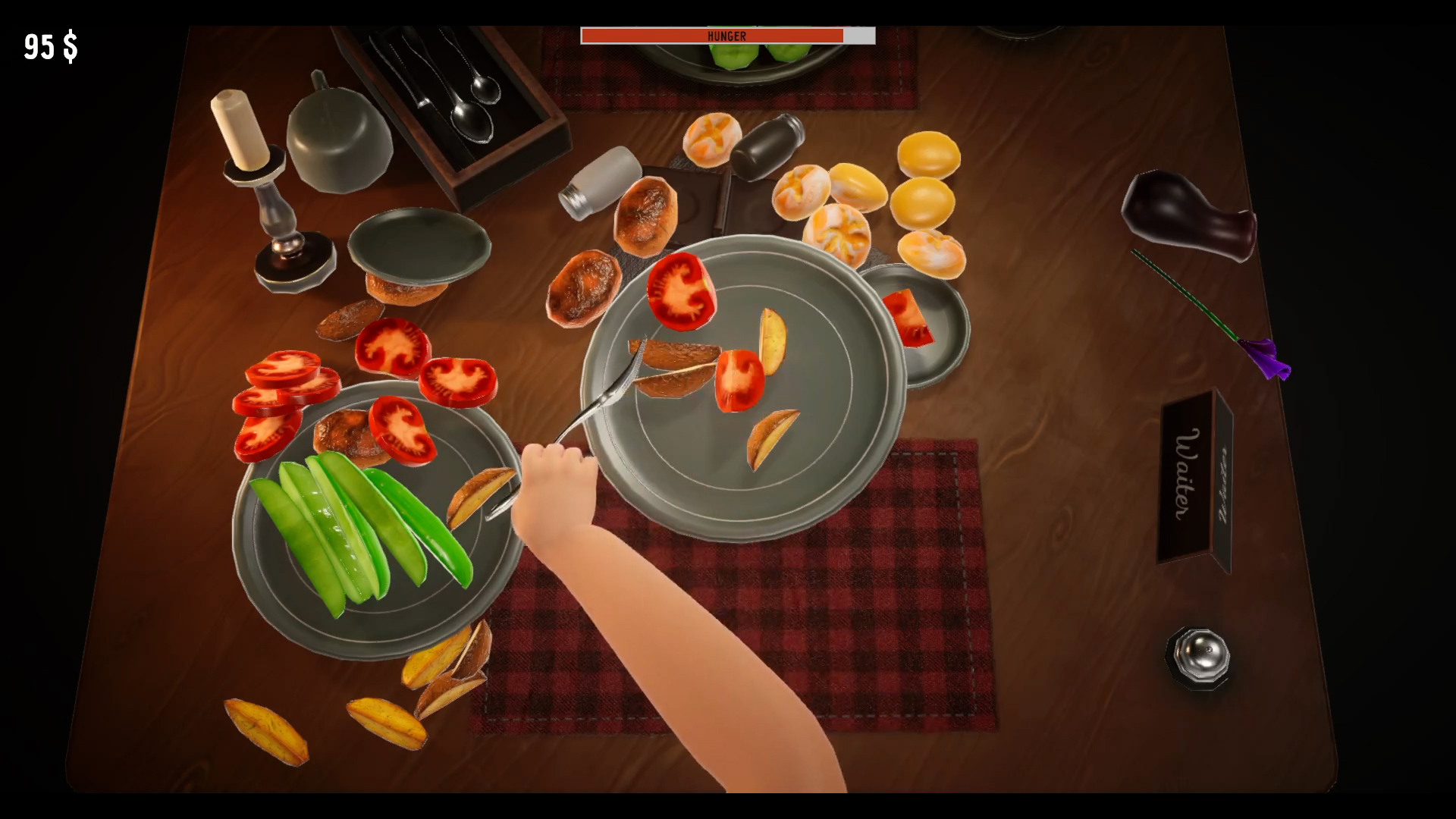 THIRD PLACE
PICNIC PANIC
By Glen Baker, Adam Clarke, and Stephen Clarke
In Picnic Panic the player controls a snail who has to defend against waves of ants using colorful fruit projectiles that splatter juice everywhere. The game gives players a quick top down romp and rewards them with abstract splatter art if they manage to defend their picnic.
DOWNLOAD AND PLAY
From the developer, "Every 3D asset in the game was built with Houdini. The game arena, the fruit, the ants, the splatter effects, projectiles, obstacles, our snail protagonist, and his trusty juice cannon. Everything in our final build was made during this jam. No pre-built assets."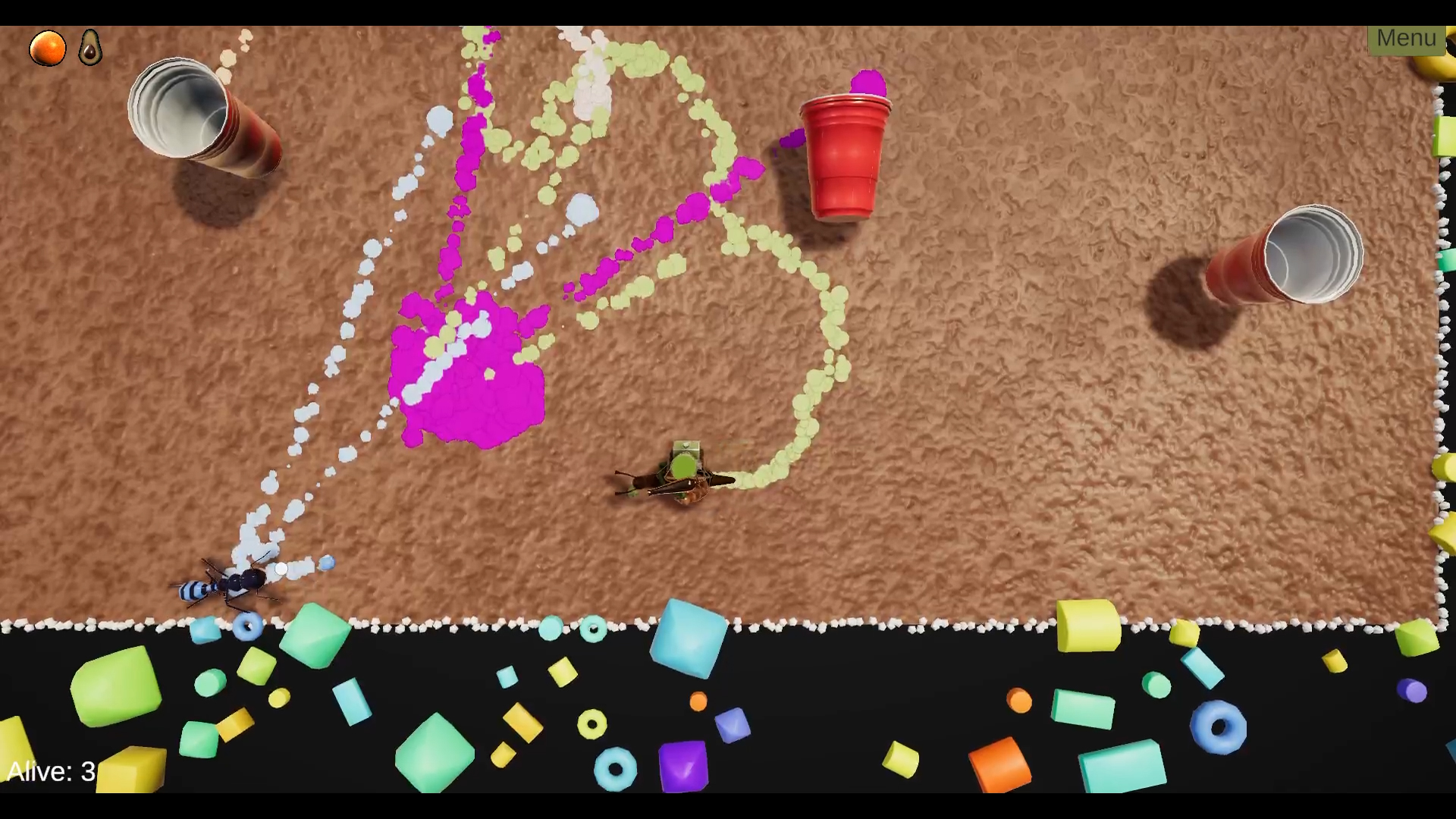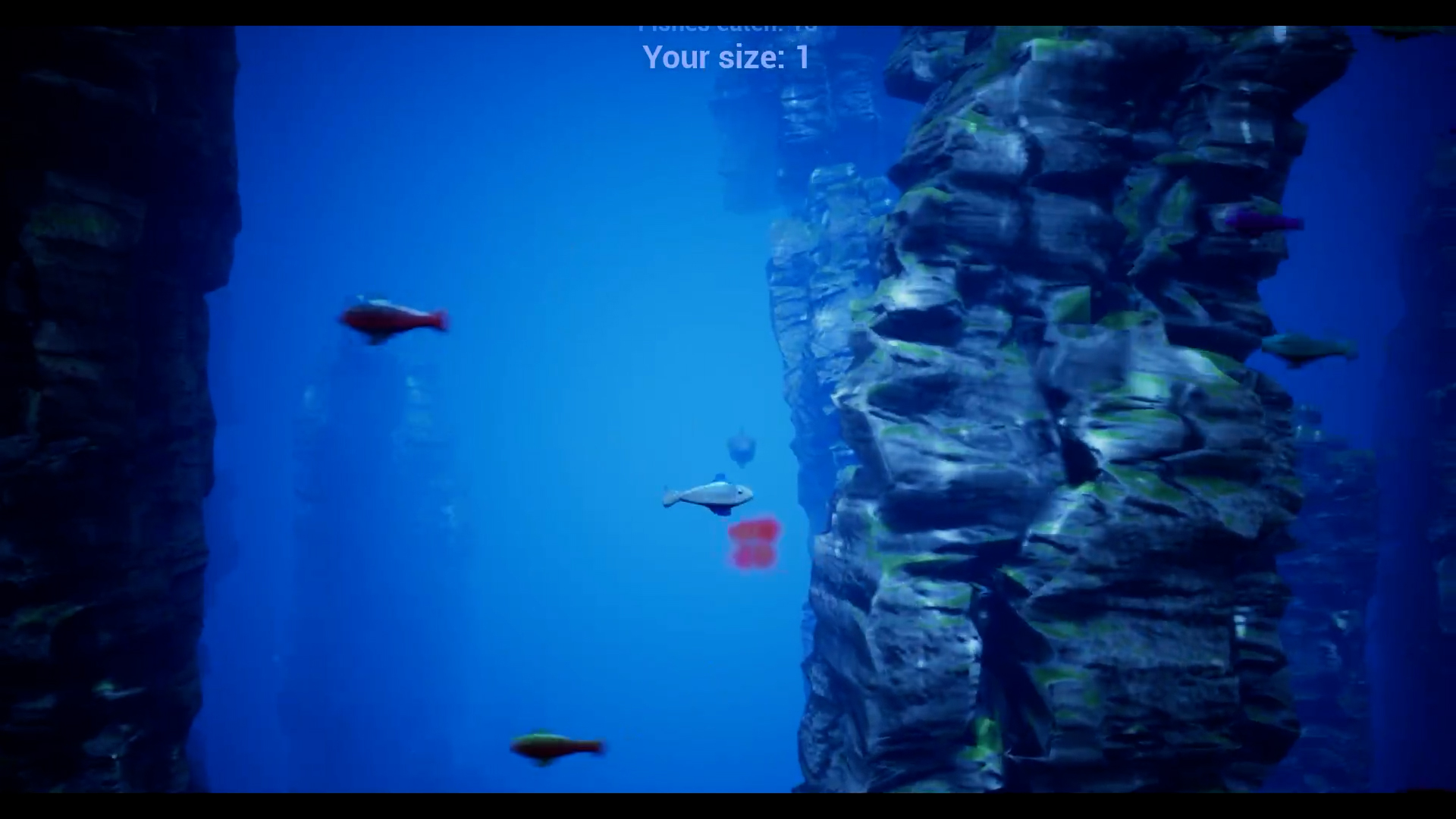 8th Place
EatFish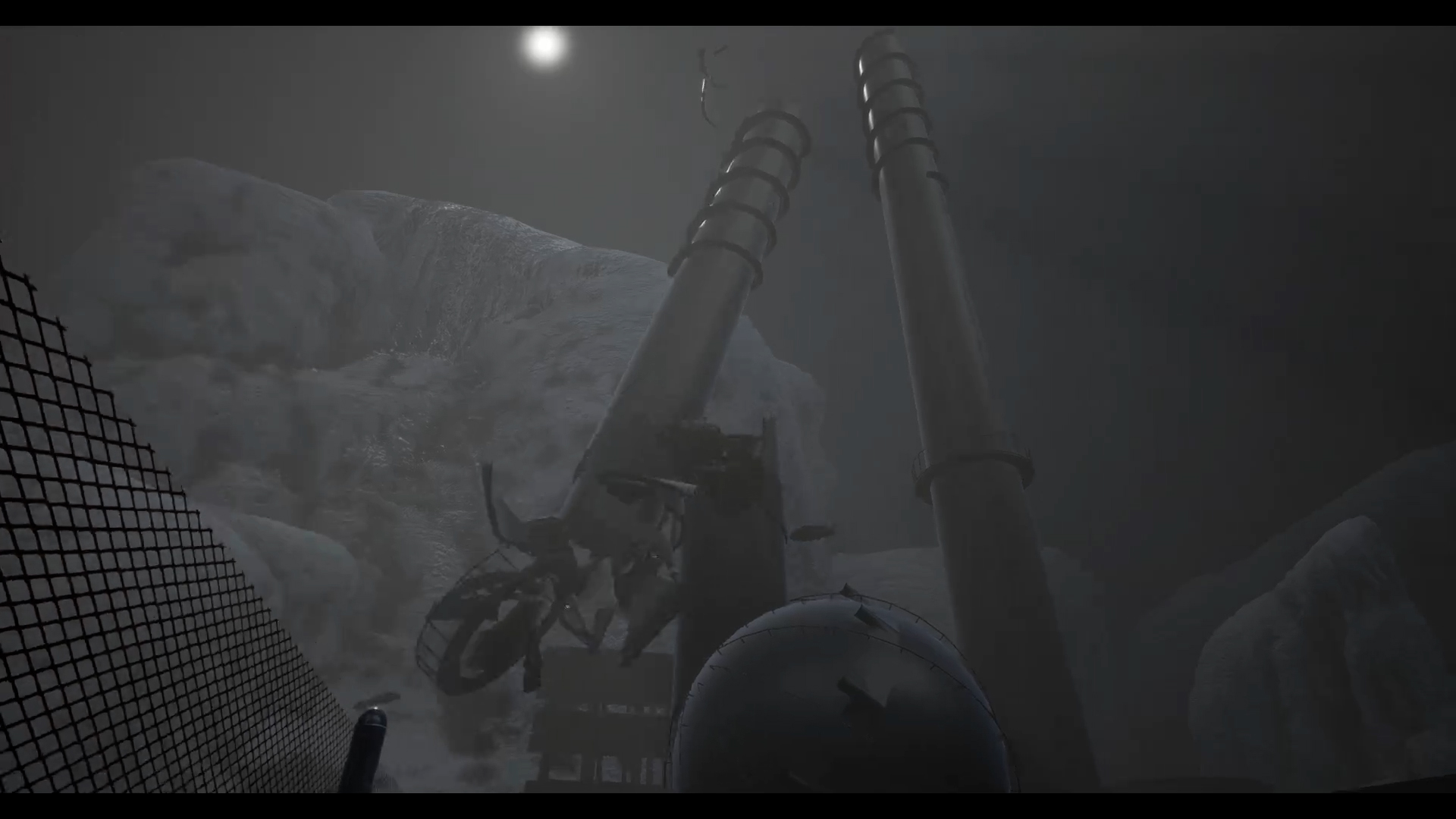 9th Place
Ecodefence: the demo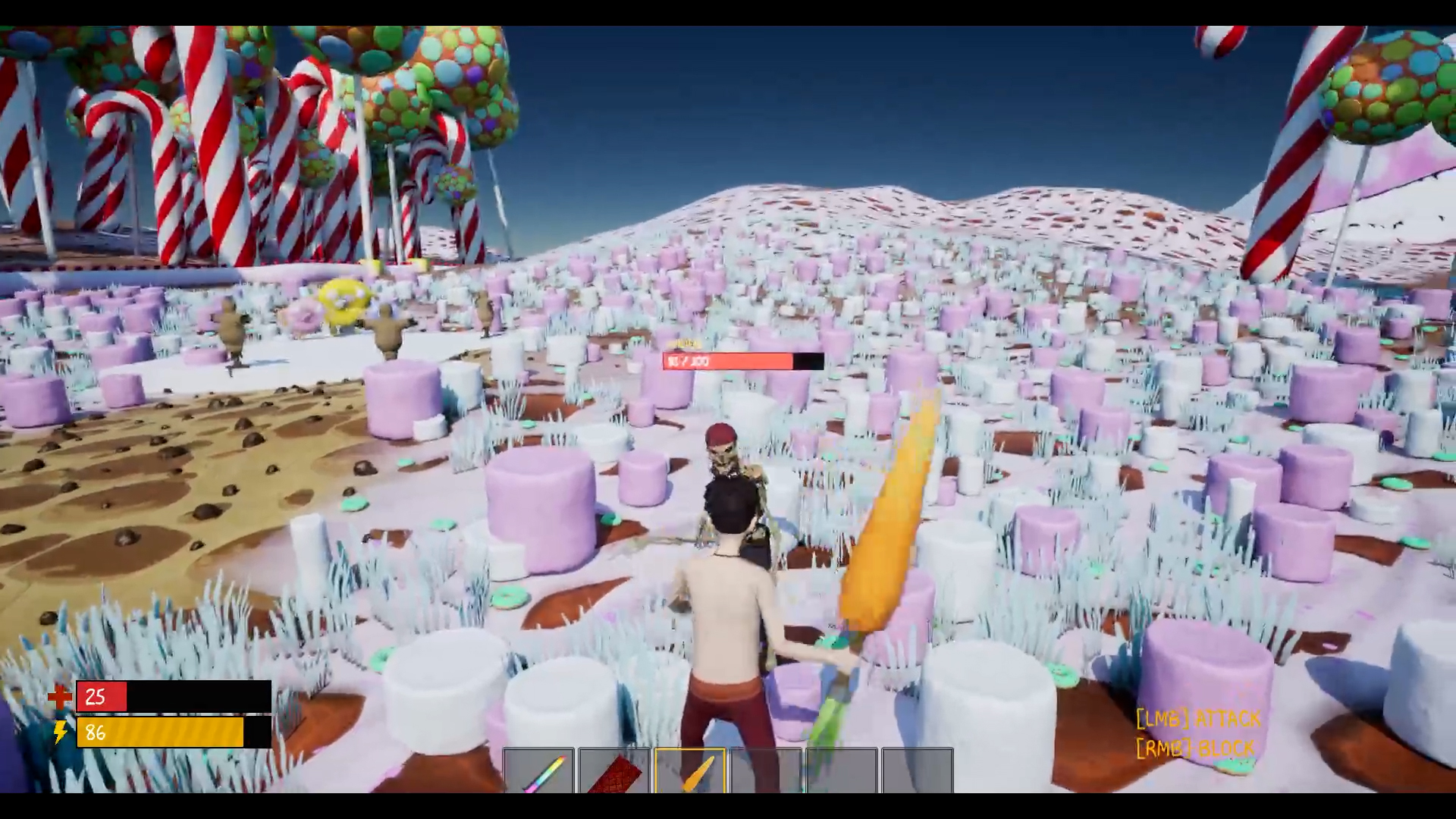 10th Place
Frooty Fight
Thanks to our Judges
Ben Mears | Community Manager | SideFX
Danicka Oglesby | Houdini Technical Artist | SideFX
Ariana Lotfi | CG Intern | SideFX
Alec Asperslag | Environment Art Intern | SideFX
Stephen Tucker | VFX/Tech Art/UX and Gameplay | Scavengers Studios
Lorenzo Pilia | Outreach Manager | Codecks
Mike Haggerty | Operations Manager | GameTextures.com
Gaetan Thibaut | Technical Artist / Business Manager | Get Up Games
Skye Russell | Community Coordinator | Unreal Engine, Epic Games
Johannes Richter | Head of VFX | Remedy Entertainment
Justin Dykhouse | Houdini Generalist | MAGNOPUS
Ali Ghadimi | Environment Artist | Naughty Dog
Joe "joemag" Magdalena | Game Designer | Niantic Inc.