SideFX is proud to announce
the Houdini Game Jam WINNERS!
SideFX recently held its 3nd annual game jam where participants had one week to use Houdini to build games based on the theme "Against All Odds". Participants game jammed from all over the world, either in teams or alone, to create a variety of fun and unique games. All of the games can be downloaded, and played for free on the Houdini Game Jam submissions page on Itch, information about how Houdini was used to make each game is available as well.
SUBMISSIONS ON ITCH
The game submissions were played by a panel of Houdini, 3D, and game dev professionals who rated the games based on the categories of art & animation, sounds & music, gameplay & fun factor, use of the theme, and use of Houdini. The ratings were calculated and the 1st, 2nd, and 3rd place winners were decided based on the overall scores.
FIRST PLACE
DICE GARDEN
By Constantin Liétard and Thomas Denis
In Dice Garden the player explores mysterious floating islands inhabited by strange dice-like slime creatures. Each slime species has its own power and the player must combine them to activate the obelisks and discover the world.
DOWNLOAD AND PLAY
From the developers, "We used Houdini to create every model used in the game basically: generating islands, vegetation, dice, and meshes for the VFXs."
BEHIND THE SCENES | 80 LEVEL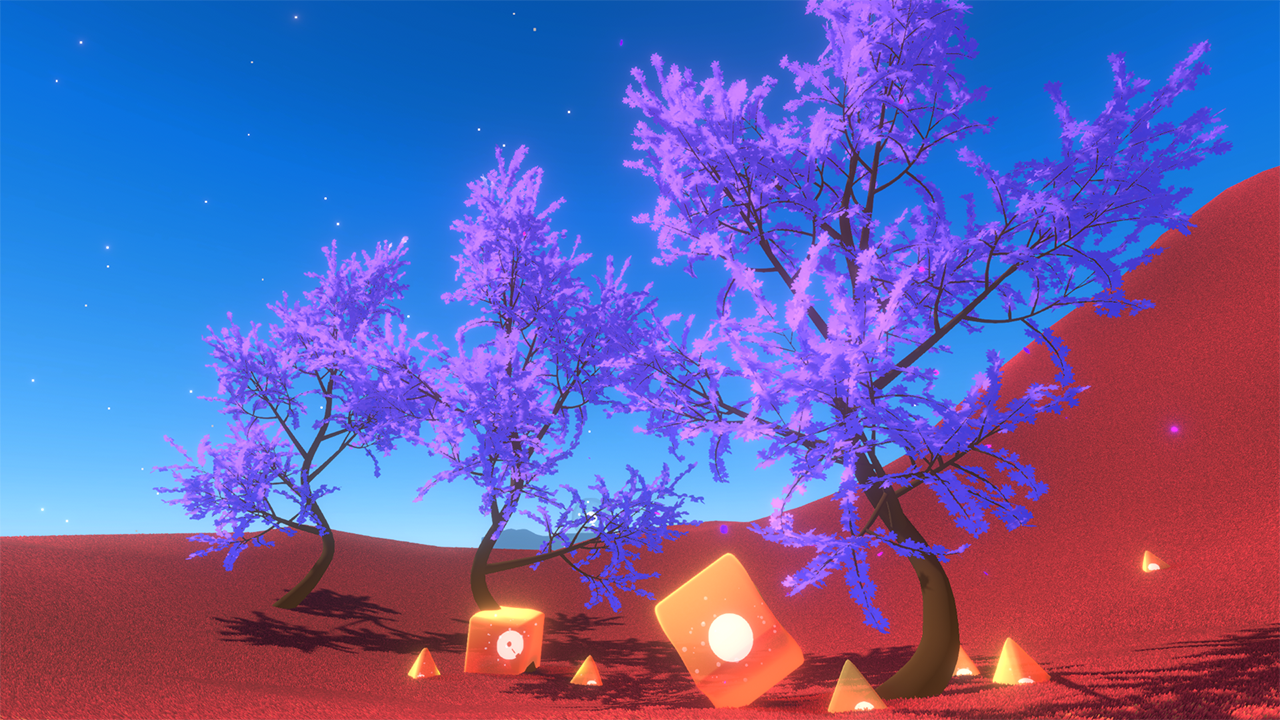 SECOND PLACE
UNSEWN
By Jacob Reynolds
In Unsewn the player controls a sackcloth character who must free it's friends from Limbo. Navigate platforms and unravel puzzles while also defeating the hostile machines who block the escape.
DOWNLOAD AND PLAY
From the developers, "As always, Houdini was used as a content creation powerhouse. The platforms were generated on the fly from simple block-out meshes, the walls of Limbo were drawn from curves (as were the hanging cables) and just about anything that wasn't a one-off hero asset was done in Houdini. By building out and refining the tools it was easy to put together the final areas of the game much faster than any other possible way.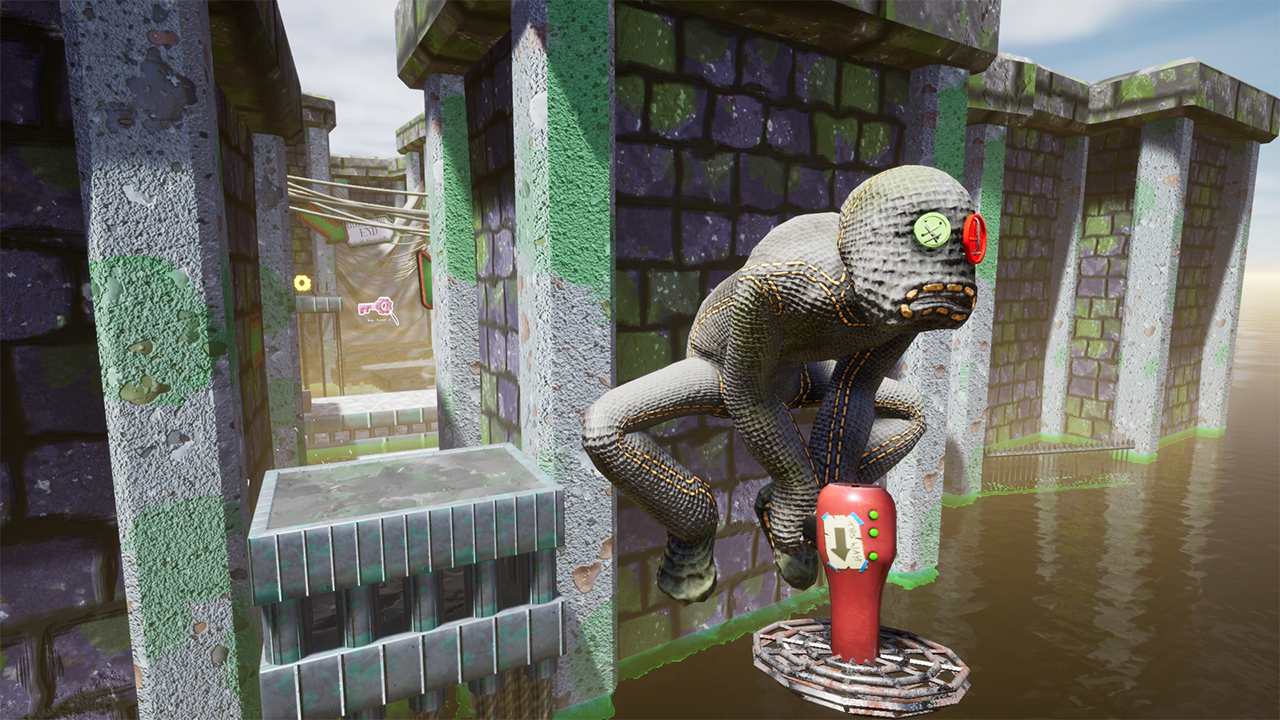 Houdini also helped in the game's FX as well. Multiple meshes were generated in Houdini and exported to be used in particle effects or as other visual elements.
A couple of meshes were built fully in Houdini and exported, like the jar at the end. Houdini's cloth sim was used to create all the blocking fabric "doors" you encounter. One item, the sharp needle you collect, was remeshed from a sculpt inside Houdini as well.
It still feels like cheating sometimes when I can build out a whole level with custom-looking meshes in a matter of seconds.."
BEHIND THE SCENES | 80 LEVEL
THIRD PLACE
CRYSTALSAMURAI
By Oliver Davies and Richard Hale
In CrystalSamurai the player adventures through an ethereal pool where they must dodge, reflect, and survive the enemies they encounter. There is an assortment of bosses to battle and a few surprises to discover as well.
DOWNLOAD AND PLAY
From the developer, "We used Houdini for level geometry generation, game models and workflow speed ups. 90% of the project was built within, or interfaced with Houdini. The major level geometry was generated from work I did here. Vectors created in cuttle.xyz were leveraged to build the level geometry."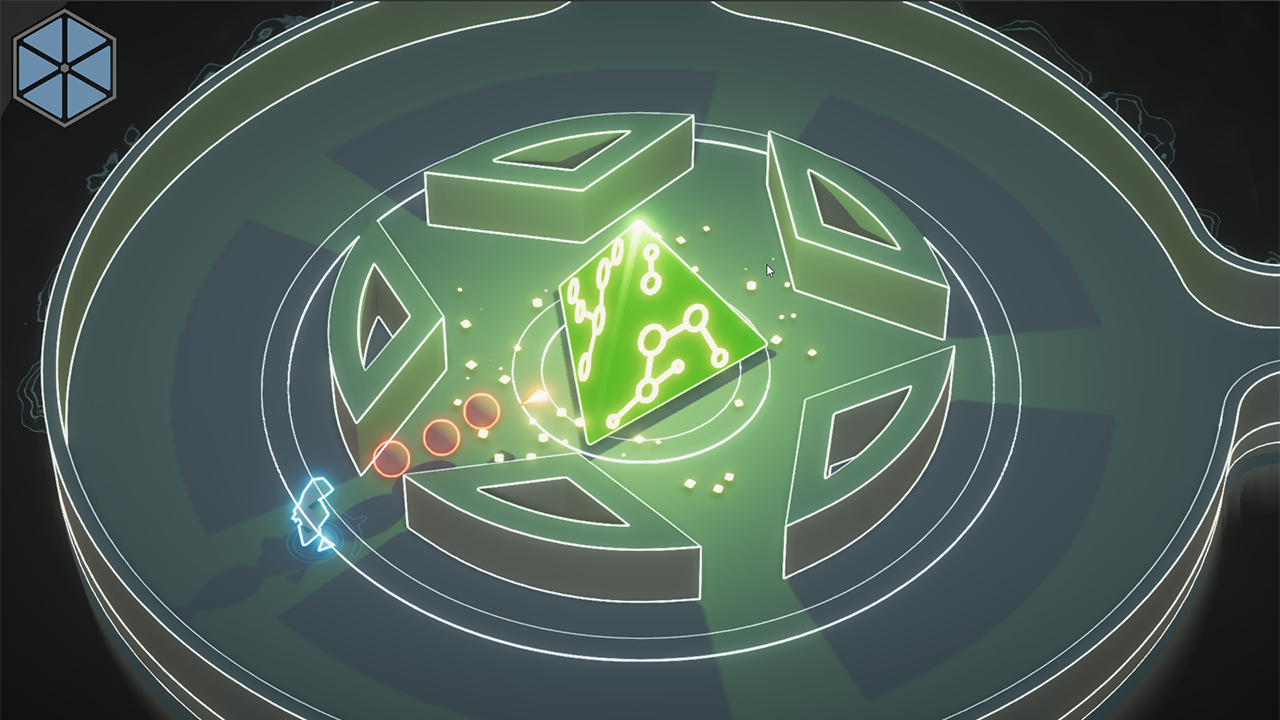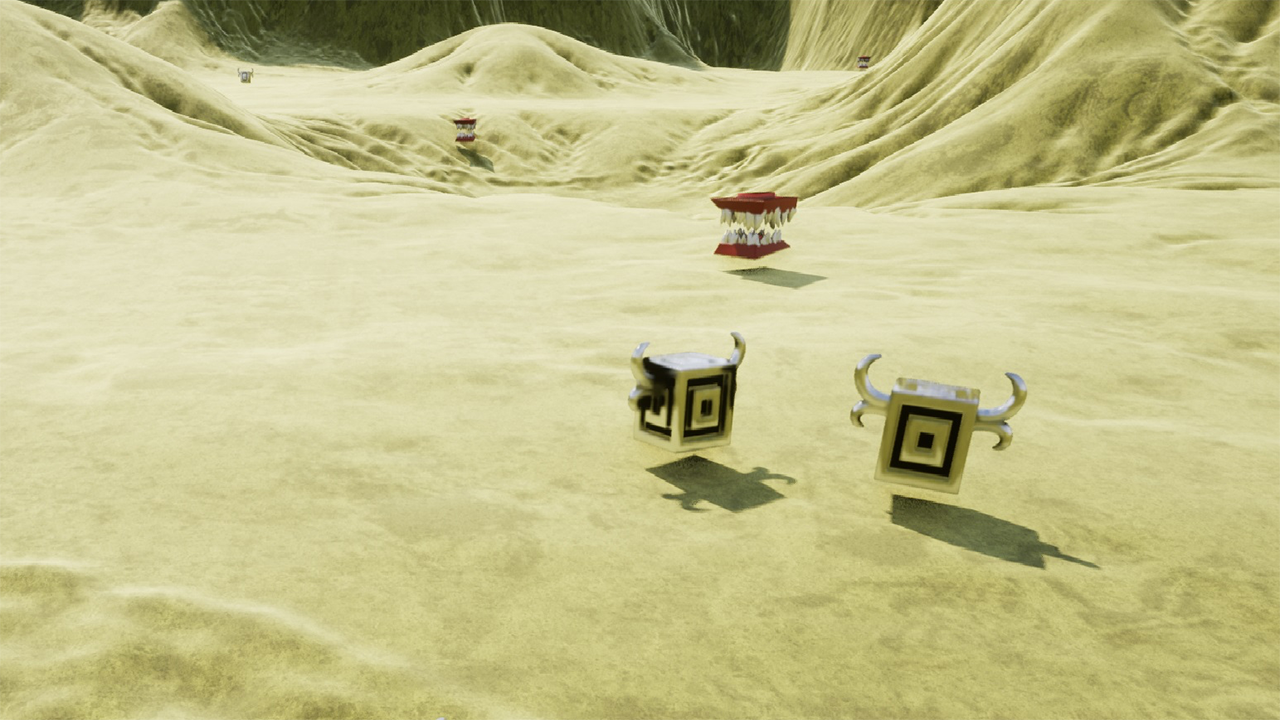 8th Place
Collector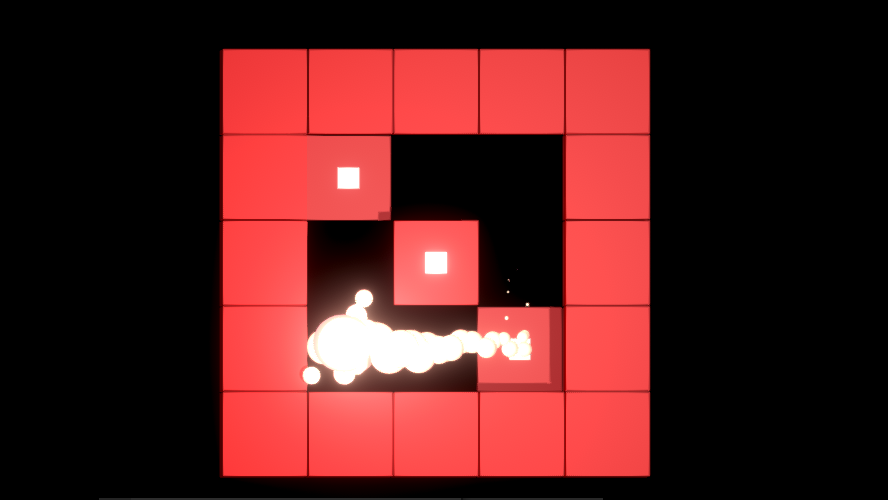 9th Place
Dice Dance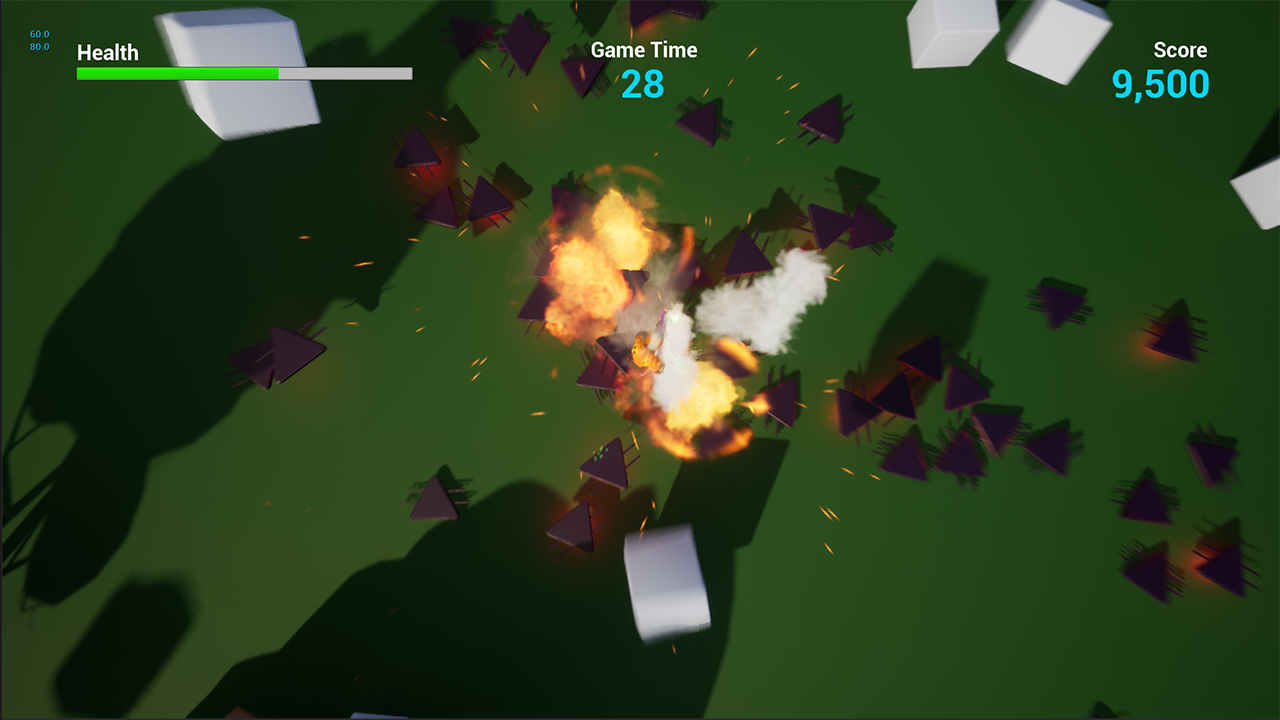 10th Place
Get off My Lawn
Congratulations and excellent work to everyone who participated in Houdini Game Jam 2022!
Thanks to our Judges
Ben Mears | Community Manager | SideFX
Michael Haggerty | Production Coordinator | GameTextures.com
Ali Ghadimi | Environment Artist | Naughty Dog
Lorenzo Pilia | Outreach Manager | Codecks
Dr. Jakin Vela | Executive Director | IGDA
Ivo van Roij | Technical Artist | Sony Interactive Entertainment
Skye Russell | Community Coordinator | Unreal Engine, Epic Games
Johannes Richter | Principle VFX Artist | Remedy Entertainment
Artur Szymanski | Art Director | Simteract
Aleksandra Pałosz | Producer | Simteract
Olli Mäntylä | Director | Game Development World Championship