SideFX
is looking forward to meeting you at FMX this year!
SideFX is bringing the Houdini HIVE to FMX on May 1 & 2 with presentations by both industry professionals and SideFX technical experts. Join us at the HIVE to discover how studios use Houdini's procedural software to create content for film, television, games, and more!
LOCATION:
Haus der Wirtschaft
Willi-Bleicher-Straße 19,
70174 Stuttgart,
Germany
MEET WITH SIDEFX:
Studios looking to meet with SideFX during FMX can make arrangements directly with your SideFX Account Executive or contact us at sales@sidefx.com.
HIVE PRESENTATION SCHEDULE:
WEDNESDAY
BERTHA-BENZ-SAAL
May 1
THURSDAY
MANNHEIM ROOM
May 2
Leveraging the power of Houdini for The Chemical Brothers "Free Yourself"
Kate Gabriel & Suraj Harrington-Odedra | The Mill
Virgin - Depart The Everyday
Simon French | ETC
A story about Yarn, X-Rays & The Beatles
Moritz Schwind | Entagma
Curated Motion Design with Houdini.
Simon Holmedal | Panoply
Taming the Elements | A look into the FX of "Hellboy"
Angel Ivanov & Alexander Dimov | Worldwide FX Studio | Red Ring Entertainment
#FREELANCETHUGLIFE
Tim van Helsdingen
Renderman for Houdini
Sarah Forcier | Pixar Animation Studios
Jeff's Top Five Features of Houdini 17.5
Jeff Wagner | SideFX
Creatures in Houdini
Ahmed Gharraph | Framestore
Vellum in Production: Cloth, Skin and Hair for Hellboy
Andreas Giesen | RISE
Evolving Destruction Workflows
Keith Kamholz | DNEG
WEDNESDAY MAY 1 | BERTHA-BENZ-SAAL
9:30 AM
Leveraging the power of Houdini for The Chemical Brothers - "Free Yourself" | Kate Gabriel & Suraj Harrington-Odedra
Join us for a walk through of how we created this music video and also how we utilised Houdini to rapidly deliver shots in a very tight turnaround.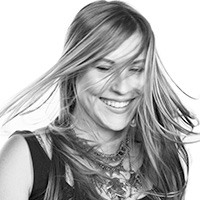 Kate Gabriel | The Mill
Kate Gabriel is a highly experienced VFX artist, having worked on some of The Mill's most challenging and high-profile projects - including the award-nominated Nike 'Awaken The Phantom' and The Chemical Brothers 'Free Yourself' directed by dom&nic, as well as Three 'Free Your Puggerfly'. Her creative highlights also include Formula E 'Battle Scars' directed by Russell Tickner at Mill+ and Guinness 'Discover Extraordinary Flavour'. Kate has also been a Chair of the London ACM SIGGRAPH for the past 4 years.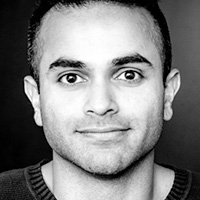 Suraj Harrington-Odedra | The Mill
Suraj "Sid" Harrington-Odedra joined The Mill in 2006, and is a currently a Visual Effects Supervisor in the London studio. Most recently Sid led a music video for The Chemical Brothers called 'Free Yourself', as well as their prior multi-award winning "Wide Open". He has also worked on a range of high profile commercials including BBC's pan-channel broadcast of 'God Only Knows', bringing together 27 world-renowned artists for an extra-ordinary re-working of The Beach Boys classic song. Other 3D credits include working on the Activision; Call of Duty 'Ghosts' in-game cinematic sequence, Sky's "Liquid Viewing" which involved a plethora of complex liquid simulations in photorealistic environments, Virgin Media's "Delivering Awesome" and the multi award winning Nike 'The Next Level' commercial directed by Guy Ritchie.
THURSDAY MAY 2 | MANNHEIM ROOM
10:00 AM | Virgin - Depart The Everyday | Simon French
What do you do when you need to shoot a plane taking off in a storm and then flying through beautiful fluffy clouds at golden hour, but you don't have a plane, a helicopter, a runway, or control of the weather? We take you through from concept and previs to final shots.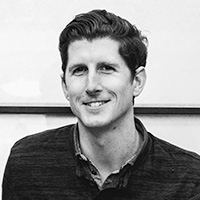 Simon French | ETC
Simon is Head of CG at Electric Theatre Collective. Previously Head of CG / Creative Director at Framestore, Simon established his career in VFX working closely with highly regarded commercial directing duo Dom and Nic on projects such as the multi-award winning Chemical Brother's 'The Salmon Dance' and Shelter's 'House of Cards' campaign which went on to achieve meteoric success and become one of the most awarded commercial spots of the year.

Simon has a wealth of knowledge and experience as a VFX supervisor and CG lead with over 14 years experience. Simon was VFX supervisor and led the digital re-creation of Audrey Hepburn on the technically challenging 'Galaxy Chauffeur', which broke new ground for digital humans in the commercials world. Simon has worked closely with renowned director Danny Kleinman on many more projects including: James Bond 'Spectre' title sequence, Audi 'Leap of Faith', and most recently creating a photoreal lion head for the 2017 Mercedes S-Class commercial which received 2 VES nominations. In addition to Simon's creative eye, he also brings with him a comprehensive technical skill set, building bespoke tools and pipelines that can be put in place to tackle the most complex of projects.

Electric Theatre is an award-winning collective comprised of a super-talented, diverse bunch of artists, makers and innovators. We're obsessed with producing the most creative, visionary and quality work in the industry. In 7 years we've grown from 4 people to having studios in London, LA and Bristol. Electric is home to the best talent in the business, across all visual creativity disciplines; CGI, 2D, animation and colour grading. Since setting up shop in 2011, Electric has established itself as one of the world's foremost VFX companies garnering accolades globally.
10:30 AM | A story about Yarn, X-Rays & The Beatles | Moritz Schwind
What's the connection between strings, the fab four and X-Rays? Is it worth a Nobel Prize? Why would a Houdini TD care? When coming up with intricate effects, research can be key. But how do you stay sane while reading through scientific papers? In this presentation Moritz Schwind is going to take you down the rabbit hole filled with anecdotes from Physics, Medicine and Pop Music that he discovered when figuring out how to build one particular Houdini setup.

Moritz Schwind | Entagma
Moritz Schwind still thinks "Space: 1999" is the coolest thing that ever happened on German TV. Be it pixels, hardware, code or cameras – if it's interesting, Moritz is gonna take it apart. And sometimes even reassemble it. In his spare time he likes to dabble with code and create generative artwork. He claims his early exposure to QBasic is no help at all when working in Houdini, Cinema 4D, Processing or Arduino. But it might have been what started his fascination for the boundaries of code and art. When not wreaking havoc to any intriguing devices around him, he works as a Technical Director.
11:00 AM | Curated Motion Design with Houdini | Simon Holmedal
Bringing the power of houdini to the world of motion design through curated procedural systems.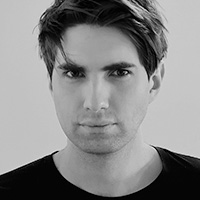 Simon Holmedal | Panoply
Simon Holmedal
is a Partner and Director at Panoply. Over the last few years he has worked on countless ambitious projects crossing and merging the borders of design and visual effects. He's also a global leader in VFX led motion design, speaking at international conferences such as OFFF, UsByNight, Playgrounds and FMX about his exceptional love of anything procedural.
12:00 PM | Taming the elements - a look into the FX of "Hellboy" | Angel Ivanov & Alexander Dimov
Angel and Alex will do an overview of the FX work in "Hellboy" and focus on one of the key effects involving a supernatural portal to another dimension. Prepare to face all of nature's elements and then some more.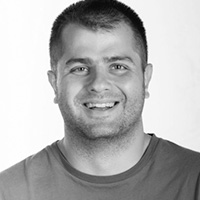 Angel Ivanov | Worldwide FX
Angel Ivanov | CG Supervisor - Angel Ivanov has been part of the Worldwide FX team for more than 12 years and three years ago he became the studio's CG Supervisor. Before that, he led the Lighting and lookdev department and has also worked on RND/Pipeline development.With a solid background in VFX, and with hobbies in visual arts, such as photography, drawing, and painting, Angel is known for his ability to express his creative ideas effortlessly using advanced technical tools.What especially interests Angel in the work on creating VFX is the lighting and rendering process. And this is no accident because he likes to work with light in all of its forms - natural, artificial, virtual. He enjoys "painting" with light, observing its characteristics and studying its behavior. Angel says himself that "light is essential to creating an image, be it a picture, a photo, or a CG render." That is why he is so excited about rendering and manipulating light in order to achieve a level of realism that is indistinguishable from reality.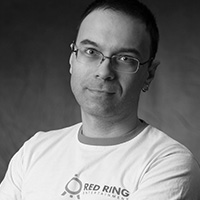 Alexander Dimov | Red Ring
Alexander Dimov | VFX TD - Creating breaking destruction or beautiful imagery isn't just a nine-to-five job for Alex – he loves what he does. He uses his artistic talents combined with his deep and ever-growing knowledge of cutting edge technology to deliver high quality and unique natural phenomena effects such as smoke, fire, clouds, water, steam and explosions using Maya and Houdini as his main weapon of choice. Most importantly, being passionate is the driving force for him to be a better learner, problem solver and to try to be as much as a creative person as much as possible.
1:00 PM | #FREELANCETHUGLIFE | Tim van Helsdingen
Houdini use is getting more and more prominent within both bigger and smaller studios. As a freelancer I work for a lot of different studios. Both on-site and remote. It's interesting to see the increased use, but also the different integration of the software in the pipeline (or lack thereof). Will talk a bit about that, show some interesting projects I worked on, talk about managing stress & avoiding burnout, how I got into doing freelance Houdini work ...and some additional rambling.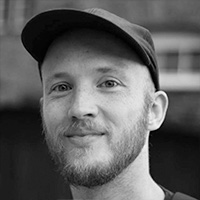 Tim van Helsdingen
Tim van Helsdingen is a freelance Houdini artist with a passion for all things CG. Mainly focused on the FX part of things, but he also loves lighting and shading. Apart from working for a wide range of clients, he also tries to make time for personal projects to push his skill and get to do stuff he'd never be able to do for work. With personal work he loves trying to take ordinary stuff and try to make it into CG with all the imperfections it has have in real life. Some may call it pointless, he call it FUN. Apart from that, he loves helping other people learn Houdini by putting out regular tutorials or fun experiment.
1:30 PM | Renderman for Houdini | Sarah Forcier
Learn about Pixar's brand new RenderMan for Houdini plugin, completely rewritten to support the latest interactive workflows in RenderMan. Sarah Forcier will demonstrate RenderMan's greatly improved integration with Houdini, including interactive modeling, shading, and lighting. Sarah will also highlight features like seamless support for Houdini's geometric attributes, and the addition of Pixar's powerful Preset Browser. Come check out this great new release, and you'll get a RenderMan Limited Enamel Pin for FMX 2019!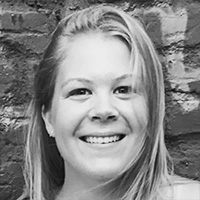 Sarah Forcier | Pixar Animation Studios
Sarah Forcier joined Pixar Animation Studios last year as the lead developer for the new RenderMan for Houdini plugin, which is a complete rewrite supporting the latest features of RenderMan, including fast interactive workflows. Prior to Pixar, Sarah studied at Cornell University and the University of Pennsylvania. Sarah's favorite Toy Story characters are Peatey, Peatrice, and Peanelope.
2:00 PM | Top Five Features in Houdini 17.5 | Jeff Wagner
Houdini 17.5 is out and has some nice new features to help TDs and TAs do their day to day work. There will be an exploration of new and modified SOPs and other node types, UI improvements, VEX and scripting updates, and of course PilotPDG and TOPs are bound to be on the list. All the features will be related to production needs so you can take advantage of these features in your work and tools.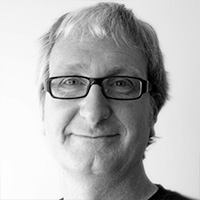 Jeff Wagner | SideFX
Jeff "Old School" Wagner has been a part of the SideFX Software support team from the early days of PRISMS leading up to today's Houdini. Over the years he has accumulated a vast wealth of knowledge and insight and is regarded by many as a true Houdini Guru. If you've encountered him online or watched one of the tutorials then now is the opportunity to meet him in person.
3:00 PM | Creatures in Houdini | Ahmed Gharraph
What does it take to create photo-realistic furry creatures? We will try to answer that question by looking back at some of the recent creatures that have come through Framestore IA, and exploring the various grooming techniques we have developed in our department.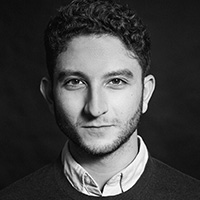 Ahmed Gharraph | Framestore
Ahmed Gharraph returned to Framestore as Joint Head of CG in 2017, after a brief absence working on Star Wars: The Last Jedi and Ready Player One as Lead FX artist at ILM. Ahmed's Framestore credit list includes major advertising hits such as McDonald's 'Reindeer Ready', Sainsbury's 'Mog's Christmas Calamity' and Shell V-Power 'Shapeshifter'. After gaining a BSc in 3D Computer Animation at University, Ahmed moved straight into the CG department at MPC, in 2007. He built up his skills as part of the commercials team, helping to win numerous accolades, including VES Awards for the iconic Cadbury 'Spots v. Stripes' campaign. In 2011 he made his move into film, working at Double Negative on several high profile projects including Captain America, Skyfall, Godzilla and Thor: The Dark World.
4:00 PM | Vellum in Production: Cloth, Skin and Hair for Hellboy | Andreas Giesen
This presentation will take you behind the scenes of the creation of slimy creatures, burning jackets and chopped off heads for Hellboy - using the Vellum solver from the beginning on.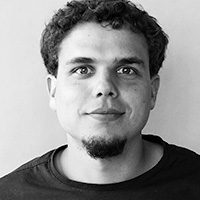 Andreas Giesen | RISE
Andreas Giesen works as CG/FX Supervisor at RISE | Visual Effects Studios with his latest work being Hellboy (obviously). He is considered one of RISE's swiss army knives who can take a shot, no matter how complex, from concept, through blocking, lighting, shading and rendering to final. However his focus are of course FX simulations - no matter if it's fluids, crowds, rigid body sims or pipeline tools that help facilitate standard tasks for other artists. His previous work includes the complex crowd simulations for Babylon Berlin and FX Supervision for Captain America: Civil War.
5:00 PM | Evolving Destruction Workflows | Keith Kamholz
Houdini 17/17.5 include a number of excellent updates/additions to destruction workflows. In this presentation, Keith will discuss how his preferred destruction workflow has evolved with these new features. He'll also compare bespoke techniques to built-in solutions & use the example scene from his recently revamped CGMA 'Mastering Destruction in Houdini' class to demonstrate some of these techniques.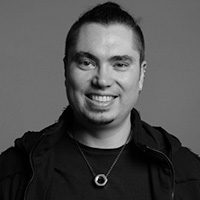 Keith Kamholz | DNEG
Keith Kamholz is a Lead FX Technical Director at DNEG, and he has previously worked at Industrial Light & Magic, Blue Sky Studios, Tippett Studio, and Framestore NY. He also teaches a Destruction FX class online for CGMA. He's worked on ~20 feature films, with credit highlights including Pacific Rim: Uprising, Venom, Transformers: Age of Extinction, Captain America: The Winter Soldier, & Ice Age: Continental Drift. Keith has also presented some of his destruction techniques at SIGGRAPH 2018, courtesy of SideFX. He earned a dual-major B.A. in Computer Science & Media Study at SUNY Buffalo, and an M.S. in Digital Imaging and Design at NYU's CADA.
---