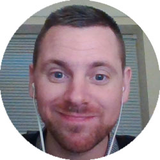 Ad Morris
AdMorris
About Me
---
Lead Animator at RenderKick - Technical Animation Services
:Bump: This looks really cool! It would be a great alternative to rendering animations in Unreal Engine or Blender Eevee, especially if we could get similar results with just laying down a ROP in H. A real time engine is one of the only things missing from Houdini and this is potentially as close to that as we can get. I'm wondering though if this supports lights setup in Houdini? Or is it limited to HDRI based lighting only in its current version?
OK thank you for clarifying.
I'm following along with the shader masterclass in Houdini Indie
https://www.sidefx.com/tutorials/houdini-16-masterclass-custom-shading/
[
www.sidefx.com
] and it looks like Open GL shader tagging is disabled in the indie version.
I'm a houdini noob but I can't see the sense in this. Can anyone confirm if the feature is available in Houdini Indie or not?
Note the greyed out values and "Indie" text in the bottom right hand corner.
Thanks