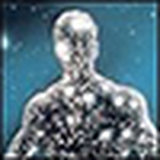 Ruslan Mansurov
Lokk1
About Me
Expertise
Technical Director
Location
Russian Federation
---
Creature TD| Technical Artist
Ziva looks way better, than houdini FEM in muscle system(saying this with tears in my eyes). I try to setup horse muscle system for about half a year. Other guy setup Ziva muscles for about 2 weeks(!) and all the muscles(75) solves faster then one houdini muscle.
Is it some magic in Ziva solver?
Seems I will stop my research and muscles setup in houdini, cause for now muscle system is not suitable for realistic creatures setup in reasonable amount of time.
Rod TD
My hope is H17 brings an comparable/faster FEM solver, because Houdini is much, much more flexible.

This is my hopes too.
mbbuckley
Very nice! Having the same issue. How did you rebuild the muscle asset and would this work for frankenmuscle too?
Thanks!
Sorry for late reply.
It is hard to explain in two words. I rebuild many things including python code. I made changes in Franken muscle asset too. And it is work well. May be will record some breakdown of this.
Solved.
Rebuild muscle asset with possibility to pin handles to external objects. It's in w.i.p. state for now. Spend one day for it.