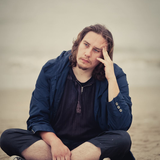 Njordy Jovanovich
Njordy
About Me
Location
Russian Federation
BrianHanke
How can you go wrong with "Building and Tearing a Flesh Portal"?! :P
Maybe. I haven't checked. But… THERE IS NO DIABLO AFTER DIABLO II.
LukeP
Looks like nothing from SideFx for Siggraph
Houdini HIVE SIGGRAPH 2021
[
www.sidefx.com
]
But nothing about H19, and I'd say aside of the one named "
Worldbuilding with USD
" and "
SideFXLabs 2021 | New and Improved Workflows for Artists
" it's the most boring and uninteresting selection of classes. :/ Sorry. I'm bitter and spoiled.
jandress
Does this work with the Python3 builds of Houdini?
Would also love to know.
____
@animatrix_, can you explain the difference and benefits of patron over gumroad for all of your tools? AFAIK all of your tools are available on Patreon, including this. And it's a monthly subscription with will grant you access to everything until the payment continues. Got it. What about Gumroad? You have this GUI-workflow (two separate releases BTW), and All SOP HDAs? Are those getting updates? If I buy this thingie and the HDA bundles, am I set for the future, or I will be locked for Houdini 18.5 versions?