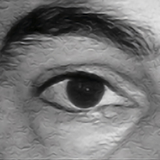 Lionel Alvergnas
ShkYo30
About Me
---
Freelance - 3D animations & images creation - Motion Design
CYTE
Hey ShkYo30,

I would go with kinefx. It is way more in line with the Houdini mindset. Granted some things might be a bit harder to understand but they will be improved further on. So you invest in the future. The traditional bones on the other hand are legacy and won't get any updates.

Cheers
CYTE
Thanks for your feedback about this domain ! I begin to think the same thing because KineFX is better at every update and it seems to be the future for complex rigging...
Nobody has an opinion about that??
Hi everybody!
I'm mainly using Houdini to create some explosions, smoke, fire, particles and so on, effects.
But I want to create some mechanical animations like these:
Industrial robot arm
[
www.youtube.com
]
Industrial piston
[
www.youtube.com
]
or
Industrial mechanisms
[
www.youtube.com
]
What's the better way to do that with Houdini, working with all the KineFX system, or "simply" use the movements constraints system??
Thanks in advance for your answers!