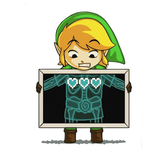 Peter Thomas
Thomas4D
mattw
@TobiasSteiner This is a known issue which should not prevent you from logging in and using hkey as desired.
Can you give a bit more information Matt on how to do that and get it working please
I have a clean windows 10 and first app I have installed in Houdini 18.5.63 and 17.5.425 (project-related) and I get the same error message
I have tried the Side effects as my license server option as well and no luck ?
what is hkey ? how do I use it to get houdini working ?
all I get now is both versions of houdini as both send me to the license app and it's all green ticks and happy there but houdini still doesn't start
OK found a fix Press D to get Display options up then press "revert to default" at the bottom
Help
if I open a new scene the handles are showing

BUT In my current scene ( must of hit a short cut or something )
No handles show up for any object, camera, new object nothing ??

please help tried manual found nothing ?