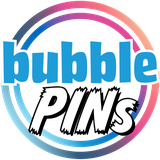 BubblePin S
bubblepins
About Me
Transitioning from a coder to a 3D artist. Houdini was the best option for me after I explored a different number of 3D software applications. I love the procedural workflow in Houdini and how easily accessible the attributes of the geometry are available to the user. This makes it a lot easier t... more
Transitioning from a coder to a 3D artist. Houdini was the best option for me after I explored a different number of 3D software applications. I love the procedural workflow in Houdini and how easily accessible the attributes of the geometry are available to the user. This makes it a lot easier to focus on creating a good render and less time wasted on trying to figure out how to access certain geometry points or edges. less
Thank you SideFX! The steam app for Houdini now has the Daily Build 19.5.748 running which has support for the Houdini Engine for UE 5.3!! Thank you!
Hi,
I'm trying to put together a small project with friends, but I hit an issue because we want to use some of the neat features in UE 5.3, but I bought Houdini on Steam and the daily builds on Steam aren't really daily, it only goes up to 19.5.716, but I need 19.5.737 or above to get compatibility with the Houdini Engine for UE 5.3.

It would help a lot if someone could slap one of the more recent daily builds 19.5.737 or above on Houdini Steam?
PDGs 4 NFTs
April 28, 2022, 12:18 a.m.
I'll check it out, I have been wanting to do a tutorial on PDG's, maybe I can find some interesting API's online to feed into Houdini for some fun.