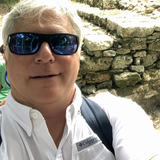 Christopher Rahaim
cpr3danim
Thank You SideFX for doing this challenge! It was a bunch of fun and helped me explore even more of Houdini. Some of the work here was literally amazing so many talented folks.
Speeding around a path - a couple of frames….
A Couple Of Frames For The Glass Bullet Shatter…Slo-Mo.