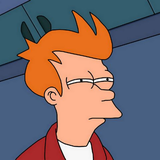 Robert Vinluan
rvinluan
RT_SD
Bump. Similar issue here. Can't install HQueue on OSX 12.6.1

Error while finalizing install of HQueue Client: /Library/HQClient/Frameworks/Python.framework/Versions/2.7/bin/python -m compileall -q -f /Library/HQClient/Frameworks/Python.framework/Versions/2.7/lib/python2.7/site-packages returned 34304.
dyld: Symbol not found: (_Py_Initialize)
Referenced from: '/Library/HQClient/Frameworks/Python.framework/Versions/2.7/bin/python2.7'
Expected in: '/Library/HQClient/Frameworks/Python.framework/Versions/2.7/bin/python2.7'
Hello,
The latest HQueue version can only be installed via the "old" Houdini installers. Please download the Houdini 19.5 installer from the SideFX download page in order to install HQueue.
Instructions for how to install the latest HQueue version can be found here:
https://www.sidefx.com/docs/houdini/hqueue/gettingstarted.html
[
www.sidefx.com
]
The plan is to add HQueue installation support back to the launcher. It looks like the launcher currently tries to install an old (python 2.7) version of HQueue that is incompatible on modern macOS versions.
Cheers,
Rob
Hello,

This was a problem with the pycrypto package shipped with Houdini on Windows. A fix was pushed into Houdini 19.5.409. If you haven't already, please give the latest daily build a try.

Cheers,
Rob
jason_iversen
Hi @Rob,

After trying the fix for several weeks, artists can't abide the flicker, and are back to being unable to resize the window. Is there any chance of your proper fix making it into 19.5? Another half a year or more of this is quite uncomfortable for us.

Thanks!
Jason
Hi Jason,
I'll talk with our UI/UX team to see what can be done. The proper fix requires some architectural changes that I'm not sure can be backported safely enough to H19.5. But we'll look into it.
Hopefully though, one of the workarounds posted by SWest or ajz3d can help in the meantime.
Cheers,
Rob