Learn
Coffee Cup Project | Part 01
COFFEE CUP PROJECT | PART 01
Aug. 18, 2020
---
Houdini Practice Hour - Coffee Cup Project (Part 01)

This tutorial series "Houdini Practice Hour" is meant for newbies in Houdini FX, who want to learn the basic tasks of modeling, uvs, shading, lighting and rendering on a project base in Houdini FX. I will explain you step by step the workflows and tools, so you can follow along and then experiment to deepen your knowledge. Learning means "getting your hands dirty". This series doesn't give you the most effective, elegant or the "only right way", it's concepted to give you a solid learning experience. If you are searching for a complete introduction into the fundamentals of Houdini FX, you can take a look here: 
pixeltrain - Houdini FX Fundamentals - Fast Forward
Helge Maus is a Senior VFX Trainer | Houdini FX Generalist | NUKE Compositor . He teaches 3D- & VFX Applications for 20 years. His focus lies on VFX, but he also works with many studios and agencies from different visualization areas.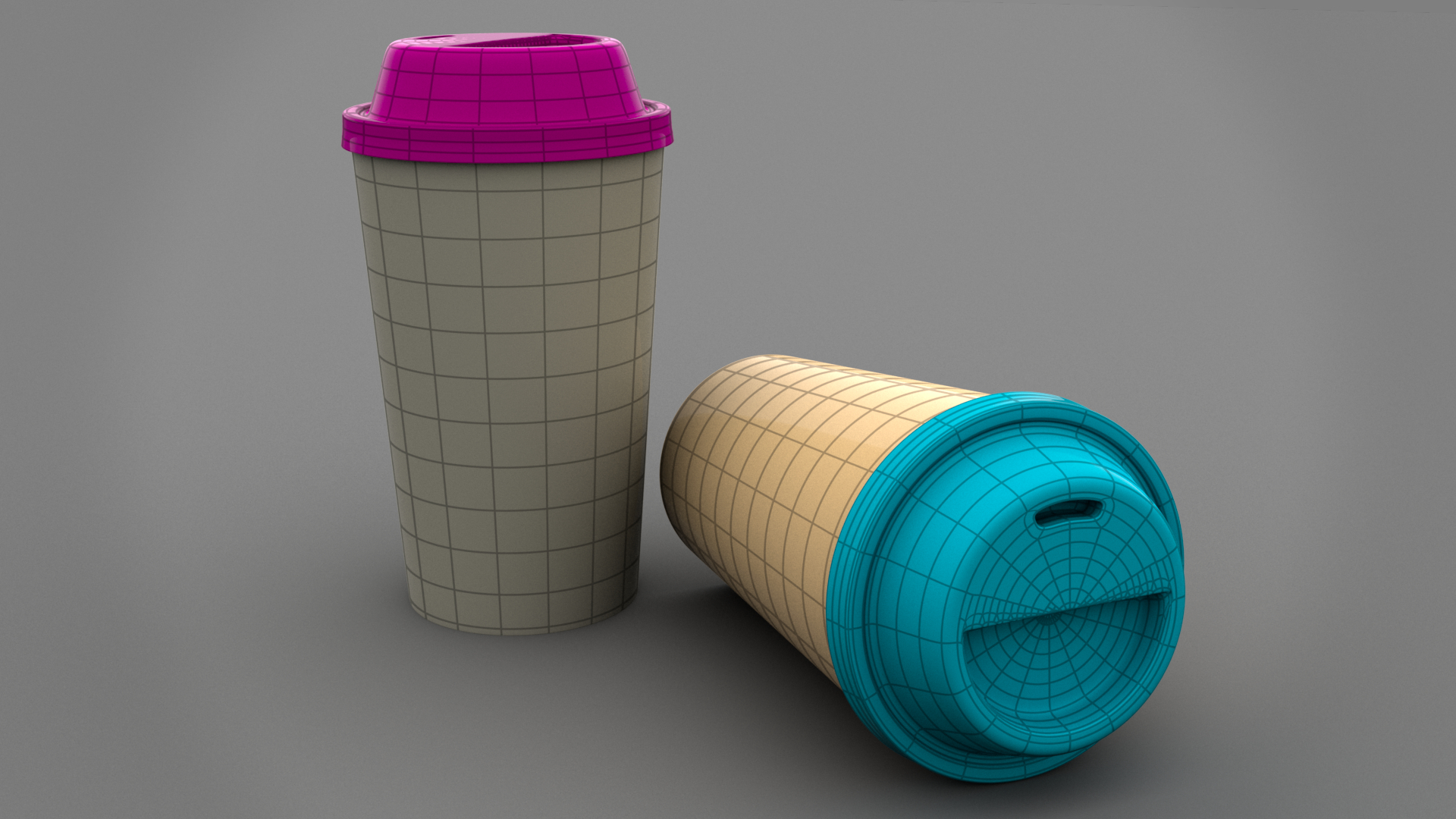 In this "Houdini FX Practice Hour" you will learn a procedural approach of Polygon Modeling inside of Houdini. It builds on the techniques we have talked about in the last two Houdini Practice Hour Projects "Banana" and "Toothbrush". You find both on my YouTube channel.
For people coming from other 3D applications, you will find a whole bunch of important Houdini FX concepts in it, like selection, groups, automatically generated groups, uvs and channel expressions with HScript. Everything step-by-step, so that you can build your own scene.

Here you find the complete YouTube playlist for this project:
CoffeeCup - 01_01 Houdini Project Setup & References in PureRef
CoffeeCup - 01_02 Selections & Groups for Polygon Modeling in Houdini FX
CoffeeCup - 01_03 Procedural Modeling with Channel Expressions in Houdini FX
CoffeeCup - 01_04 Using Booleans for procedural Modeling in Houdini FX
CoffeeCup - 01_05 Procedural Modeling of the Cup Lid in Houdini FX
CoffeeCup - 01_06 Building a procedural Indentation to the Cup's Lid
CoffeeCup - 01_07 Finishing the cup's lid Modeling Process
CoffeeCup - 01_08 Clean Up & Groups Preparation
CoffeeCup - 01_09 Making UVs & UDIMs in Houdini FX
CoffeeCup - 01_10 Material Assignment & Export as FBX
CoffeeCup - 01_11 Mantra Rendering Setup with Principled Shaders
CoffeeCup - 01_12 Classic Material Workflow between Houdini FX & Substance Painter 2020
CoffeeCup - 01_13 UDIM Material in Workflow in Houdini FX & Substance Painter 2020