Learn
Worldwide HUG | Toronto | Coffee Time with ХАРКОННЕН + Alexey Vanzhula
WORLDWIDE HUG | TORONTO | COFFEE TIME WITH ХАРКОННЕН + ALEXEY VANZHULA
June 28, 2020
---
Come hang with us as we talk with XAPKOHHEH (otherwise known as Anatolii Iudanov) and Alexey Vanzhula. There will be excessive laughter, talking about 3D, stories from the past, and also there will be a presentation from XAPKOHHEH, revolving pyro and vellum. What about those two things? Well you have will to see for yourself. Don't forget to grab the scene file below too!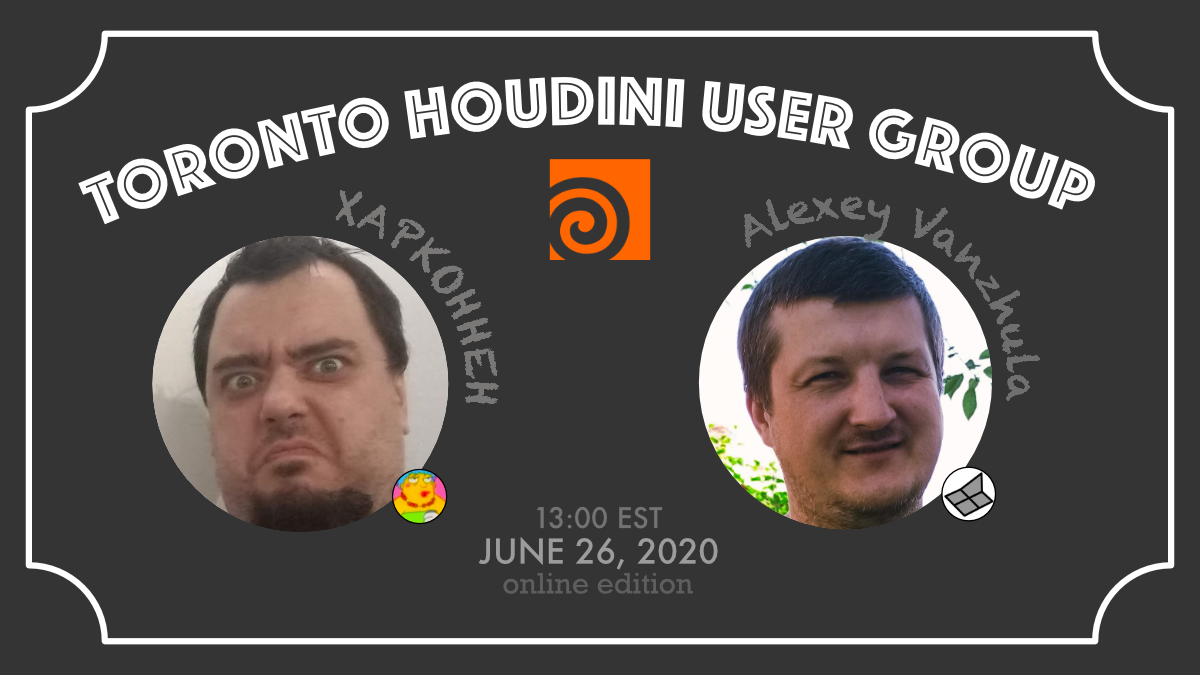 Anatolii Iudanov In a time of ancient gods, warlords and kings, a land in turmoil cried out for a hero. He was Xapkohheh, a mighty princess forged in the heat of deadlines. The power...the passion...the danger. Xapkohheh possessed a strength the world had never seen – a strength surpassed only by the power of his heart. He journeyed the Earth – fixing pipelines and battling the tasks of his wicked stepmother, Hera, the all-powerful queen of bad clients. But wherever there was evil, wherever an innocent FX artist would suffer, there would be Xapkohheh.

Alexey Vanzhula is the creator of the modeling toolset "Modeler", which is a collection of specialized tools geared towards interactive modelers, in Houdini. Alexey has designed a UI and menus for accessing these tools and offers a workflow that blends both Houdini non-destructive environment, with high interactivity (more common amongst traditional 3D modeling packages apps). Prior to Houdini, Alexey was using Maya for 13 years.


* Audio from Anatolii's presentation -- Royalty free music from https://www.fesliyanstudios.com