Community
Game Jam Contest Winners
Global Game Jam hit its 11th year in 2019 and claimed the title of "Biggest Game Jam Ever" yet again. Teams had just 48 hours to make a game based on the theme of "what home means to you". GGJ 2019 continued to break records with 47,000 game jammers participating to make 9,000 games at 860 sites in 113 countries. SideFX sponsored Global Game Jam for the fourth year in a row and provided Houdini Indie licenses to all game jammers to use in the development of their games.
You can check out some of the GGJ games that were made with Houdini in this video:
SideFX also held its third annual Game Jam with Houdini contest , any game that was made with Houdini could enter. This year's contest received game entries from all over the world, including Brazil, Poland, UK, Ethiopia, France, Kazakhstan, Belgium, USA, Netherlands, and India. All of the entries were played by a panel of game industry pros and judged on the categories of art & aesthetics, sounds & music, gameplay & fun factor, and use of the game jam theme. After some difficult deliberation, the judges decided on the 1st, 2nd, and 3rd place winners, which are listed below.
HOUDINI GAMEJAM WINNERS 2019
FIRST PLACE
Feather Away From Home | Stoke-on-Trent | UK
By Ben Wheatley, Callum Holland, Callum Wagstaff, Cara Houghton, Jose Paredi, Mariusz Bieganski, Rebecca Chapman, and Ryan Jackson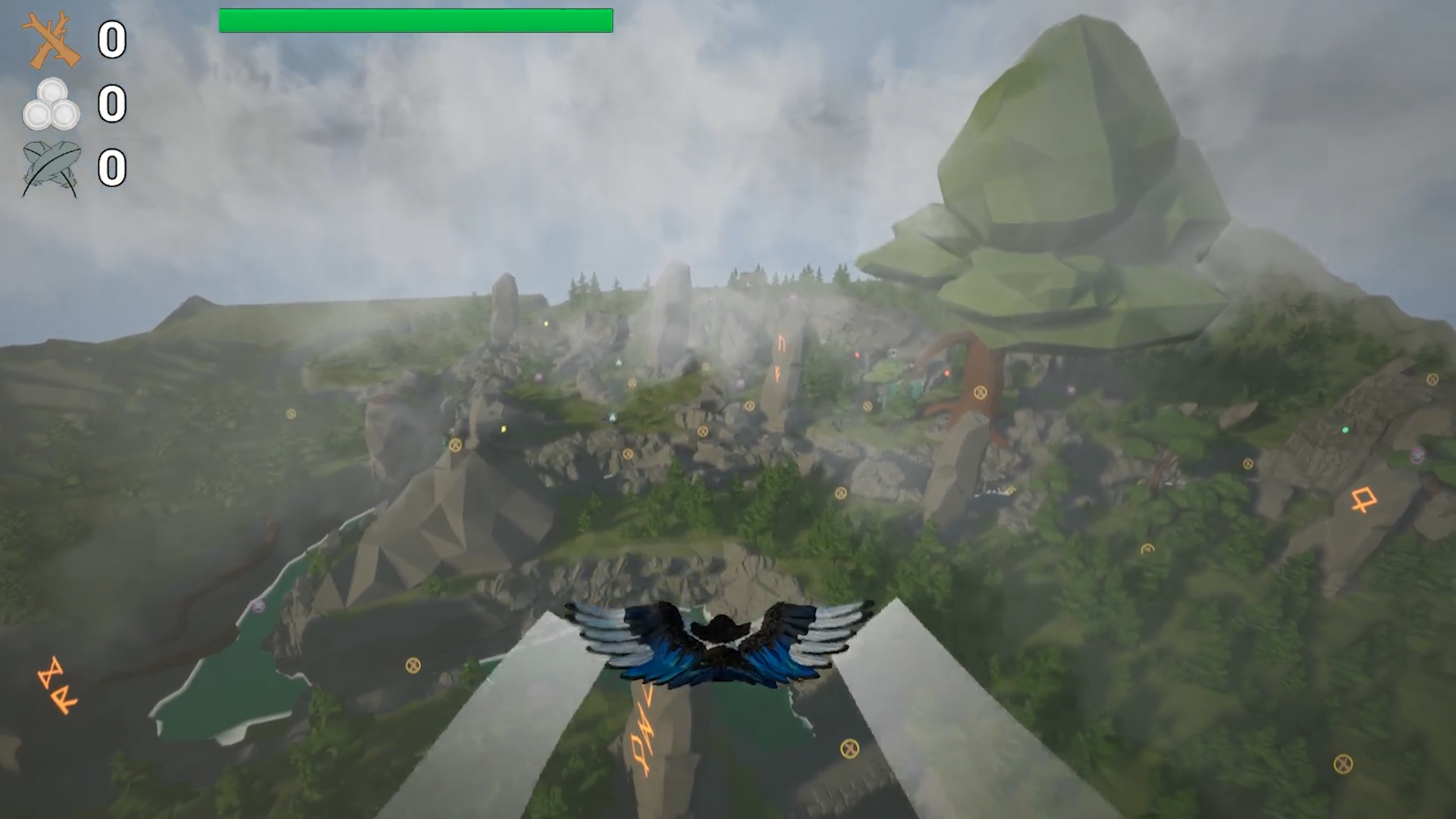 In "Feather Away From Home" the player controls a bird who must fly through a foreign land and collect resources to build a home for its offspring. Glide through the Norse ruins at a steady pace or challenge yourself to one of the four tricky trials that will test your ability with the flight system. Some of the comments from the judges were "Beautiful game, well done!" and "Great flying mechanic!"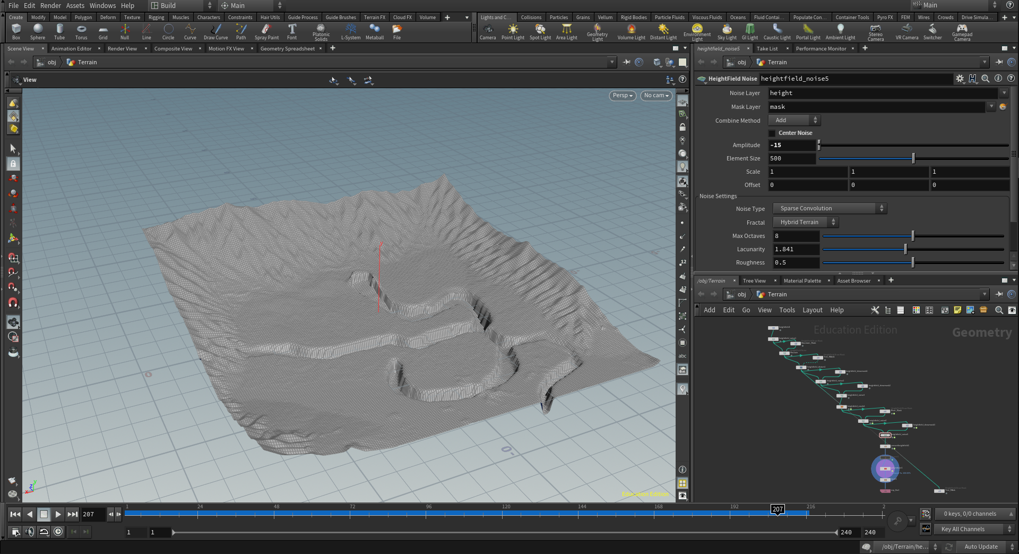 The team used Houdini to generate stylized terrain using heightfields for the game map and to create destruction and falling rocks with a quick rigid body simulation. Those game assets were then exported as FBX and brought into Unreal Engine to build the final game.
SECOND PLACE
Commuting | Namur, Belgium
By Clara Coolen, Constantin Liétard, and Thomas Denis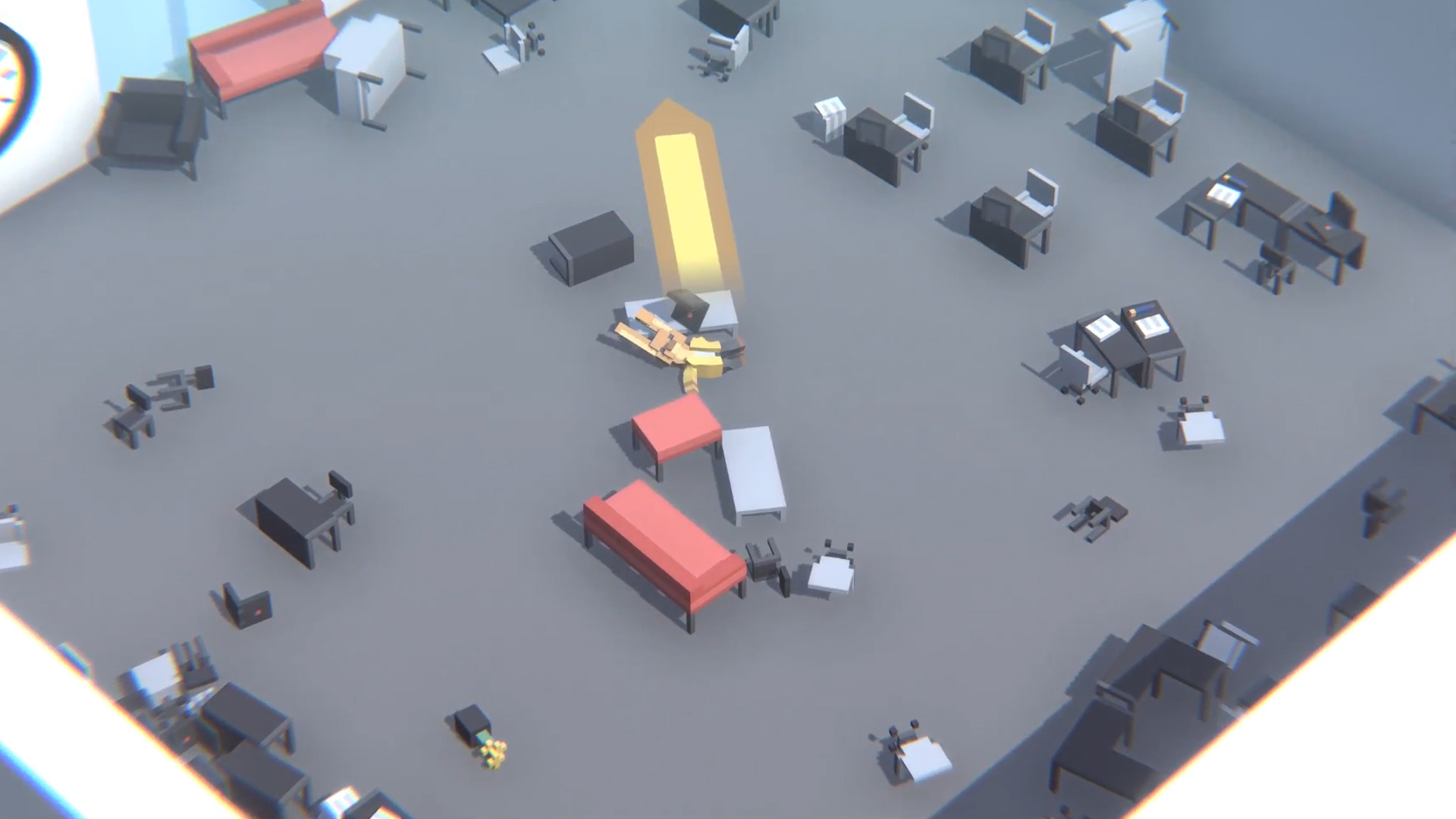 In "Commuting" the player controls an animal employee who must commute home from work by shooting themselves along a curvy track. Race against the clock while trying to stay on the track in this wacky, fast-paced game! Some of the comments from the judges were "You should release this on mobile. I loved the physics of destroying the office" and "Good concept and look, fun to play too, nicely done!"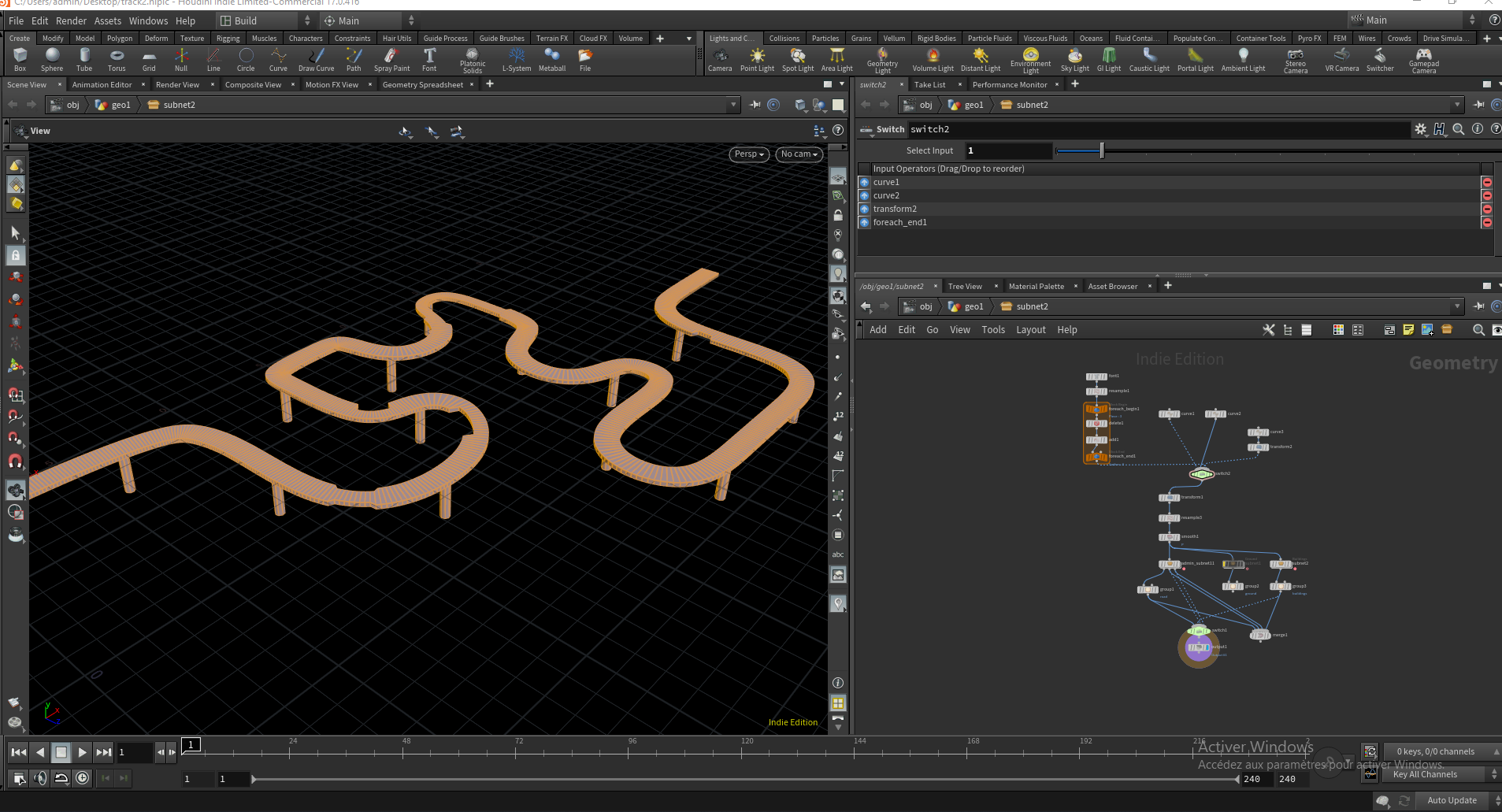 The game jammers used Houdini to build the tracks and scatter buildings and supporting pillars on them. This allowed a variety of different tracks to be created in the game jam's short time period. Then those race tracks were brought into the Unity game engine for the final game build.
THIRD PLACE
Red Neck Redemption | Almaty, Kazakhstan
By Aslan Mussinov, Dias Konurkuljin, Jokhar Ali, Yaroslav Khaliullin, Khabibullin Nadir, andAnton Fomenko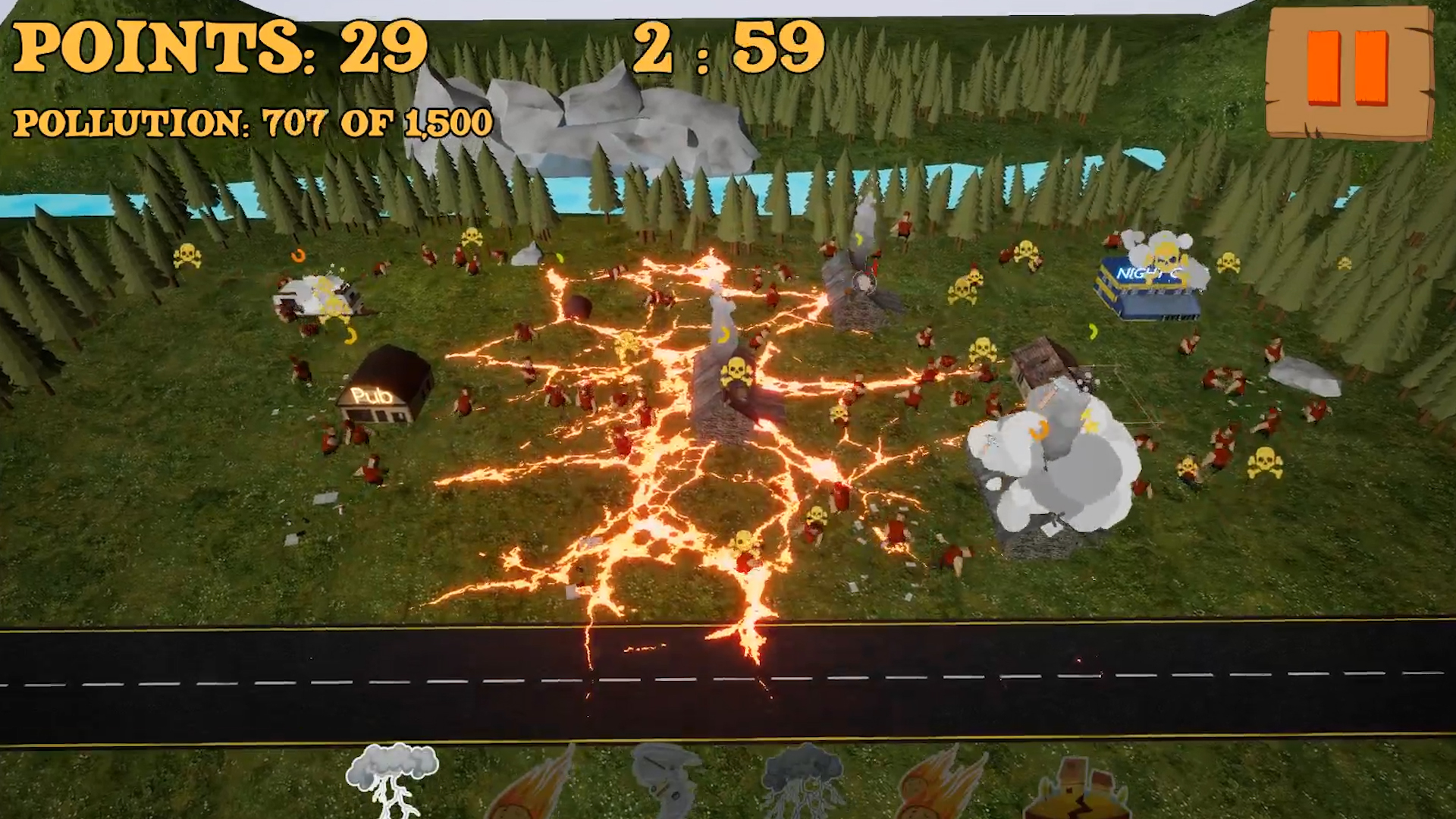 In "Red Neck Redemption" the player controls nature to stop the evil rednecks who are polluting the animal's forest home. In this top-down game the player can unleash nature attacks such as lightning strikes, meteors, tornados, and earthquakes to stop the redneck invaders. Some of the comments from the judges were "The concept is great, fun to play, well done!" and "This game is frantic fun with some strategy as well!"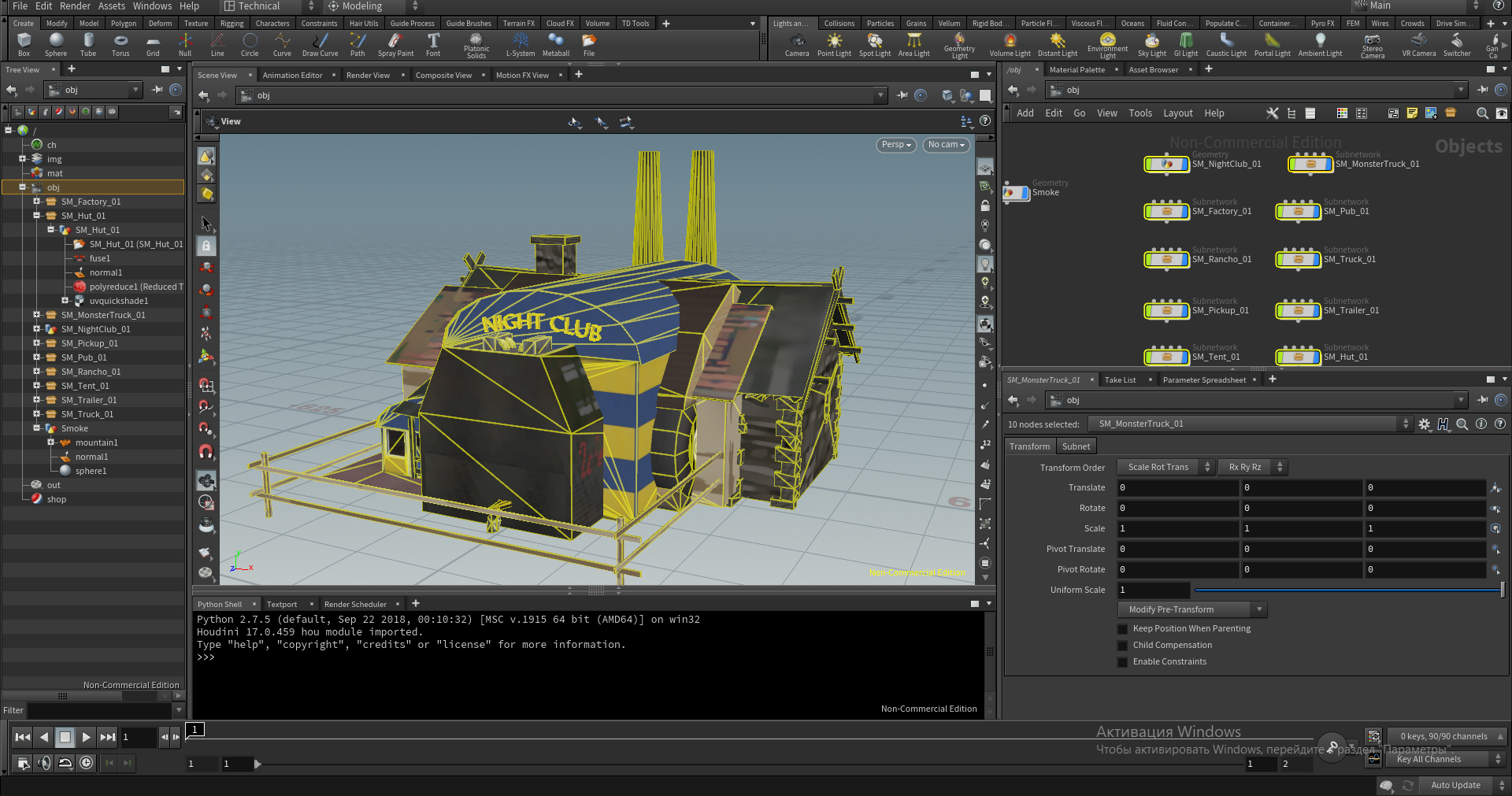 The game jammers optimized building models for the game map by using Houdini to reduce polygons. Houdini was also used by the team's VFX artist to create a smoke mesh. These assets were then brought into Unreal Engine to make the final game.
Congratulations to everyone who participated in the game jam! Be sure to watch out for the next Global Game Jam which will take place January 31st to February 2nd, 2020.
JUDGES
All of the eligible games were played and judged by the following game industry professionals:
Ben Mears | Games Community Manager | SideFX
Paul Ambrosiussen | Games Tech Artist | SideFX
Victor Brodin | Community Manager | Unreal Engine
Stephen Tucker | Senior VFX Artist | Scavengers Studios
Daniel Somos | Chief Business Development Officer | Quixel
Ivo van Roij | Tech Artist | Dokai
Justin Marshall | 3D Modeling Instructor | Pluralsight
Eddie Russell | Texturing and Rendering Instructor | Pluralsight
SPONSORS & PRIZES
These contest sponsors generously provided a variety of awesome game dev prizes for the winning teams, including:
Disclaimer:
The "Game Jam With Houdini Contest" is being held by SideFX alone. Global Game Jam® is not directly affiliated with this contest.
---