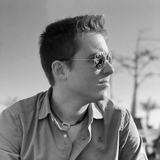 David Inlines
David Inlines
About Me
---
VFX Artist at Gameloft -Houdini INDIE.
Hi Friends! Can houdini exports glTF animations already?
Thanks!
Thanks Shadesoforange! I'm going to try it… I write here anything! Thanks!
Hi guys! I'm trying get show frame every N frames (in COP) like FDFX Slate Editor (show every : N, attached images) but I'm not get it.

Is there node or expression that gets this like $F%2 or similar?

Thanks.