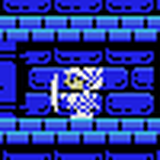 Doudini
Doudini
Color Picker
Dec. 12, 2018, 11:48 a.m.
I have sent this as RFE for some time now and it seems to be very low in the priority list.
I would love a better color picker and for ramp/gradients: it would be great to implement something like substance designer has.
When will this be fixed??

edit: going back to nvidia driver 416.34.0.0 fixed it.
Same issue here. drop autoseam sop and it immediately crash.