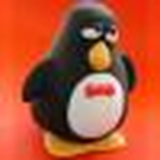 John Coldrick
JColdrick
Houdini 11.1
Aug. 15, 2011, 1:18 p.m.
Houdini 11.1 will be available for download starting the week of August 15, 2011 at www.sidefx.com and can be downloaded by all Houdini and Houdini Apprentice customers.
I'm guessing 'the week of' deliberately doesn't state a specific day for a reason.
Cheers,
J.C.
Yeah, it's impossible to keep up.
I really just want a decent card without the obscene prices, and, as mentioned, quadro just seems to avoid a lot of problems I keep reading about for a bit more money(the 580 is only around $250 cheaper). The enclosure would be a Boxx, and they're usually pretty good with sound and cooling…
My primary concern is 'omg don't be buying that - it doesn't support <insert API here> and all you get is pwn'ed!'
Thanks
J.C.
Pricing a new workstation, for Houdini, would be doing simming/rendering. Was thinking the quadro 4000 was a good balance for age/value and power. The gtx 580 isn't really much cheaper…any thoughts? Quadro been berry berry good to me…

Thanks in advance!

J.C.