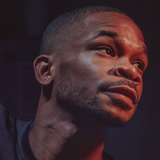 John Fanny
JohnFanny
Wow! Thanks a lot Grendizer! You were quicker than me!
Hey Grendizer, thanks a lot for testing the tool!
Unfortunately, the tool is not in Labs.
I fixed some issues in the next version of the tool, you can find it here:
https://drive.google.com/drive/folders/1oNem-N-K4DjjsfXFuZ2bNBFP3CbrqkTb?usp=sharing
[
drive.google.com
]
Concerning your questions:
- The tool doesn't have textures,
- The material library is available with the search icon in the shaders section,
However, you can assign your own shaders to the geometry.
- The camera from the tool is not made for use, you just have to plug the tool into your actual camera.
You can refer to this video:
https://youtu.be/cEmrvDDTQPw
[youtu.be]
Thanks again for your feedback! Give it a try and tell me if it's working properly!
Ruthie
Hi! I am trying to use your HDA but had a question. The realisting option in the parameters makes everything dissapears, maybe because the file is missing, so are the textures and this file somewhere?

Or its something I have to click on and I missed it?

Thank you!
Hi Ruthie! Thanks for your feedback!
You were right, there was a missing reference.
Here is the updated version, feel free to give it a try!